The first four months of 2015, while fraught with the usual headlines, were quite sanguine compared to the late summer action that lie ahead.
The action in  May 2015 epitomized the early months of 2015.
Losses swiftly erased, gains reversed lower.  A market undecided - a consolidating market but consolidating for what?  A sharp spike higher?  Or A Collapse lower?
It's not easy trading a market that is gyrating in a narrow range.  Which is why it helps to remain loose.
The Cinco De Mayo Morning Video.... I think it speaks for itself:
And how about some charts from the time?
My bearish take on $FCX and the miners really took hold in 2015.
$FCX has dropped from the $30's to near penny stock status.  An incredible move.
May continued to bring into focus the round trip nature of the market.
It became almost a game.... trying to figure out just how close prices would come to their previous levels...
It was action frustrating the bulls and bears alike.
and it was early May where the support at $120 was first tested for $IWM.  We know how that worked out.  It was a key line in the sand throughout the year, with the latest market swoon starting at a failed break of $IWM $120.
Despite the action in early 2015, the trend for the S&P500 still remained unchallenged.  The chart remained bullish, or when flipped around, bearish.
and that support line I spoke of at the start of May?  It held.  And the rally I thought would occur.... it occured.
May was a great month for trading options.  $NFLX  $FB were just two of many names running....
And as May was coming to a close....
and INTC was ready for a near $10 drop
May 18th New All Time Record Highs!
Four o'clock already
and its time for the closing bell
Another record high
all the bears can go to hell (I don't mean this, It just rhymes)
They've called a top so many times
I guess they just won't get paid
Ali-Baba, Taper Talk,

They'll use any excuse that can be made

 

It's just another 'Sane' Monday
The Bears wish it was a 2008 Day
'Cause that's their fun year
Now they're just spewing fear
It's just another 'Sane' Monday

 

Bonds are selling off
and this is why its time to sell
Apple's overvalued, Earnings suck
and Greece isn't going well
'Cause the Central Banks aren't making this market fair
I'll Blame it on someone else
and go hug my fluffy bear

 

It's just another 'Sane' Monday

The Bears wish it was a 2008 Day
'Cause that's their fun year
Now they're just spewing fear
It's just another 'Sane' Monday

 

Twitter Trolls are on me

like flies on a pile of trash

I've been handing out trade ideas

but they're worse than an ivy rash

'Cause I can't believe this market won't fall like it should

I'll blame it on the Central Banks

and leave Twitter for good.

 

 

It's just another 'Sane' Monday

The Bears wish it was a 2008 Day
'Cause that's their fun year
Now they're just spewing fear
It's just another 'Sane' Monday
And the May 20th Fed Minute day showing my unparalleled charting skills - you know the one with yellow tassels and a big red horn....--->>
Support was strong as we headed into the end of May and Memorial Day Weekend.
Little did we know we were just three months away from a nasty market collapse.
and I continued on the SoapBox
As the market continued doing what it was doing best.  Moving no where.
and how about some inside option trades?
as we end May those  $INTC and $HPQ trades are starting to work out
JUNE
We Enter June much the way of May.  With prices reverting to the mean
and more of the same
and after all the named excuses to sell stocks - could a triple crown winner be the reason stocks are falling?
The market wasn't the only thing boomeranging around.  How about Twitter?
We know how this one performed from here.  Its been a dreadful year for TWTR.
June kept the not too hot - not too cold theme:
and Greece re-entered the picture in the middle of June....  The market continued to show why its the smartest investor out there.  Stocks rallied despite the looming Greek Default.
and another go no where day.....  coincidence?
Options soared alongside the stock as it reached new highs in 2015.
In 2015 the Stock market hit levels it had not seen since the Jurassic Era.
and as June was coming to a close the market action remained quite similar to  the start of the Month and May and April......
WIth stocks near record highs the top callers continued their calls.....
we closed out June with some Greece Lightning
JULY
any guess on how July would start?
Hmmm......
and there you go.  More of the same.
Greece Ruled the Headlines in July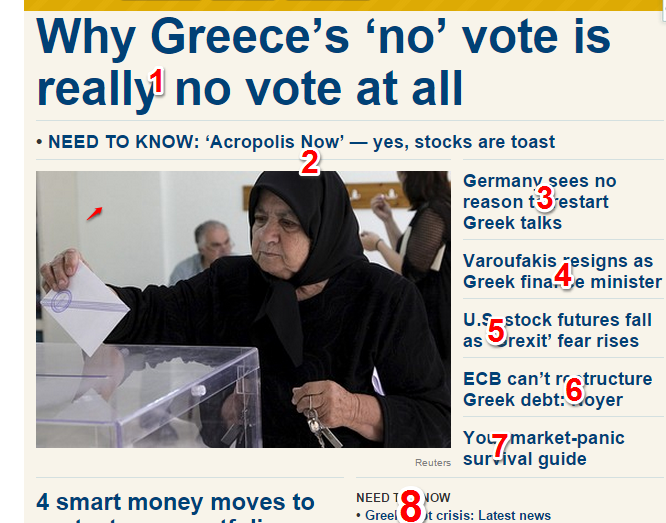 despite all the Greek Drama  July continued  the trend of weeks ending where they started.
and the next day?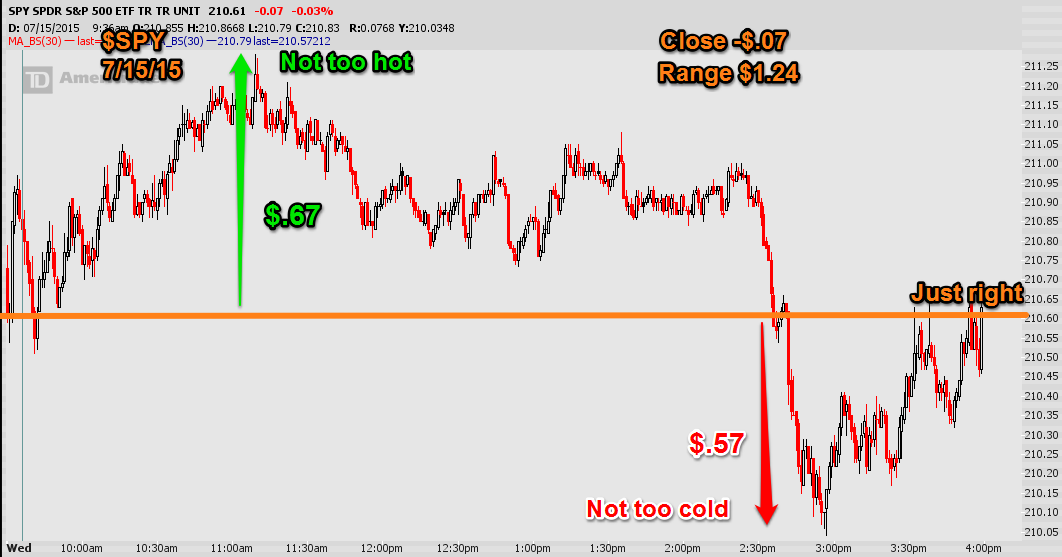 and then the July Fireworks started.... a little later than July 4th... but they came just the same.
$GOOGL exploded.  and then exploded higher some more....  and stock option moves you rarely see where happening on a daily basis.
July is when the China crash really started to take hold.  The US Stock market held its own.   It seemed to ignore what was going on in China.... but then the cracks started to form.  It was one month prior to the August swoon when the China stock bubble started to pop.
It was July 27th 2015 when China had its biggest market collapse since 2007
the VIX was still below elevated levels.  But that was going to change:
and the market yet again held the $IWM $120 level
as dip buyers surfaced:
The market continued to show its resiliency
and July wouldn't have felt right if we didn't end right where we started
AUGUST
at the end of July I noted the cracks forming in the market.
I wrote "August Storms Brewing?"
I could not have been more right.
Early into August the market felt like it was going to crumble, yet it managed to hang on.
and NFLX calls were working as the stock rallied with reckless abandon.
A great post by JB  - Land of Confusion
and Biotech was finally pulling back offering some awesome gains.
and $GMCR - the trusty old Call machine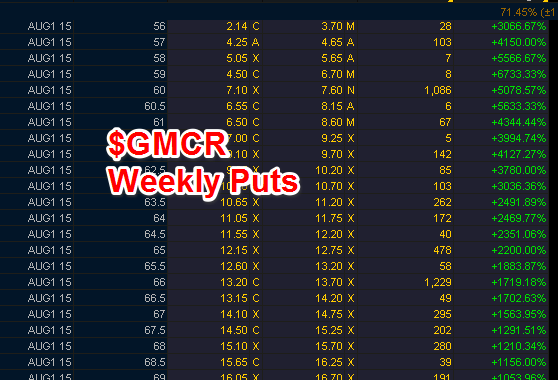 and we had the July Jobs report.
It was early August.  The market was showing signs, cracks in the wall, that stocks were setting up for a move lower.
It was going to get quite stormy into the end of August......
(to be continued)