The market continues to move higher off last weeks lows.
As I noted at the start of the week, there was strong likelihood of a bounce based upon previous price action.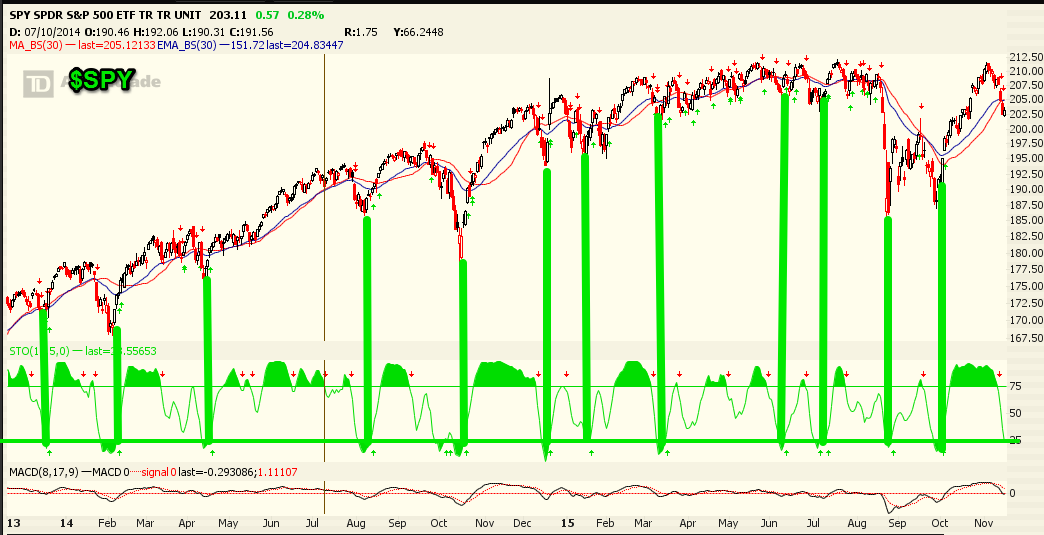 The move off the recent move lower is still in its early stages and yesterdays pull back from session highs over $207 on $SPY offered the chance for the bears to participate.
On a short term basis last weeks resistance has turned into this weeks support.  Judging from the early action the market looks poised to set its sights on $207+ again for the $SPY.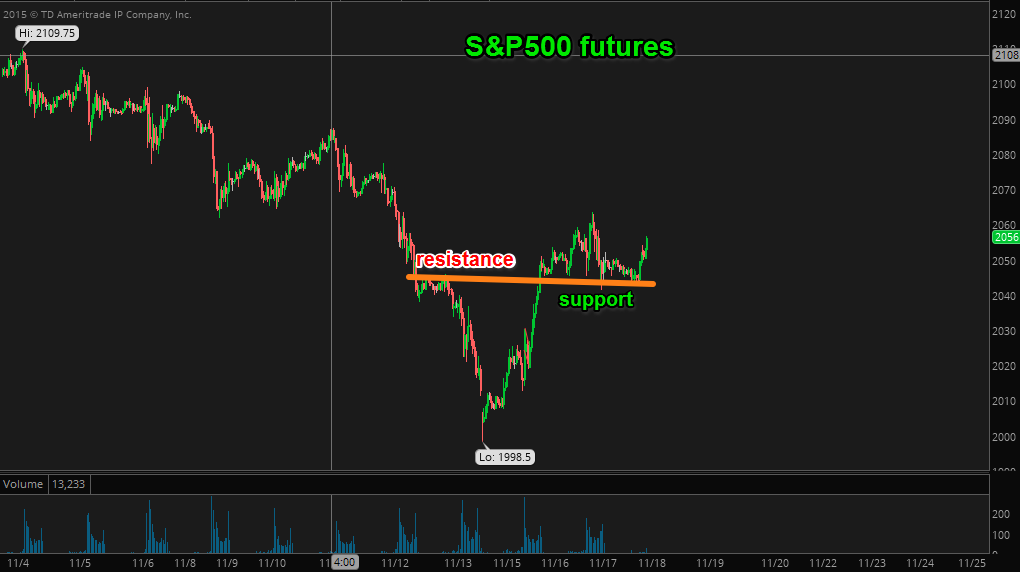 The small caps need to take the bull by the horns.  A leader over the last few years to the upside and the downside, $IWM kissed $120 former support and fell like a stone.  It is back over $115 pre-market and short term that $120 figure should come back into focus.
The bulls will need $IWM to rally back over that level to get the record high talk back on the table.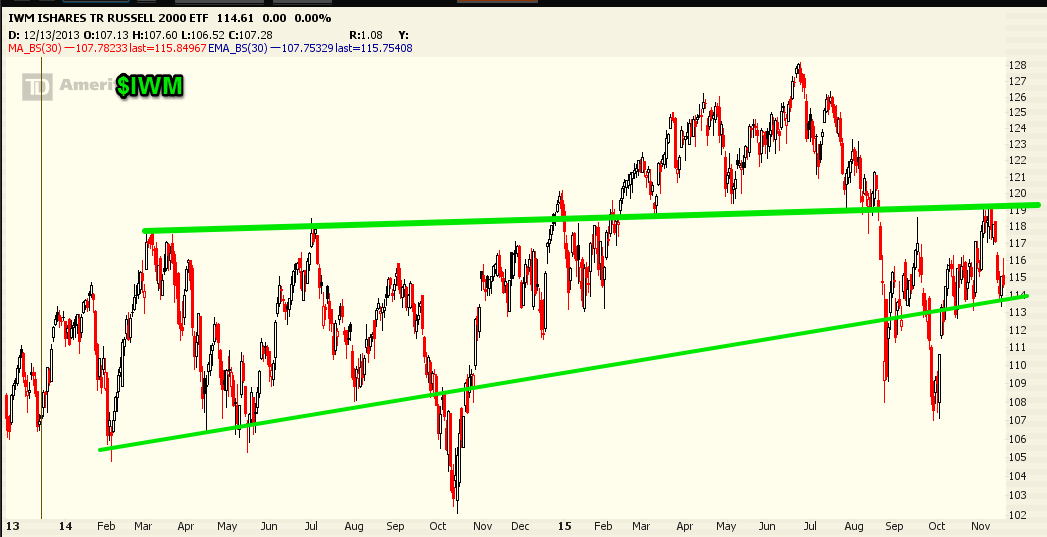 $QQQ came back to fill the gap from last month.  The NASDAQ has been strong recently and with firm support looks poised to test recent highs.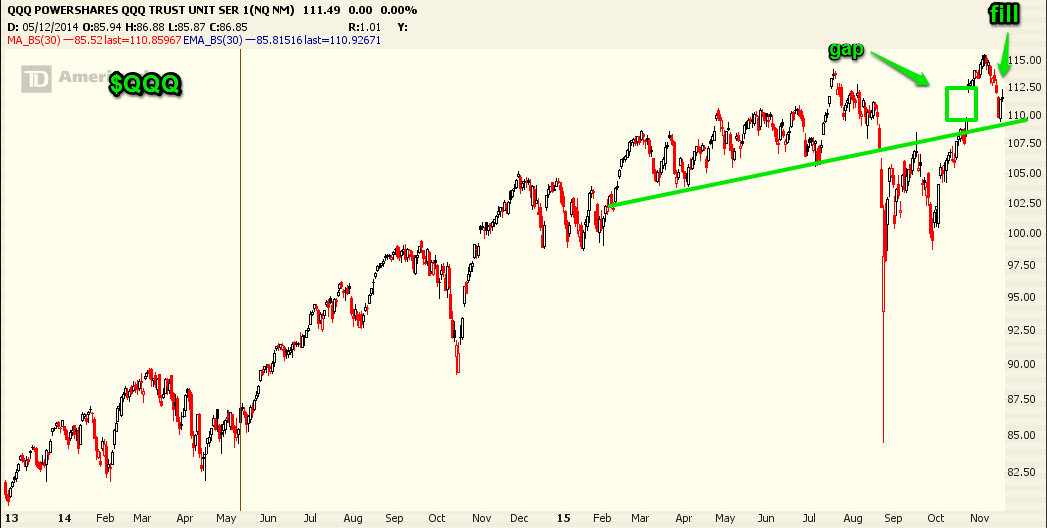 The VIX.  It's been a very good indicator in the first few hours of the session of where the market is headed.  When the market is weak and the VIX is weak expect a bounce.  When the market is strong and the VIX is rallying expect a pullback.  Overall the trend for the VIX is lower.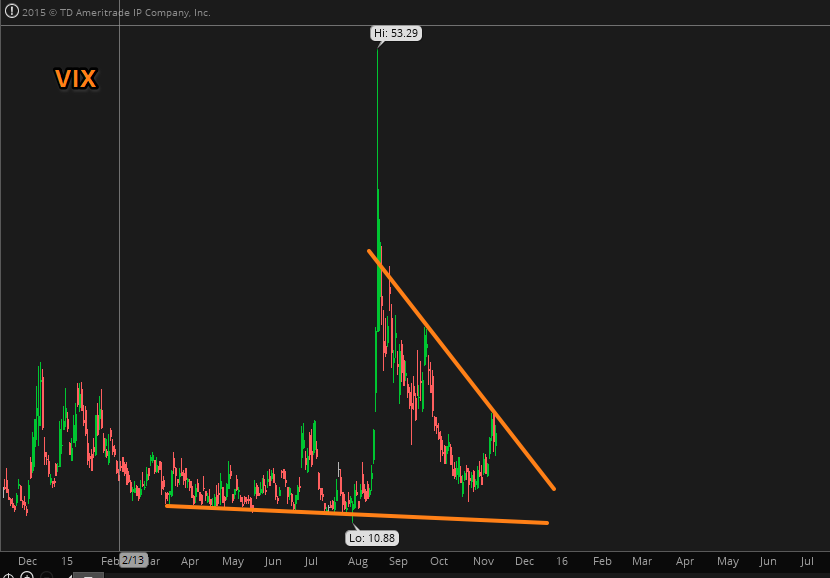 Next up is retail charts for a bounce.  Check back later this morning.
I don't like the economic data, the strength of the US Dollar, the uncertainty overseas, there are a lot of variables in the market right now that make record high stock prices seem unrealistic.  The realism comes from the Central Banks around the world keeping their accommodative  policy.
Later today we have the FED minutes.  In late August it sparked a quick spike followed by a nasty sell off that ultimately culminated in a market crash.  It will be interesting to see the market reaction short term.
See you in the chat room and check back later for Retail Charts.