Today the market rallied early and pulled back late but ended up closing almost exactly where it closed yesterdays session.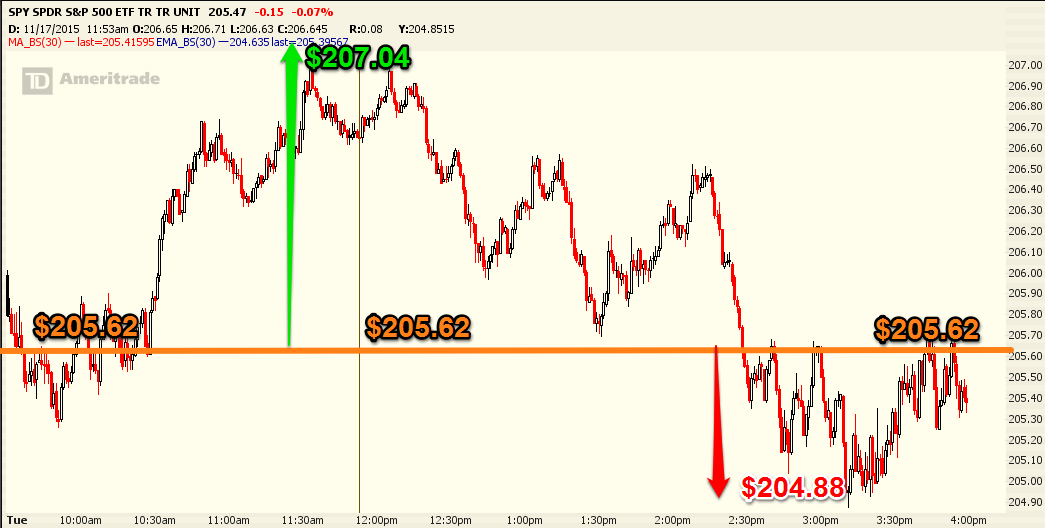 On a long term perspective the trend has broken, much the same as it did back in August of 2011.  The correlation between 2011 and 2015 continue to line up.   Not to say we have 75% of upside coming in the next four years, but more of saying that the pattern of 2011 led to higher prices into years end.
I'm still concerned about the strength of the US Dollar.  We've been seeing corporations blaming earnings struggles on currency headwinds.  As the US Dollar continues to gain strength this trend will continue.
Shorter term I think this bounce still has some legs.  Recent moves from the lows has concluded after momentum wanes.  I don't see that yet.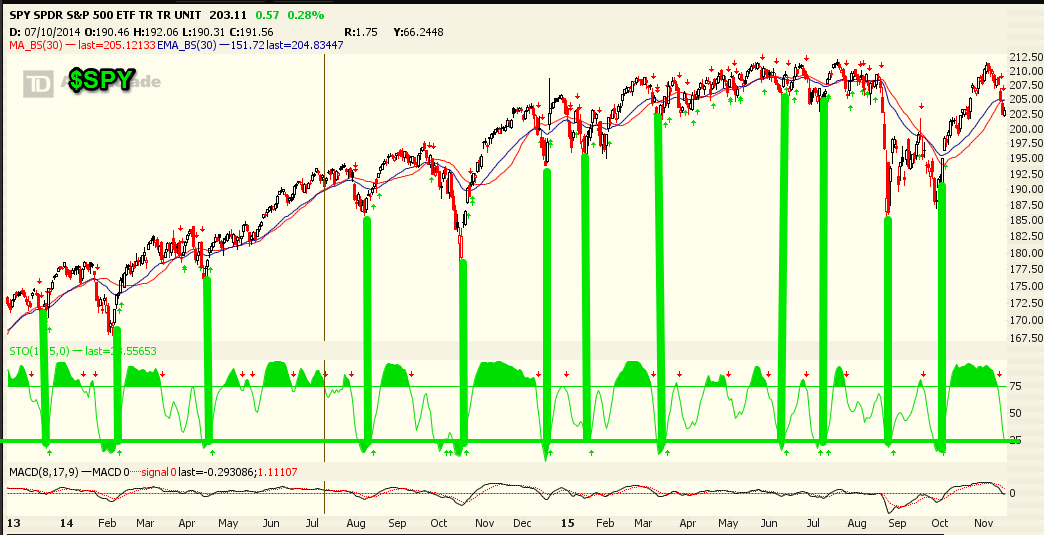 The US Dollar is on a course for new 12+ year highs in the coming months.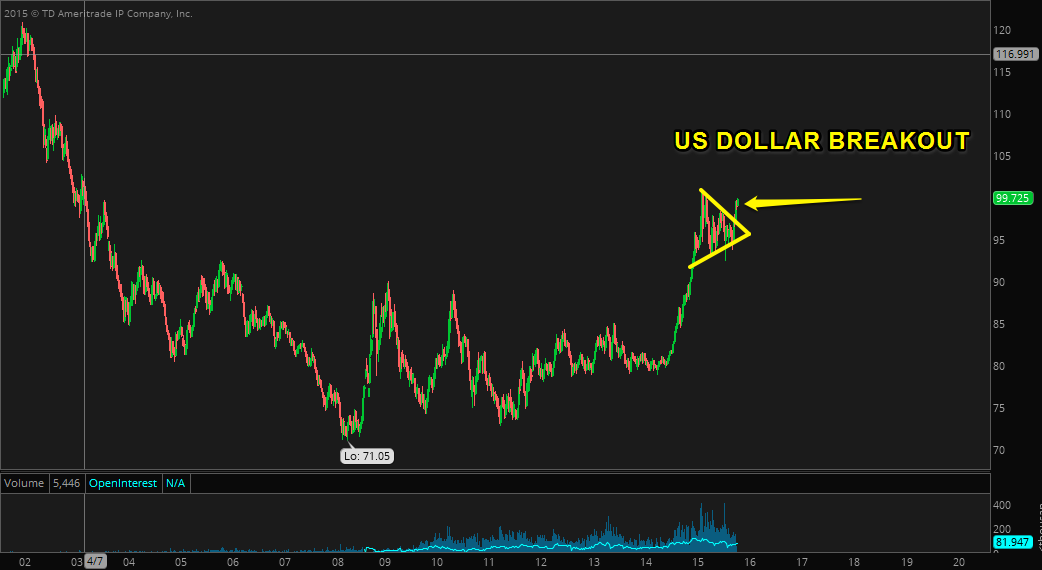 Currency strength aside, Walmart surged on its earnings report today.  One trend the last 6 months has been weak retail.  I think the $WMT move today is just one of many of the beaten down retailers that will pop into the end of year.  A 'Santa Relief Rally.'
Walmart has tacked on some $4+ since bumping up against support.
I'll have more similar set-ups for tomorrow in the morning.
I think today's session was a solid digestion of yesterdays sharp rally.  Today stocks rallied to start the session but gave up those gains later in the day.  From a bullish perspective this is a healthier move than a parabolic rally.
The market continues to rally in the face of negativity, negative news, negative economic data - could it be negative rates?  Again I think negative interest rate policy is more likely from the FED than a rate hike.  And the more negative everything gets the greater the chance ZIRP morphs into NIRP.
Have a great evening - see you in the chat room tomorrow with some retail charts poised for a relief rally.