Santa Clause Rally?  If we get a visit from Santa this year he's coming with a sleigh or sports car full of beaten down retail stocks.
KOHLS
$KSS compelling off support for a move back over $50.  Those December $47.50 at $.50 look terribly enticing.
Chart:
Trade Idea
$KSS $47.50 December calls for $.50
WALMART
$WMT was a great move off the $56 level from last week.  It mvoed back over $60 on earnings.  While I will wait for the dust to settle, I do think a bottom is in short to medium term and I will be looking for calls into December.
Chart
Trade idea:
DEC $62.50 calls for $.55
MACYS
How about Macy's.  Hammered down under $40 the stock looks ripe for a recovery off long term trendline support
Chart:
Trade Idea:
DEC $40 calls $.90
Michael Kors
How about that $KORS?
Chart looks tight for a rally back over $50
CHART
TRADE IDEA
$KORS DEC $42.50 calls $.80
Ambarella
$AMBA despite $GPRO weakness is looking good for a move higher.
chart: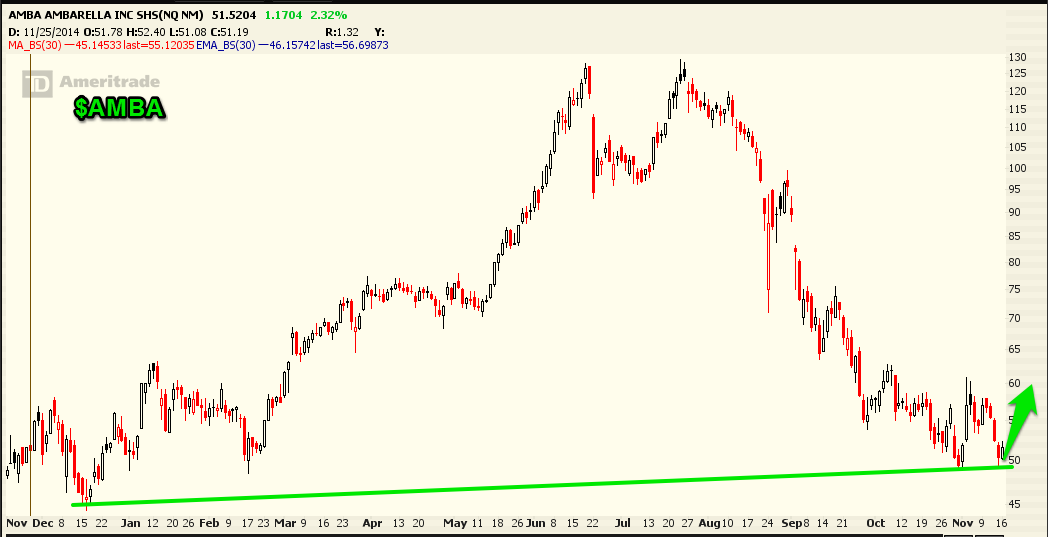 trade idea:
December $60 calls for $2.00
There are many more retail names poised to bounce this holiday season. I'll have more tomorrow and this weekend.  I'll be in  the optionmillionaires chat room.  See you there.