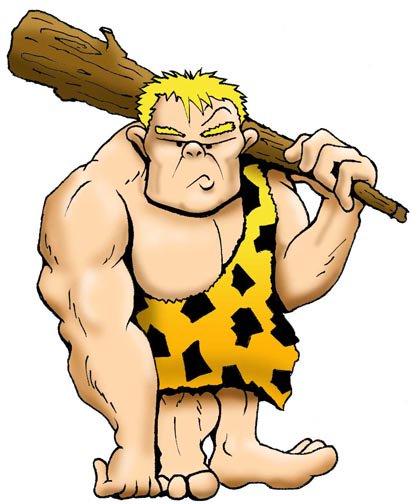 2016 started with a Thud.  It was the worst start to a year since a Caveman traded a gold boulder for a fistful of sand in 12,342 BC.
Stock futures are relieved to be trading in a new week.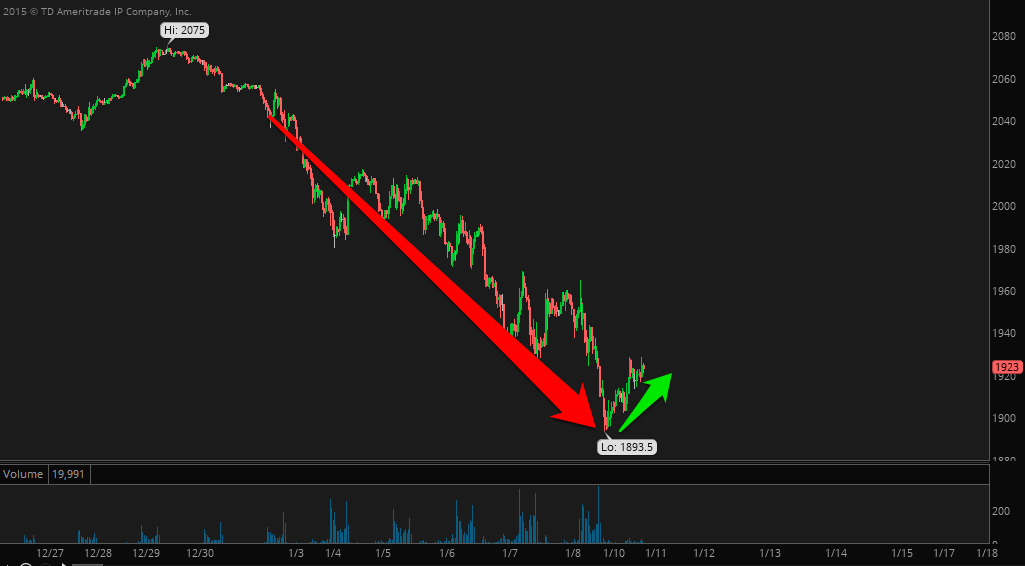 The VIX closed Friday near the top side of its multi-year channel.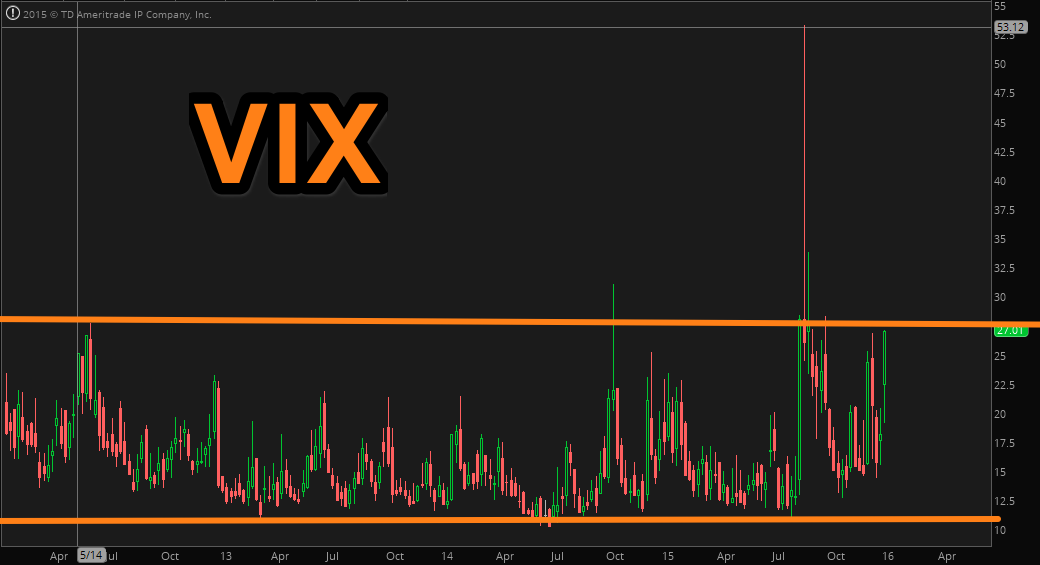 Heading into this week would have liked to see more downside, a capitulation this morning, much like we saw that late August Monday of last year when stock futures crashed.
We aren't getting that today.  To me that means more downside will persist in the weeks ahead.  Which is something I thought would happen even before the year started.  Those August lows are clear support for this market.  The question is how quick are we going to get there?  I didn't think it would happen this quickly.
If the first week of 2016 is an indication of where the market is headed as a whole, its going to be a nasty year.  But we also started 2015 off on a weak note, certainly not on par with the sell-off we saw last week, but the market was pulling back in the early part of 2015.  A few months later the market was surging to fresh record highs.
For new record highs in 2016 the market will have to find its footing and embark on a strong rally off the recent lows.  It seems like an impossible task today, but stranger things have happened.  In the span of one week it seems the entire investor world has turned bearish.  For the short term I think this is a great contrarian signal, which is why I was hoping for a nice sell off to start the week.
But as Mrs Market likes to do, she's not making it easy.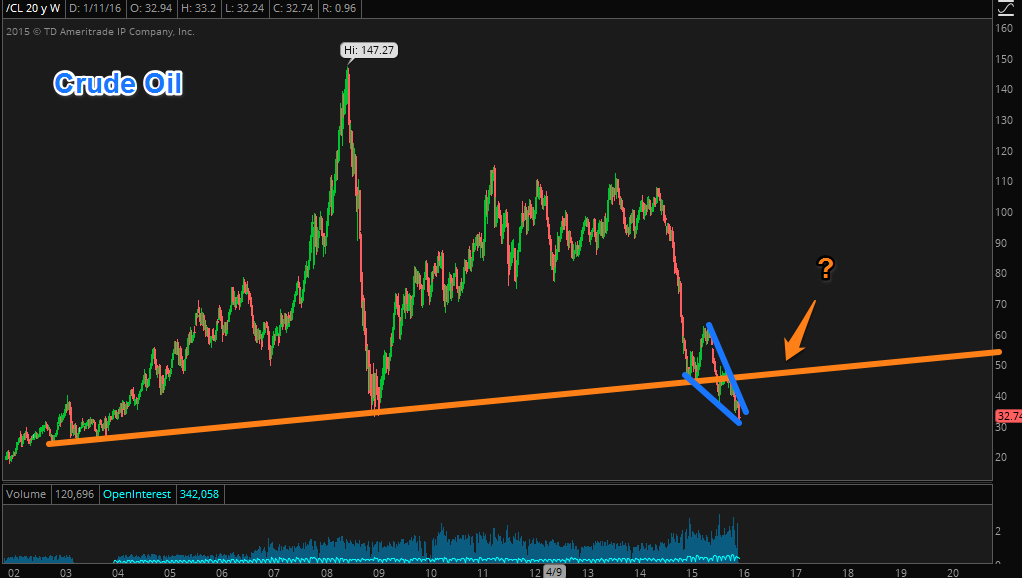 Crude oil continues to break down.  This morning despite an overall market rally, crude oil is down over 1.5%.   For any sustainable bounce for the market Crude oil will need to find its footing.
Crude oil is setting up in 2016, as supply shrinks, for sharp recovery rallies.  This may not take hold until a break into the $20's, but at some point, as the Crude oil rush vanishes, demand will trump supply and prices will spike higher.
It's getting close to the opening bell.
My thoughts heading into this session are short term bullish medium term bearish.
$AAPL is one name that is likely to see a nice bounce.  One that may get everyone bullish on the name again.  I don't think the downside is done just yet in 2016.  A test of long term support would be healthy for the stock in the years ahead.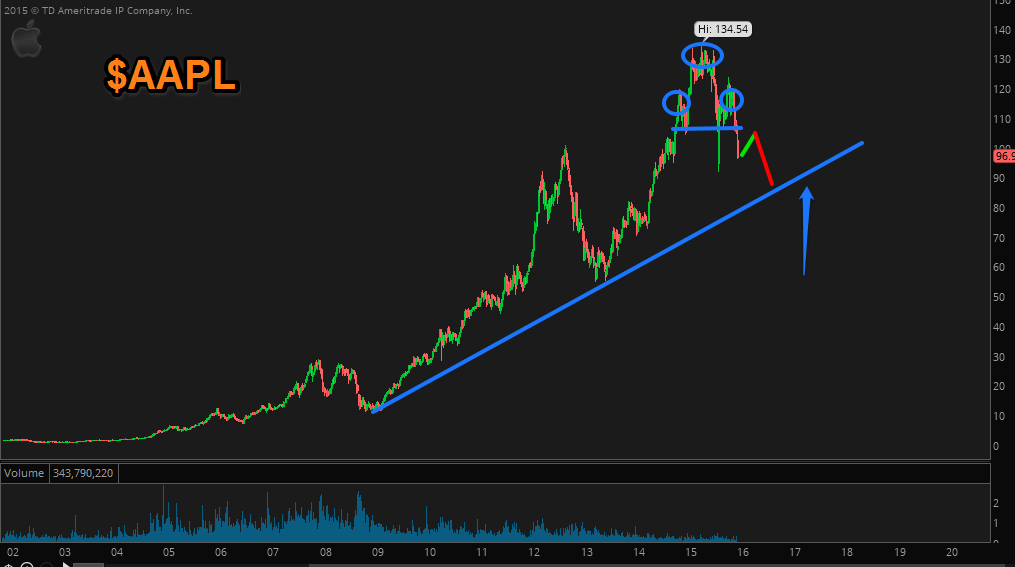 Perhaps week two of 2016 will be equally bullish to the first week's bearishness?
See you in the chat room.
Also check out the:
Premium Content
2016 Predictions
2015 Year In Review