Wow.
The S&P500 is at record highs this morning.  I said it over and over, that this tariff non-sense has been nothing more than an excuse to sell.  Just add it to the list.  I think more importantly the market is whispering... Inflation.  The good kind, that puts more gas in the markets tank... for now.  I'll have more on that later.
Even when Turkey was falling to pieces a month ago I said $SPY $300 was coming.  And it is... of course it wasn't as clear just days ago when the trade war stepped up to another level.
But alas here we are.  S&P500 futures are breaking out after bumping into resistance
The Cup and Handle
came through:
Boom.  Put that in your pipe and smoke it!!
Here are some position updates:
$GME I am long OCT calls for more upside and the possiblilty of a buyout.  The more I think about GME the more I think it makes a terribly attractive buyout candidate and the more I think Sycamore buys GME for $21-$22 a share.  Either way I think the stock is heading over $20 again.
Respected 12+ year support again, which has been a previous launch point:
$TXMD remains, in m opinion, poised for a breakout.  The risk is the FDA decision coming next month.  The reward is a positive outcome.  More on TXMD here
I still like the Vitamins.  VSI and GNC both are setting up for more upside: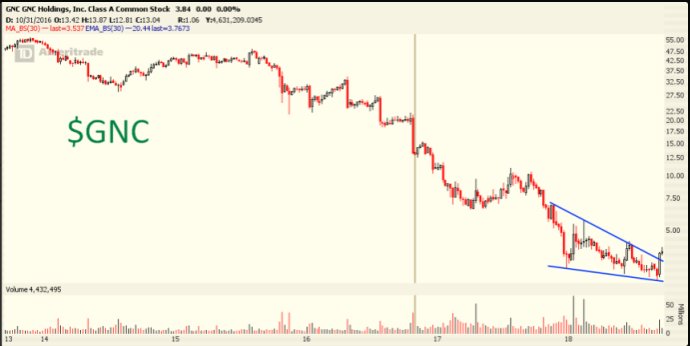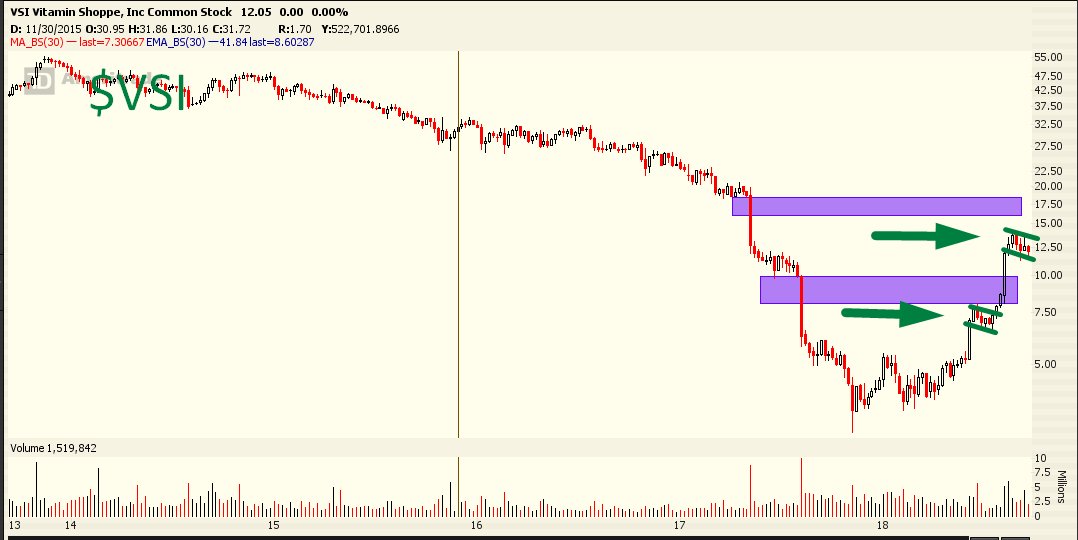 $DBX this heavily shorted name, I am in calls for a possible reversal.
FSLR have some calls for a break and hold of the $50 level.  A possible rally short term to $52-$53+
SWCH still looking for that earnings gap fill: