Stocks continued the theme of closing - not too hot, and not too cold. After the morning gap lower, stocks stayed in a relatively confined range, which was impressive considering the largest company in the world by market cap was down over 5%.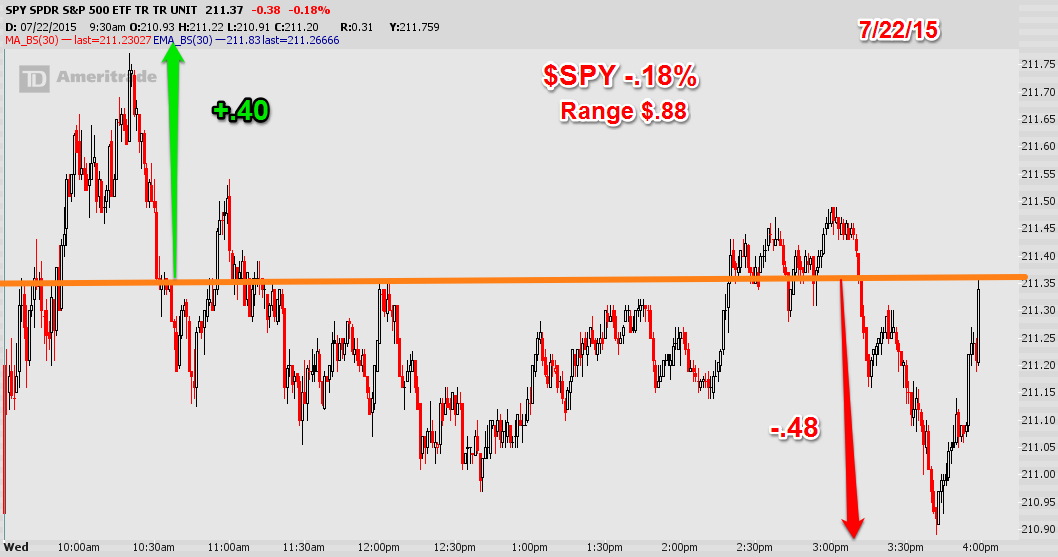 $AAPL despite its sharp move to the downside, remains in a consolidation mode. The lows of a few weeks ago were not breached during market hours, in essence a higher low was put in today.
I'm in the mood for shorting bonds in the short term again. This trade has worked out rather nicely. Sometimes I get in a little too early. Let's see what tomorrows early action brings, but I think we could see a nice break lower in $TLT into the end of the week. I'll be focusing on $119.50 puts.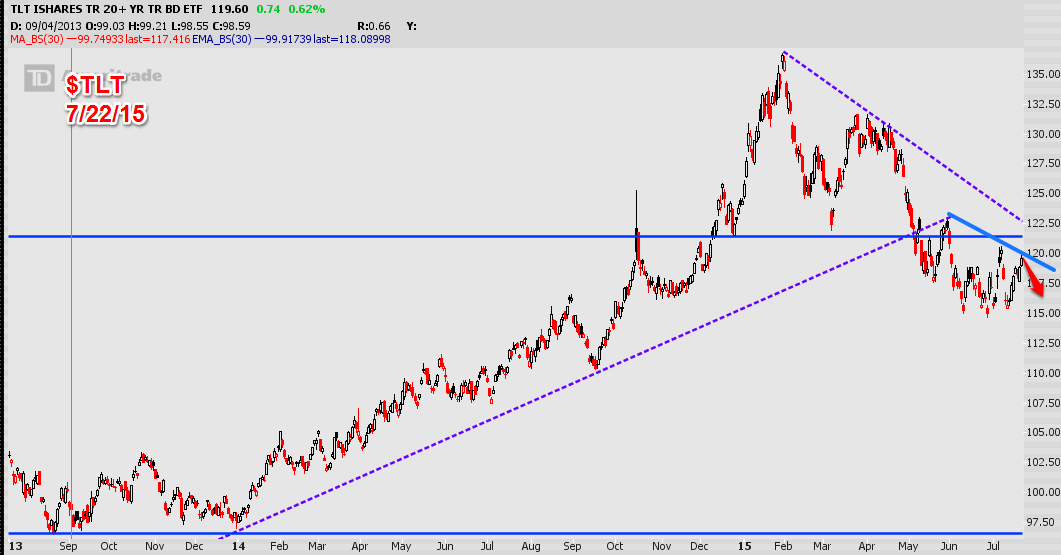 A lot of earning reports came out after the bell today. $SNDK roared back over $61 from a $54 and change close. $AXP, a stock I was long via calls, cratered on weaker numbers. My calls likely won't see a bid tomorrow. It is the risk trading earning reports with short term options.
Where is the market headed tomorrow and beyond? Last nights chart still remains in play. You can find it in last nights update.
One thing that caught my eye today: despite today's pull back and collapse of $IBM $MSFT and $AAPL, the VIX was lower. There was no fear. I think that is a good sign for the bulls. If $AAPL get back on its feet, $IBM musters a rally, and $MSFT stabilizes, I think the market could see a strong move into weeks end.
Check back later this evening for some earning chart and trades. $AMZN, $TRIP are just a few of the reporters tomorrow after the bell.
Have a great night.
oh and one last thing. Financials have their groove back. JP Morgan hit a new all time lifetime record high today. Blasting through that $70 level with reckless banker abandon.