It was boomerang Monday.  Today looks like turnaround Tuesday.  But will the pre-market gains hold?
Yesterday the market was on its heels.  Selling pressure took hold sending prices sharply lower.  But by late afternoon all was forgotten.  The $VXX, a broken instrument on a long term scale - remains a reliable intra-day indicator of where the market is headed.  The 1PM beatdown of the $VXX set the table for a strong close.  That action continued overnight and into this morning.  The stock market is set to open for trade sharply higher than what it closed at yesterday.
A pull back yesterday looked to set a move back to support: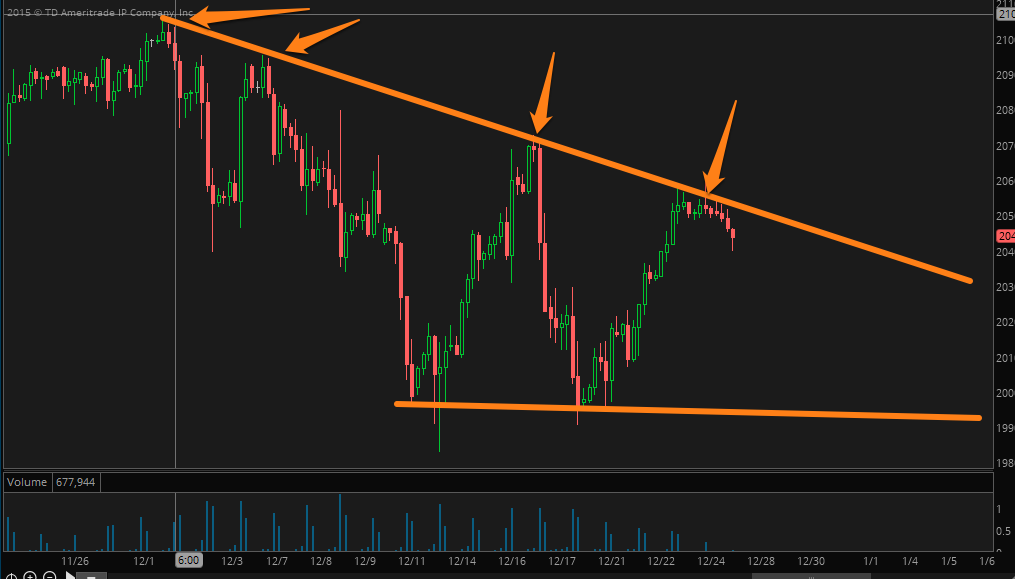 Instead the action turned on a dime.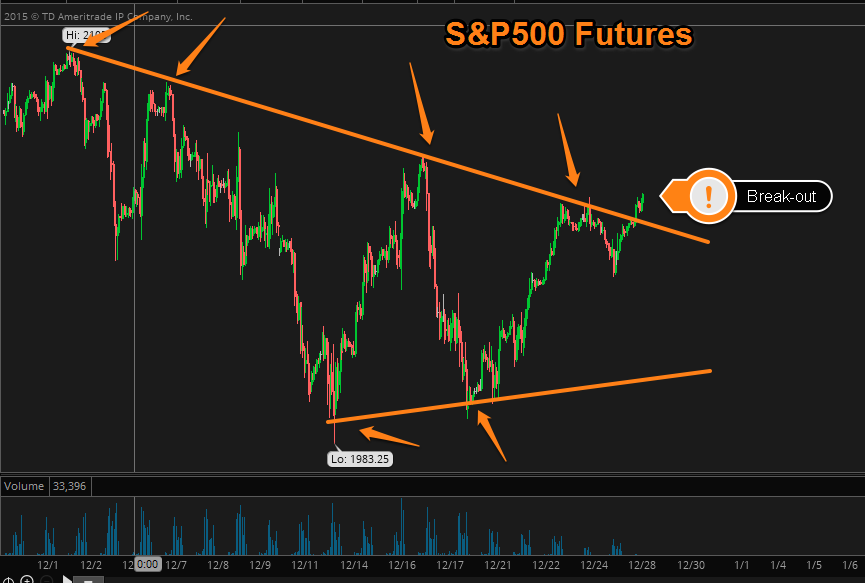 With energy crushed again yesterday.   Crude oil pummeled.  Financials down 1.4%, and the market in retreat, the selling in the early afternoon accelerated for $VXX.   My tweet  early yesterday afternoon:
Support was strong last Monday as well.  The market started off on similar shaky ground, briefly breaking key support on $SPY before rallying.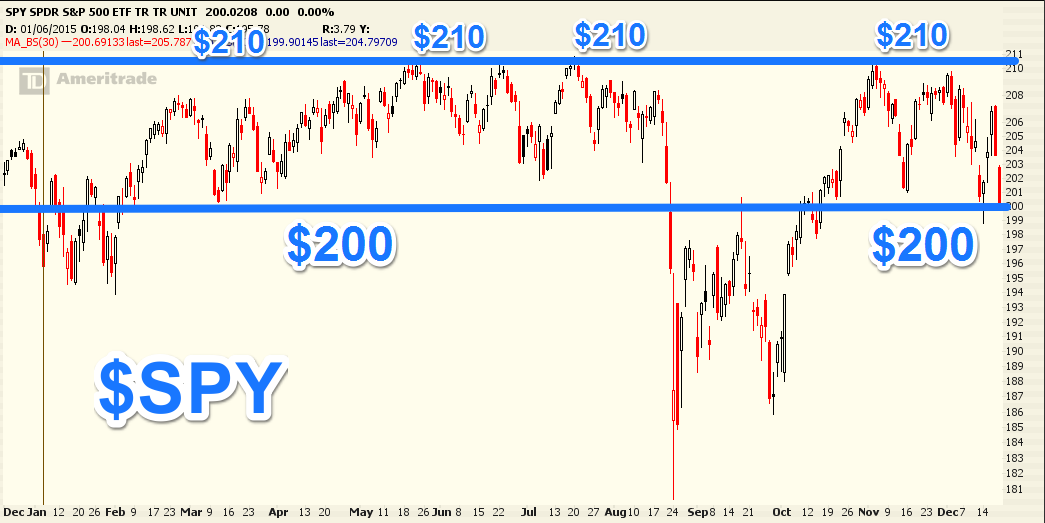 and...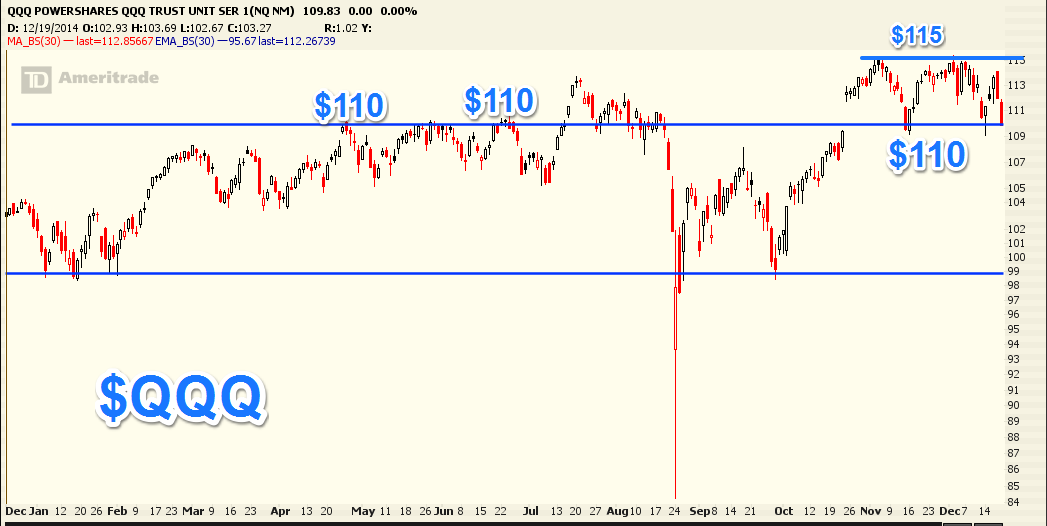 with Small caps picking up the rear.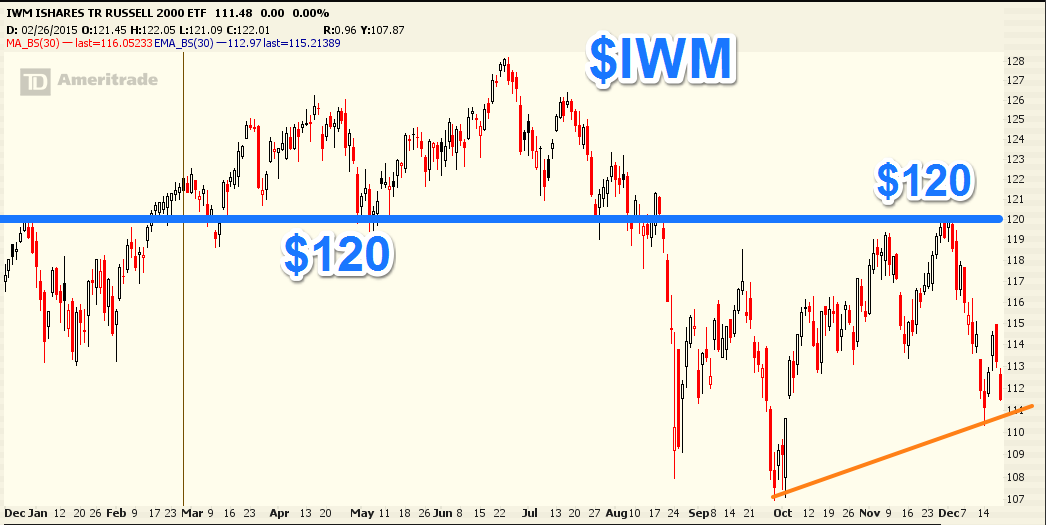 My fear yesterday was the lagging small caps, the continuing collapse of crude oil, energy breakdown, and junk bonds.
Junk bonds still look terribly vulnerable to downside.  The search for yield amid record central bank accommodation blew a massive bubble in Junk bonds.
The bear flag is still strong with this one and remains a chart to watch into 2016.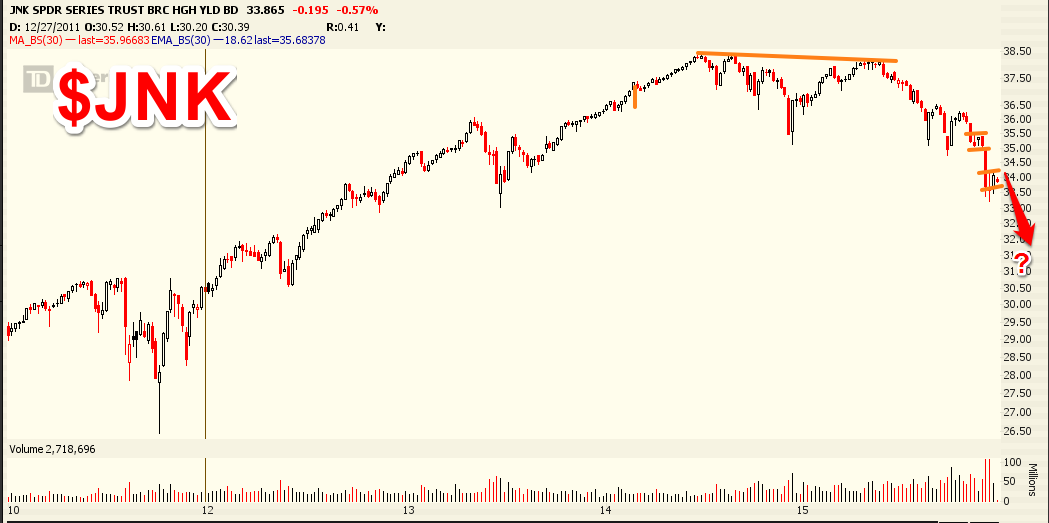 while the market is sharply higher, the largest company in the world by market cap continues to look on the precipice of a break under $100.
The head and shoulders pattern I've been pointing out the last few months is really coming to a head.
The $105 level will be key and was a level that held last week.  The next test of $105 could trigger a swift move under $100.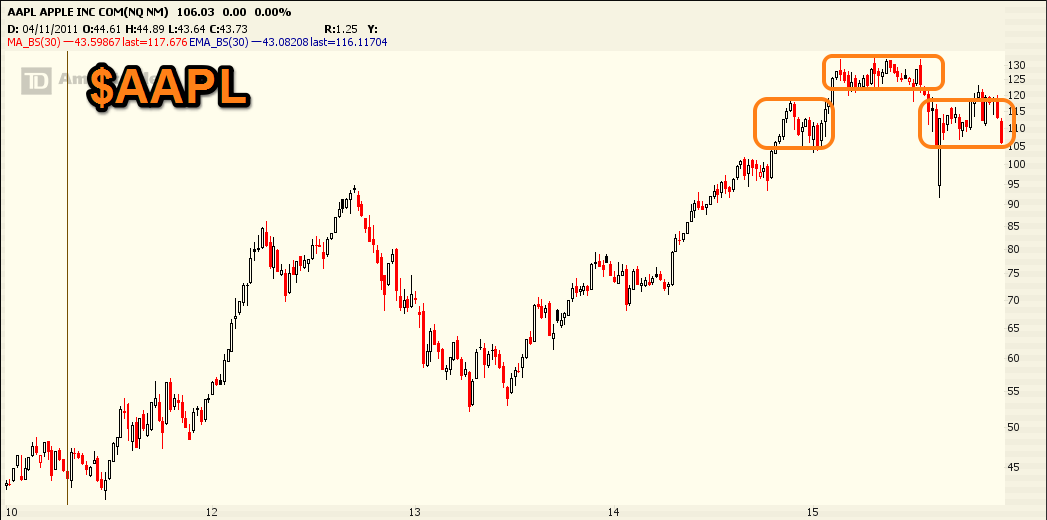 With only a few more trading days remaining in 2015, and with many on vacation until 2016 we could see the volatile price action continue.
2015 has been a trendless year.  Despite the August swoon, stocks have been consolidating and I think 2016 will be the year where we see the market break out of that consolidation.  The question is - will it be a break higher or a break lower?
This is what I was saying about 2015 at the start of the year.
Stay Tuned for 2016 predictions.