Trades for The Coming Week
$TREE is in the process of breaking out, which could result in the stock hitting new record highs over the coming months.  There remains a sizeable 3 million share short position that could help keep a bid under the stock as it moves higher.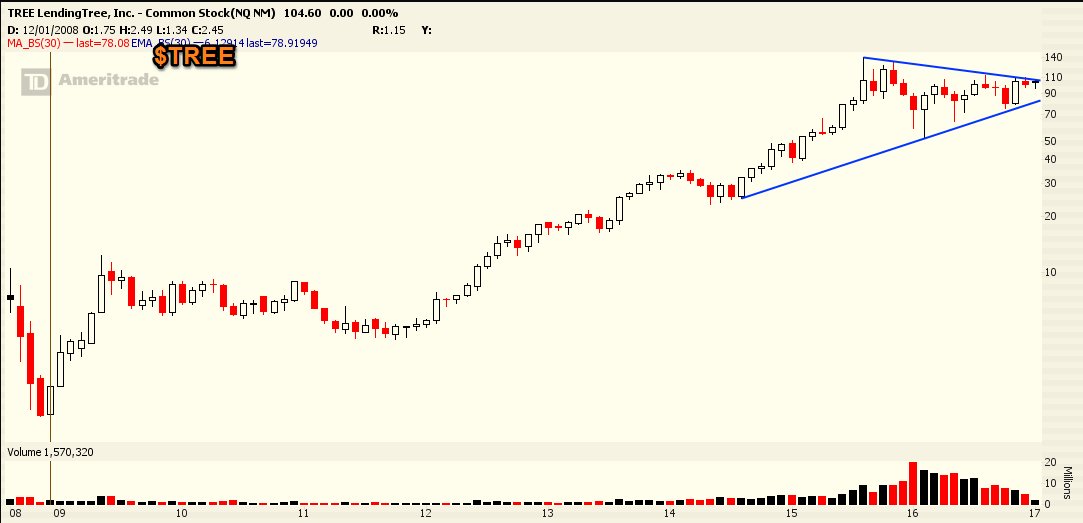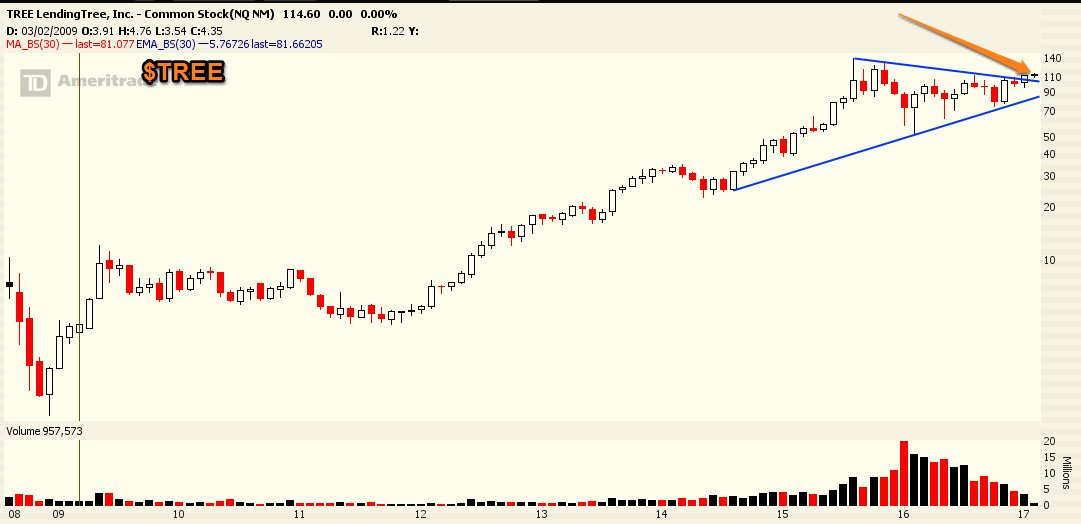 They report earnings at the end of the month.  To trade for upside after their earnings report the March options would be the way to go.  For short term upside continuation into Monthly OPEX, the FEB calls offer a much less expensive alternative.
$BIDU is setting up for a sharp resolution.  The price action has hit a key decision point.  The market is pricing $BIDU like it was pricing $TWTR last week..... for more of the same mundane price action.  And perhaps that it what will happen this coming week.  But it certainly wasn't the case for Twitter last week.  The $17 calls were going for $.16 and traded for nearly $1.00 a few days later.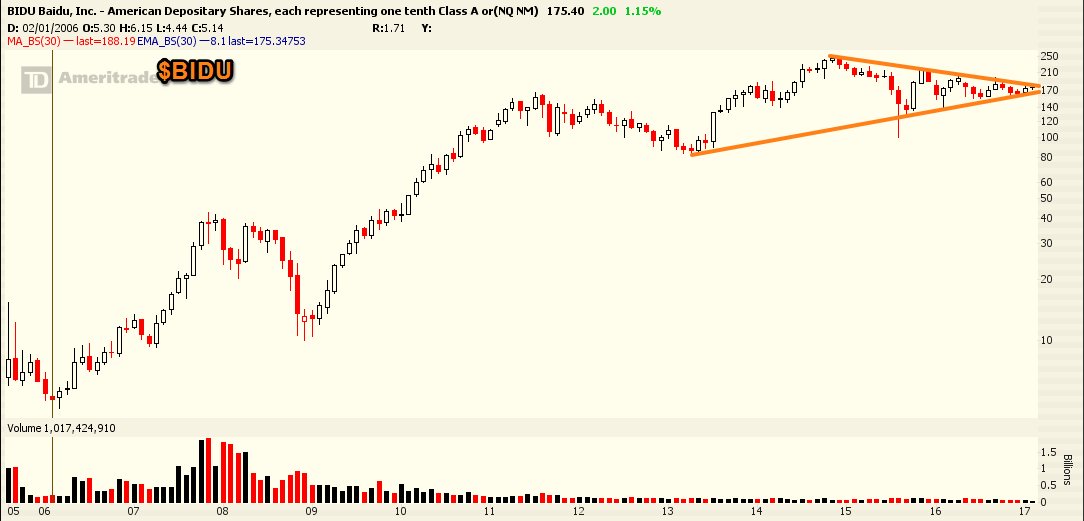 The sharp resolution out of this wedge could be lower.  However I think it will be to the upside.  I will be looking for some out of the money puts as a hedge on the $177.50 calls for this coming week.
$BIDU $177.50  weekly calls on Friday at $1.25
$BIDU $170  weekly puts at  $.45 as a hedge
Twitter reports earnings this week.  I've been staying away from twitter for quite a while as the stock has been mired in a relatively mundane trading pattern.  The recent hold of trendline support coupled with the low expected market move for Twitter heading into this weeks likely volatile event, had me looking at some calls last week.  With $TWTR at $16.60 on Monday the $17 calls were a mere $.16.
With earnings this week, you are going to pay up, but not as much as we've seen in the past.  I'm not going to dissect Twitter here.  But I do think we may have seen a bottom and on Friday got $18.50 calls for this week at $.58 for a move higher.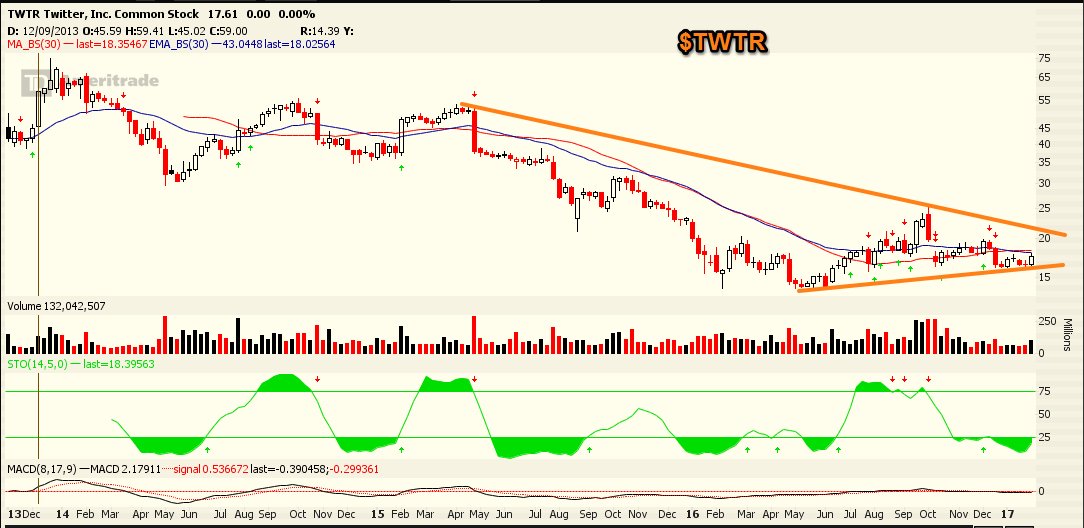 This is another trade I may hedge with some out of the money puts.
and finally $TWLO.   I think there is a tremendous upside trade for this stock in 2017.  The overhang is another 30 million shares that unlock later this month.  It is really starting to squeeze higher, as evidenced by Fridays late day surge.
The break and hold over $30 this past week is a huge step in the right direction.  But there is still more work to be done.
I could see this stock gapping right out of the gate on Monday.  And if that's the case the trade will pass me by.  But if not, a move back to $30.50 will set up a decent earnings call trade.
On a Monday pull back I'll be looking for -
$TWLO $33 calls $.75
Enjoy the Superbowl and see you Monday morning!