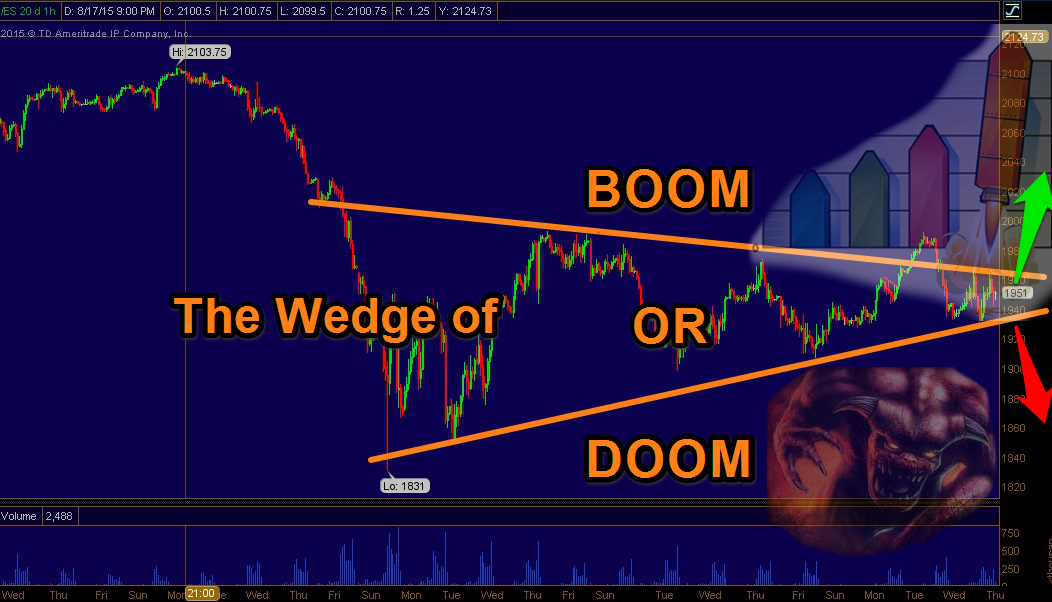 I could delve into the dirty details of todays trading session.  The face ripping spikes higher, the nasty reversals lower.  But when the trading session ended stocks were higher, and the wedge still has no resolution.
The action hit both top and the bottom of the wedge today.  We are on the cusp of the break.  At this stage its anyone's ball game.  I still think it breaks lower.  I think the recent spastic action in the market is bearish, not bullish.  But price is all that matters, and if it breaks out of this wedge to the upside we could be looking at a short to medium term move over $202 on the $SPY and $117 on IWM.  A break lower brings the crash lows of a few Mondays ago into focus.
I think no matter what happens with this wedge, the lows from a few Monday's ago will get retested and possibly broken.  But right now, from a short term perspective, the wedge break will tell me exactly where I want to be the next few weeks.
See you in the chat room tomorrow.