This mornings dose of market data was enough to keep the red away for almost 3 hours straight.  The rally started in the overnight hours, and exploded to a whole new level a half hour into the trading session.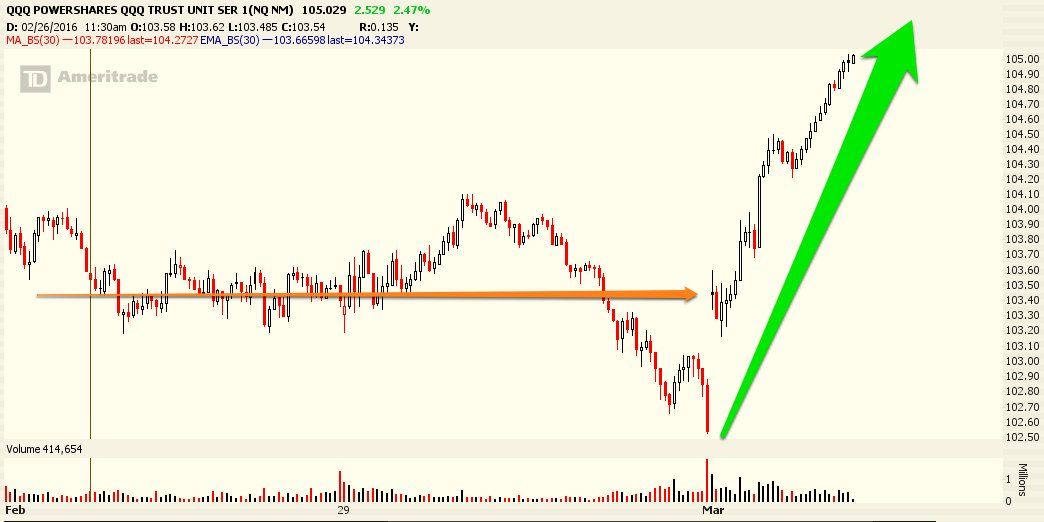 The gap and go action went straight up and then some.  On a five minute chart out of 30 candles, or 150 minutes of action, just 4 were red, indicating lower prices.  The other 26 consisted of varying degrees of exuberance.
Get the Red out.
At this current pace the market will hit new all time record highs well before the end of the week.
Leading the way today are the financials.  Who knows what tomorrow  will bring, but the banks are soaring with $JPM up over 4% and $GS pushing through the $150 level with vigor.
The market has yet to take out last Friday's highs, but the day is still young.
From a longer term perspective resistance still looms.
And from an even longer term perspective this market still looks ready to roll to new lows.  Perhaps I just need some drops to get the red out.
This market has a lot to prove for me to turn uber bullish.  But judging from the price action I am in the minority.  The buyers are out in full force and seem hell bent on sending prices through any and all resistance levels.
Yesterdays sell the rippers are back on vacation it seems.  2016 has morphed from the Great Recession II into It's a Bull Market Again in the span of just a few weeks.
Carry on!  And let's see if Mrs. Market has enough gas left in the negative interest rate tank to push the market through to fresh highs into the closing bell.  No... not fresh record highs just session highs....
See you in the chat room.