Like watching a great television drama, the market continues to dispense that  feel good ending.  Stocks closed today, just like yesterday,  at session highs. The world is a better place today than it was yesterday, with stock prices rallying, crude oil shrugging off a massive inventory build, and likely another stellar jobs report coming on Friday.  The real question is: When is Season 2 of Fuller House coming?
The market continues to emulate the move from late last summer and early fall.  A few weeks ago I posted this chart:
If this plays out like last summer, brief consolidation followed by more sharp upside #ES_F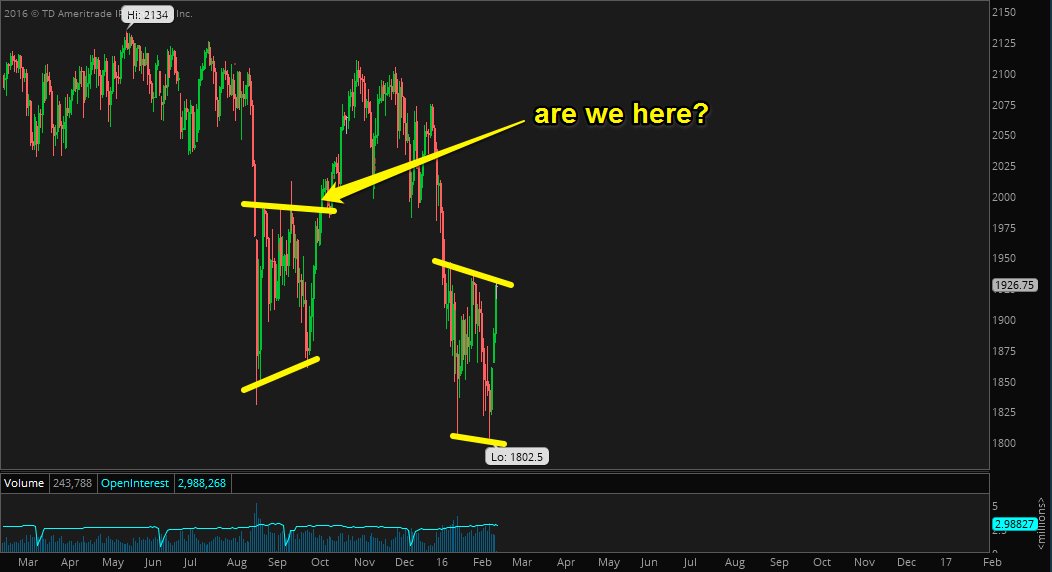 Sure enough just a few weeks later the summer/fall type move continues to come to fruition.  The sharp upside punctuated by a massive spike higher yesterday.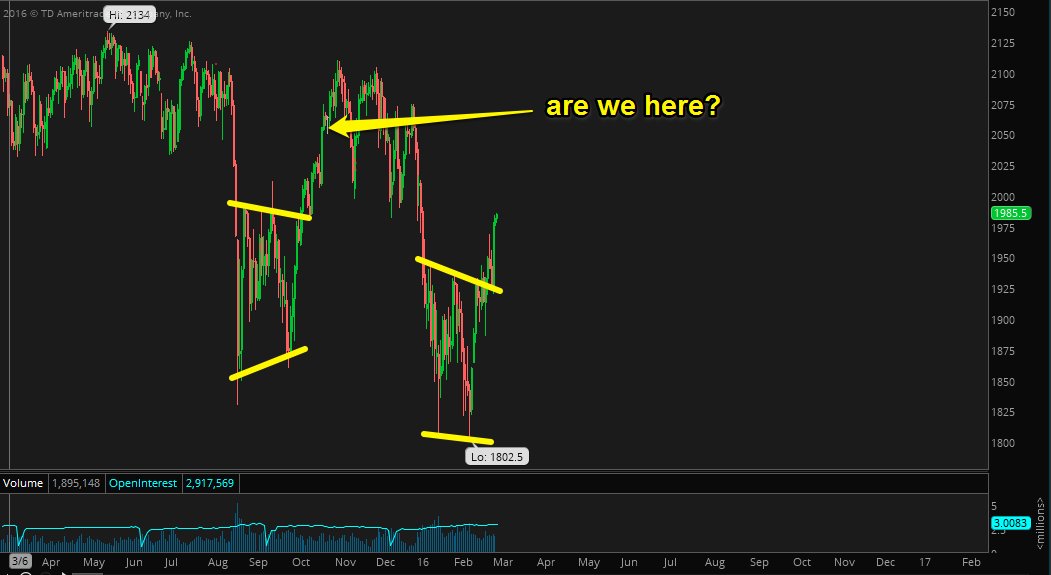 I still think regardless of what the market does going forward, the upside action will stop at a new lower high.  Setting prices up for another decline and ultimately a new low for 2016.
But just like the bull market rally from 2009, this was not the easiest rip to buy.  I had a tough time believing the market was going to play out almost exactly as it has last summer/fall.  Was it really going to be that easy?  Apparently yes.  What has this recent action taught and reinforced for me on a personal level?  These are some ramblings and observations from the recent market action:
I am but a fruit fly when compared to the forward looking mechanism that is the stock market
History can and does repeat itself
Being a contrarian when sentiment reaches an extreme is not easy but often right
When it comes to economic data the market is very forgiving
Interest rate policy only matters when the market is falling
Momentum stocks take time to regain their  momentum after a sharp decline
Market participants have a short memory
When it feels like Deja Vu, it probably is just the same thing happening again for at least the second time
So here we are.  Just three weeks ago the market was on the precipice of a massive move lower.  The similarities to last summer and fall are uncanny.  The only difference is prices put in a lower low and we found out that Kimmy Gibbler has a 9 year old daughter.
The $SPY is $18 off the lows and $14 from new all time record highs.  The $DIA has retraced almost 50% from the lows a similar rally would send it to new all time record highs.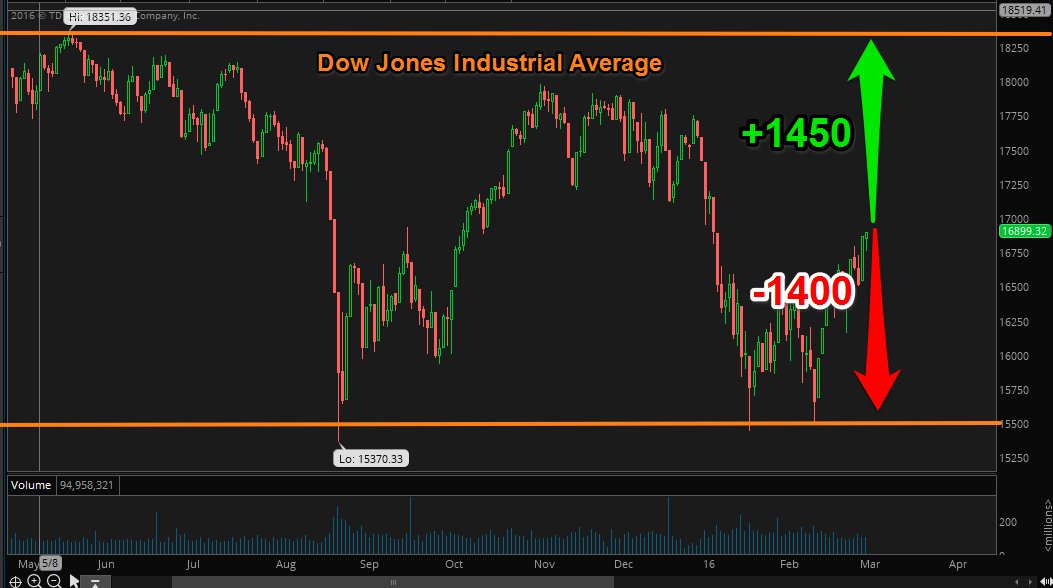 The morning action continues to do the old rope-a-dope.  An hour in prices find a bottom and the market rallies the rest of the day.   It action that was all too familiar in 2009-2015.
Does this mean the market is setting up for another push to record highs?  If you are bearish on the market this chart would scare you a little.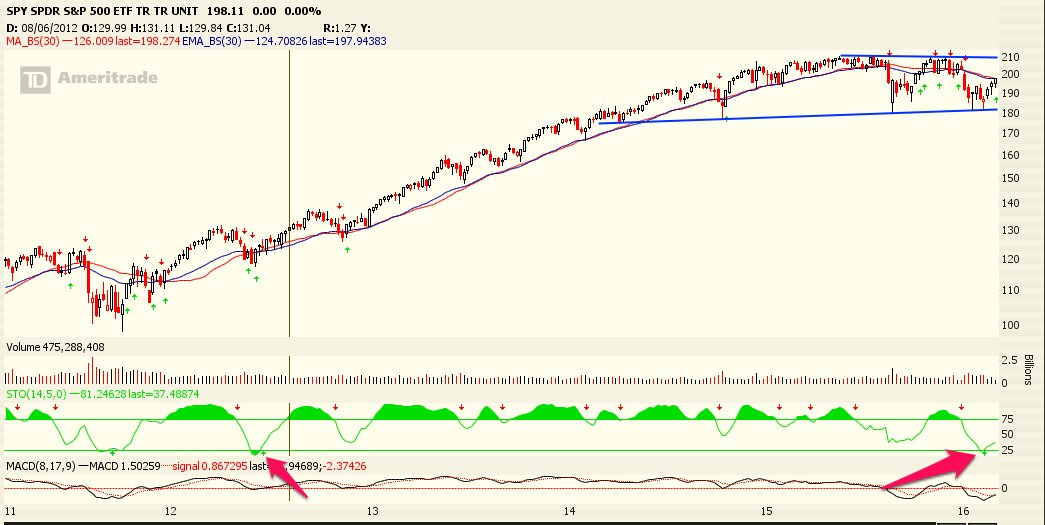 Is this Year of consolidation for the $SPY just a prelude for another bull market?  Is there really a chest of gold buried 173 feet beneath Oak Island?  Does Donald Trump wear a hair piece?  Stay tuned - I promise that by then end of 2016 we will have the answer to at least one of these questions.
Have a good night and RAMBLE ON