S&P500 futures are starting the week higher, on the heels of last weeks late Friday breakout.
Last week the market had some sharp moves to the upside and downside, yet found itseld moving no where , until Fridays strong rally and late day surge sent prices moving over key resistance.
The S&P500 ETF  $SPY broke out of a flagging pattern: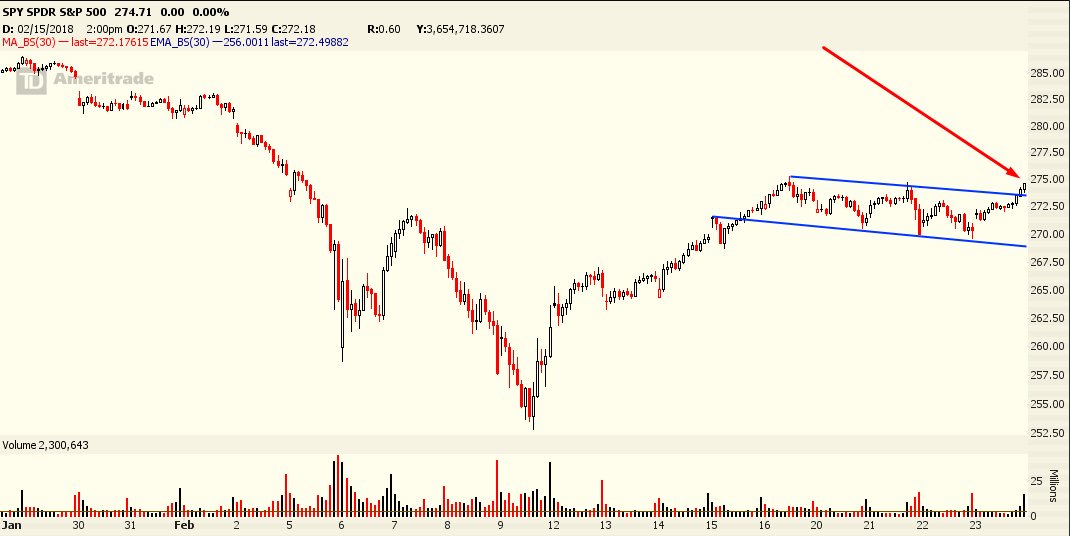 and looks recover more of the early February losses.
Absent more sharp upside, the $SPY is looking at its first negative month in quite a long time.
This mornings move higher has many stock poised to break out of recent consoldation.
$NFLX rejected upside last week, this morning it finds itself set to open at new record highs, and above resistance.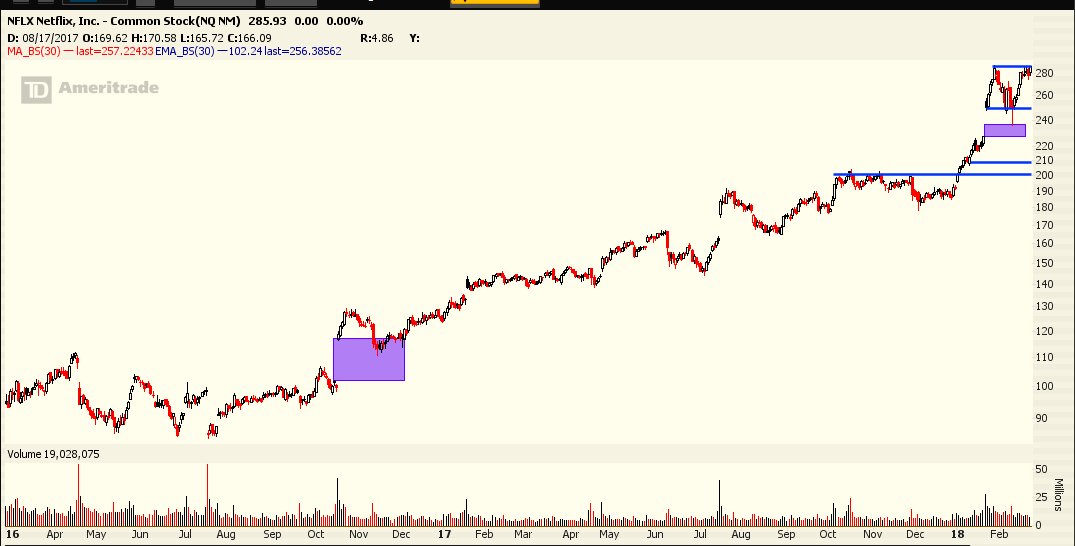 $GOOGL is setting up for a test of $1,200, with a similar NFLX type breakout possible on a move to record highs.
$X is breaking out of that IHS pattern I pointed out at the start of this year.
a host of other stocks look poised to resume their ascent to fresh record highs.
$BABA looks ripe for a move back over $200
and $MU as well  - looking for that $50 figure the next few weeks
Earnings are still coming this week from a lot of companies.
Earnings have been tremendous
74% of $SPX companies have beaten EPS estimates for Q4, above the 5-year average of 69%. https://t.co/8Pg0iMhBPJ pic.twitter.com/YPywOGVnMp

— FactSet (@FactSet) February 24, 2018
Moving forward as long as interest rates remain low, downside will remain but a passing dream for the bears.  However clearly we need to watch treasuries, with the 10 yr on the brink of breaking a near 40 year downtrend.
See you in the chat room