Only Two More Days until the biggest FED meeting since 3 farmers set the very first Cow Manure Exchange rates on Plymouth Rock in 1503.  The action heading into it will be quite telling.
Last weeks late week collapse was preceded by a sell the rip mentality that lay in stark contrast to the buy the dip mentality since the March 2009 lows.  Are we seeing a change that equates to the end of the 6+ year bull market?  Is the top finally in?  Or is this just another buy the fear moment, one that will be looked upon much the same as all the other fear induced sell-offs....?
I'll be watching a few things early this week.  It makes sense for those with a short term time horizon, namely stock option traders, to tread carefully in these FED infested waters.
Last week's early action was a telling sign on things to come.  Every morning rip provided a better price for sellers to liquidate their holdings from.   Each rip to the upside could not be sustained.  Is it a lack of buyers?  We know the massive corporate stock buy back machine is still going strong.  As stocks become cheaper that $15 billion a corporation has allocated to buying back stock means it can rep-purchase even more shares.  More bang for the buyback dollar.  We know in the midst of these pull-backs the companies themselves will be buying their own stock... so the bulls have that going for them... which is nice.
Short term I'll be looking for support on S&P500 futures.
If you go back to the last market swoon, it ended in the middle of November.  The rally lasted until the start of December.  Here we are in the middle of December.  Is the market going to repeat the previous pattern?  Support will be the signal to buy.   Broken support will set the market up for a revisit of the previous lows of the year.  In either case I think there is plenty of time to trade for either move.
Energy is breaking down.
$60 is support/resistance.  A swift bounce into years end could be in the offing is prices hold the $60 line today.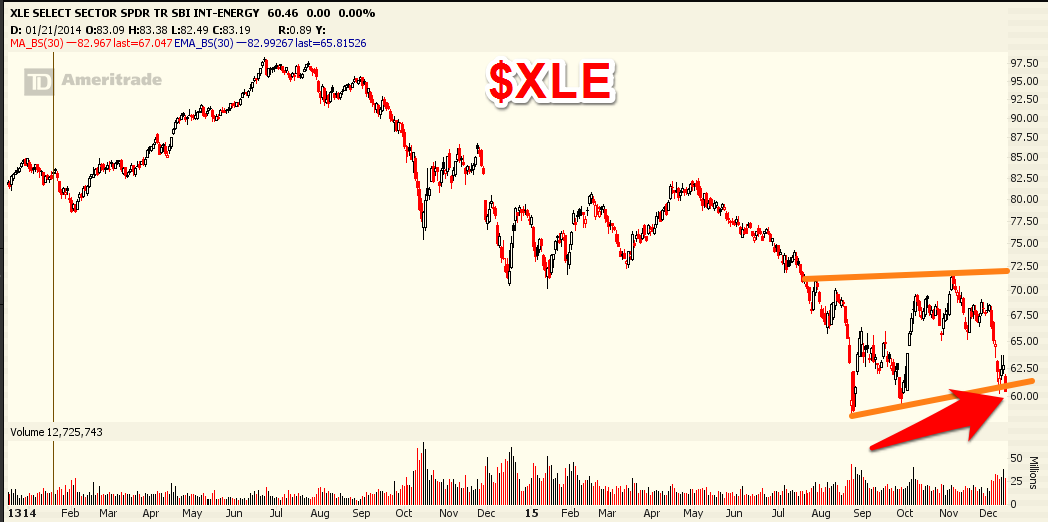 and the $VXX.  We know its a broken investment.  But over the short run it is a tool that gives a good indication of market fear.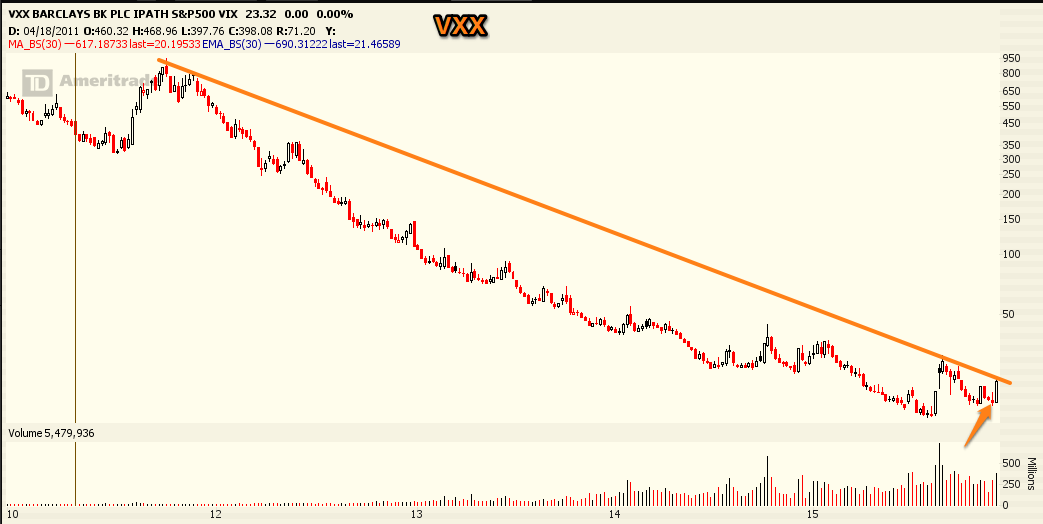 crude oil is spiking higher here.  With 20 minutes until the open let's see if this just marks another higher price to sell from or perhaps finally that short term bottom is in.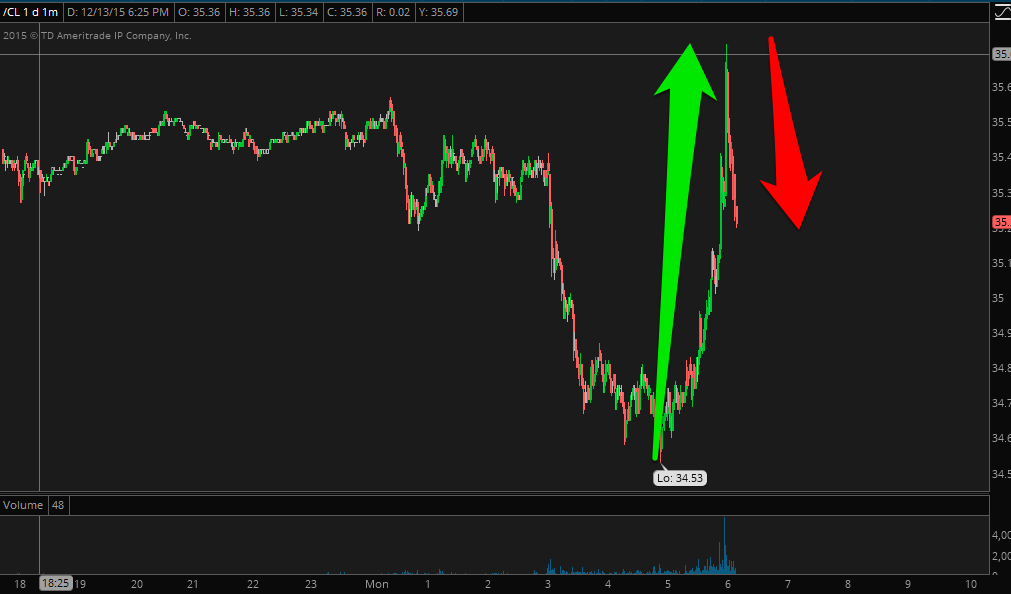 and finally the US Dollar.  It continues to set up for a move to levels last seen in 2003.  This remains something to watch in 2016.  A stronger US Dollar will have consequences around the globe.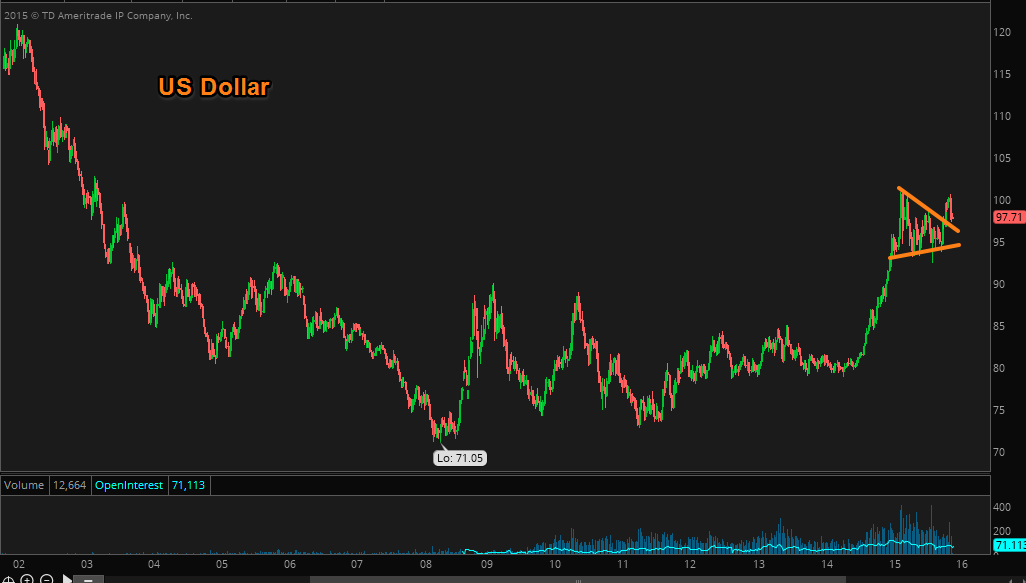 The opening bell in coming in 10 minutes.  This is going to be a week to remember for the market.