Friday Morning Prepper
Morning Reads, News, and More
Japan Overtakes China as Largest Holder of U.S. Treasuries
Hacked Yahoo Data Is For Sale on Dark Web
The Inside Story of Apple's $14 Billion Tax Bill
Josh Brown: Reacting to the Fed's Expectations is a Clown Show
Jeff Miller: Stock Exchange: Does the Symbolism of Dow 20K Affect Technical Analysis?
PREMIUM 
CHARTS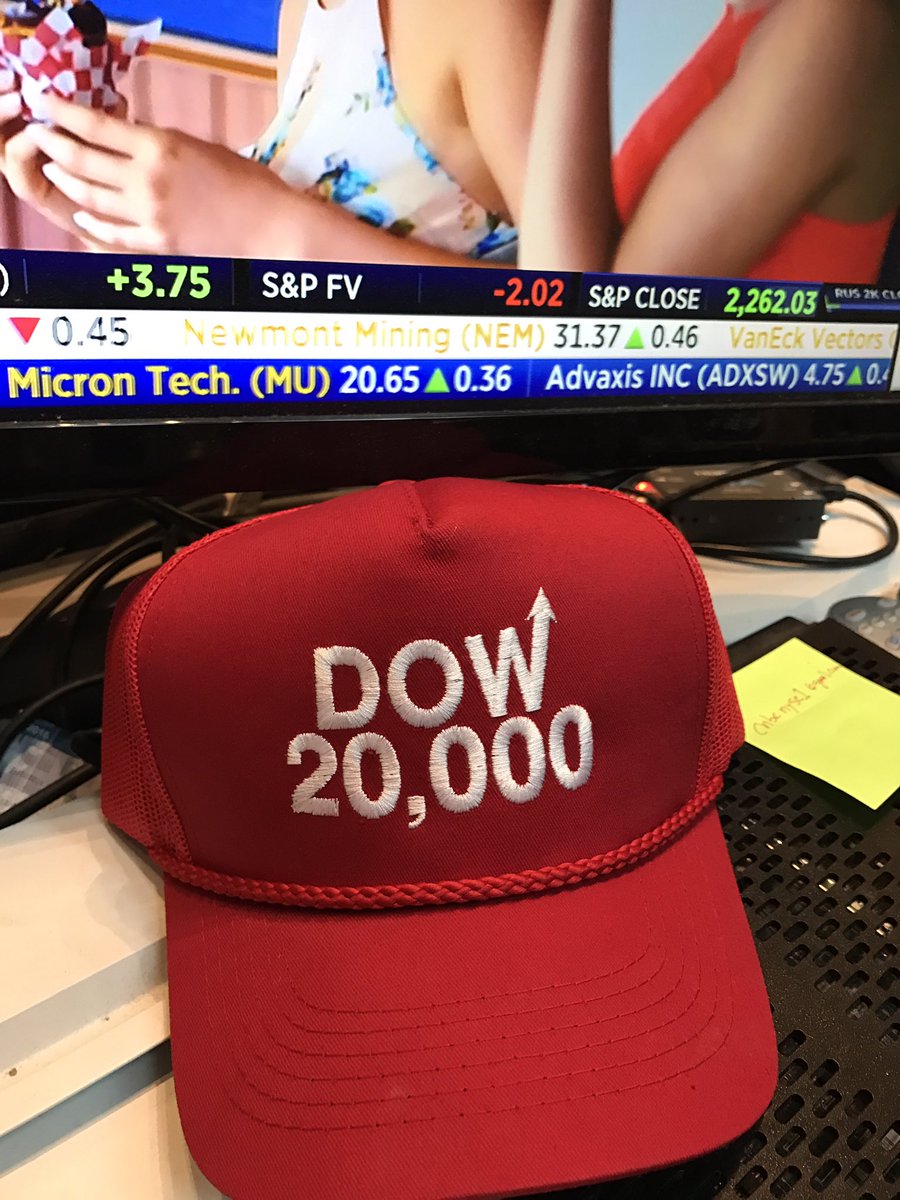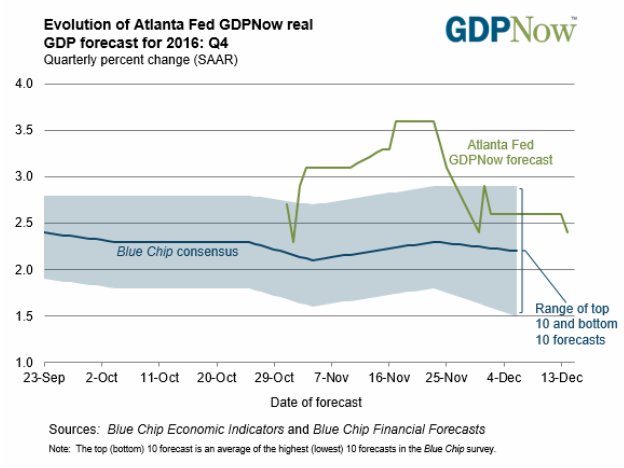 and more...................
Global markets are stable overnight, and the euro, yen and pound all recovered a bit of ground against the dollar, as the greenback surged to 14-year highs vs. the euro and a broader basket of currencies yesterday as markets repositioned for a faster pace of Fed rate hikes over the next year. The yen has plunged 11% vs. the dollar since Pres.-elect Trump's election victory last month, surpassing the Mexican peso's 10% slide to become the worst-performing major currency during the period. The weaker yen will make Japan's exports more competitive and could boost growth, and the Nikkei index has gained for eight straight days, but bond prices have been under pressure amid a global debt selloff. In China, fears that a rising dollar will destabilize trading in the yuan has sent the currency to its lowest against the dollar in more than eight years and raised concerns that outflows could increase
Economy
Japan has overtaken China as the biggest holder of U.S. government bonds, as figures for foreign ownership of U.S. Treasurys in October show that China's holdings declined to the lowest in more than six years as its central bank used its foreign exchange reserves to support the yuan. Japan's Treasury holdings also decreased but at a slower pace; Japan trimmed $4.5B of U.S. paper to end the month with $1.131T, while China's holdings plunged by $41.3B to $1.115T, the lowest level since July 2010 and capping a decline of five straight months. China has been dipping into its reserves, selling Treasurys to support the yuan, which yesterday fell to its weakest level vs. the U.S. dollar in more than eight years.
"Gold has gotten smoked," as futures prices plunged $33.90/oz., or 2.9%, yesterday to $1,129.80 for the lowest settlement since Feb. 2 and the largest single-day dollar and percentage loss since Nov. 11. The yellow metal has inched higher overnight but is on track for a sixth weekly loss that has been driven by a more aggressive Fed, investor enthusiasm about Pres.-elect Trump's policies and ETF sales. As of Thursday's close, gold had retreated 17% from July's high, nearing the 20% loss that commonly defines a bear market.
Goldman Sachs raises its oil price outlook for Q2 2017, but warns dollar strength could limit the near-term upside for oil prices. The bank lifted its oil price outlook for the quarter to $57.50/bbl from $55 for WTI, and to $59/bbl from $56.50 for Brent, and foresees little evidence of production cuts until mid-to late January, when they will be the catalyst for the next large move in prices. Goldman predicts 84% compliance to the announced collective OPEC and non-OPEC production cuts of 1.6M bbl/day. Oil prices are stable overnight, as evidence increased that Middle East producers were informing customers of upcoming supply cuts.
The U.S. has launched a challenge to China's use of tariff-rate quotas for rice, wheat and corn at the WTO, charging that China's administration of the program breached its WTO commitments and hurt U.S. farm exports. The tariff-rate quotas for rice, wheat and corn were worth $7B-plus in 2015, and China would have imported up to an additional $3.5B of the crops last year if the quotas had been fully used, the Office of the U.S. Trade Representative said. It was the second challenge to China's agricultural policies by the U.S. Trade Representative since September and the latest in an escalating number of trade disputes between the two countries.
The Fed voted yesterday to adopt a bailout prevention rule that will force big banks to issue substantial amounts of new long-term debt, largely upholding a draft issued early this year. Half of the eight largest U.S. banks would need to issue ~$70B in fresh debt or equity to satisfy the new Total Loss Absorbing Capacity standard, the Fed estimated. In all, the Fed said U.S. banks' funding costs would increase by $680M-$2B annually, higher than the upper estimate of $1.5B in its October 2015 proposal. Fed officials did not identify the four banks that lack sufficient debt; Wells Fargo (NYSE:WFC) said in November it envisioned issuing at least an additional $29B in debt to satisfy the rule. Besides Wells, the banks expected to satisfy the new rule are JPMorgan Chase (NYSE:JPM), Bank of America (NYSE:BAC), Citigroup (NYSE:C), State Street (NYSE:STT), BNY Mellon (NYSE:BK), Morgan Stanley (NYSE:MS) and Goldman Sachs (NYSE:GS).
Stocks
Yahoo fell 6% in yesterday's trading on word that Verizon is now considering scrapping its $4.83B deal for the Internet pioneer. Yahoo (NASDAQ:YHOO), on Wednesday, disclosed a security breach that it believes compromised information on more than a billion user accounts, which is thought to be separate from a previously disclosed incursion affecting half a billion accounts, and reports that Yahoo scanned thousands of customers' e-mails on behalf of government intelligence services. Verizon (NYSE:VZ) may yet seek a price cut; after fall reports of the first reported hack, parties at Verizon indicated the deal still made sense.
General Motors said it will immediately begin testing autonomous vehicles on Michigan public roads, and will produce the next generation of its autonomous test vehicles at its Orion Township assembly plant beginning in early 2017. Last week, Michigan became the first state to establish regulations for the testing, use and eventual sale of self-driving cars, legislation CEO Mary Barra said helped prompt the decision. GM is currently testing 40 self-driving Chevy Bolts on the streets of San Francisco and Scottsdale, Ariz., but Barra said Michigan will serve as its main location for testing winter driving conditions.
A federal jury yesterday ordered Gilead Sciences (NASDAQ:GILD) to pay $2.5B in damages to Merck (NYSE:MRK) in a case over alleged patent infringement in development of hepatitis C drugs. The judge in the case already had determined that Merck's patent was infringed by Gilead's Sovaldi and Harvoni drugs, which account for more than half the latter company's revenue, and the jury said Gilead owed 10% royalties on $25.4B in total sales for the two drugs. The patent infringement decision is the largest in U.S. history and could grow even larger, as the judge could increase the damage award by as much as 3x the amount set by the jury. Gilead, which says it will appeal the decision, says the verdict does not affect its ability to sell its products.
Dow Chemical will exercise its right to convert all Series A preferred stock into shares of common stock, and the company expects to complete the conversions over the next week or so, the Wall Street Journal reports. A rally in its shares triggered a clause allowing Dow (NYSE:DOW) to convert the shares, enabling the company to start keeping the $255M it has been sending to Berkshire Hathaway (BRK.A, BRK.B) every year and another $85M owed to Kuwait's sovereign wealth fund, which owns $1B worth of shares. Dow would have to pay out about $180M/year in ordinary dividends on the common stock, but investors have been awaiting the conversion, since the move is expected to free up capital for other uses.
Total videogame sales tumbled in November, led again by a slip in console hardware, though the industry saw declines in every area, and titles faced a tough comp from last November. Sales overall dropped 24% Y/Y to $1.97B, according to NPD Group, and as part of that, videogame hardware sales dropped 35% to $723.8M. Accessories sales dropped 6% to $259.8M. Meanwhile, videogame software dropped 18% to $955.2M and PC game software dropped 28% to $27.5M. New titles had to compare to a solid top three from a year ago (Call of Duty: Black Ops III, Fallout 4 and Star Wars: Battlefront). This year's top three were Call of Duty: Infinite Warfare (NASDAQ:ATVI), Battlefield 1 (NASDAQ:EA) and Pokémon: Sun (OTCPK:NTDOY). Console declines were led by drops in PlayStation 4 (NYSE:SNE) and Xbox One (NASDAQ:MSFT). PlayStation 4 was again the top-selling hardware system. Nintendo scored by selling 196,000 units of its retro NES Classic Edition.
Nissan will post record sales next year as stronger global economic growth lifts demand and offsets the impact of higher raw materials prices and currency fluctuations, CEO Carlos Ghosn says. The CEO also believes U.S. trade policy under Pres.-elect Trump will continue to promote strong ties with Mexico, where Nissan (OTCPK:NSANF, OTCPK:NSANY) produces cars for export to the U.S. The global trend to reduce vehicle emissions will drive Nissan's plans to develop more green cars, including the Leaf, regardless of industry moves to loosen regulations, Ghosn says. Nissan sold 4.52M vehicles during the January-October period this year, after posting record sales of 5.42M cars and trucks worldwide in 2015.
Sanofi, long suspected of coveting Swiss drugmaker Actelion, is in advanced talks to buy the company and is discussing a takeover price of ~$275/share, Bloomberg reports. Sanofi's (NYSE:SNY) price may include a contingent value right for Actelion (OTCPK:ALIOF) shareholders, which would pay out depending on the future performance of certain pipeline drugs, according to the report. The potential deal, which would value Actelion at ~$29.6B and follows Johnson & Johnson's (NYSE:JNJ) reported withdrawal from the bidding, could come as soon as next week.
Deliveries to China by Boeing (NYSE:BA) support 150K American jobs every year, company Vice Chairman Ray Conner said at a U.S.-China Relations event. Chinese customers are expected to take delivery of 30% of all Boeing's top-selling 737 models and ~25% of all aircraft the company produces in Washington state and South Carolina, Conner said. The comments come as Boeing faces new risks from Pres.-elect Trump's threats of punitive tariffs on China; a Chinese newspaper recently said orders could be given to Airbus (OTCPK:EADSF, OTCPK:EADSY) in the event of a trade dispute.