The recent tech recovery is exhibit 2,225 of why it sucks being a bear in this market.  Aside from prices hitting record highs on a record basis, downside action remains one giant rope a dope.
Exhibit 2,224 was earlier this week when the market fell after Donald Trump Jr tweeted an email exchange.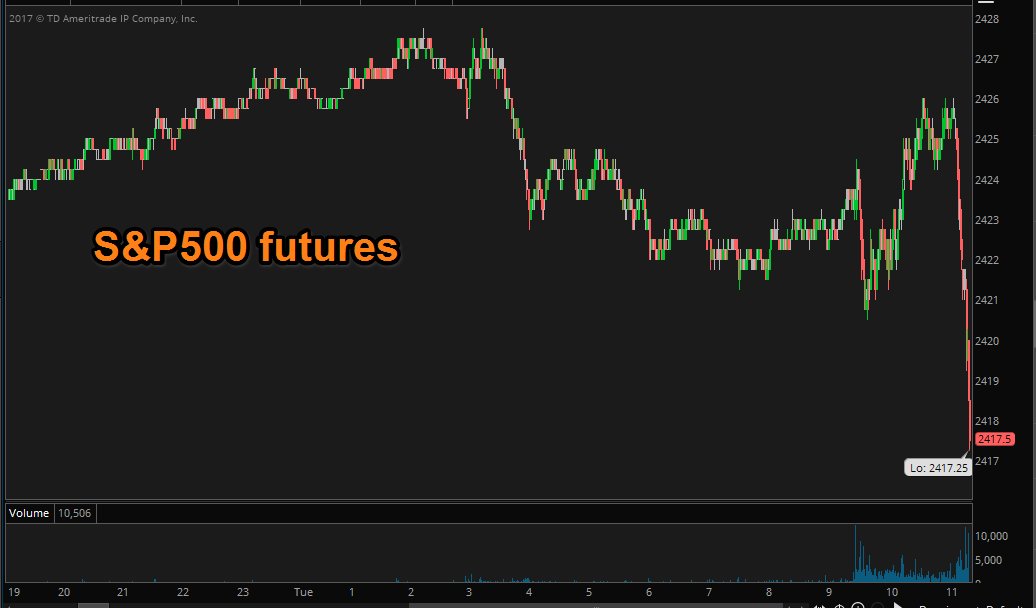 Anyone want to guess what happened after that decline?
Yep... the buyers swooped in, and before the day was over all those losses were forgotten: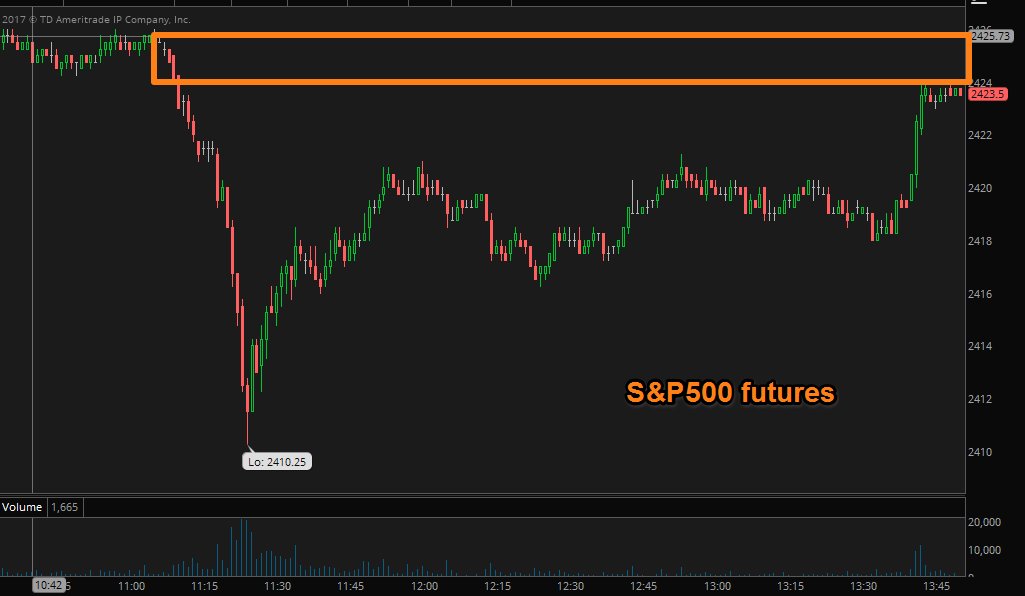 This is what really happened that day: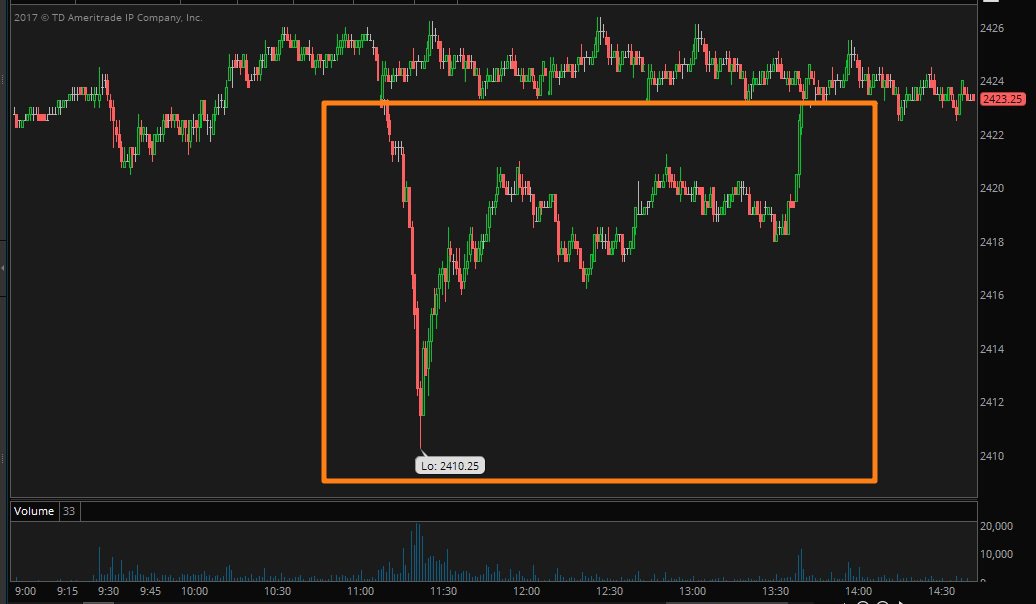 and yes the market has continued higher.
The next day futures were lifted after Yellen's testimony was released: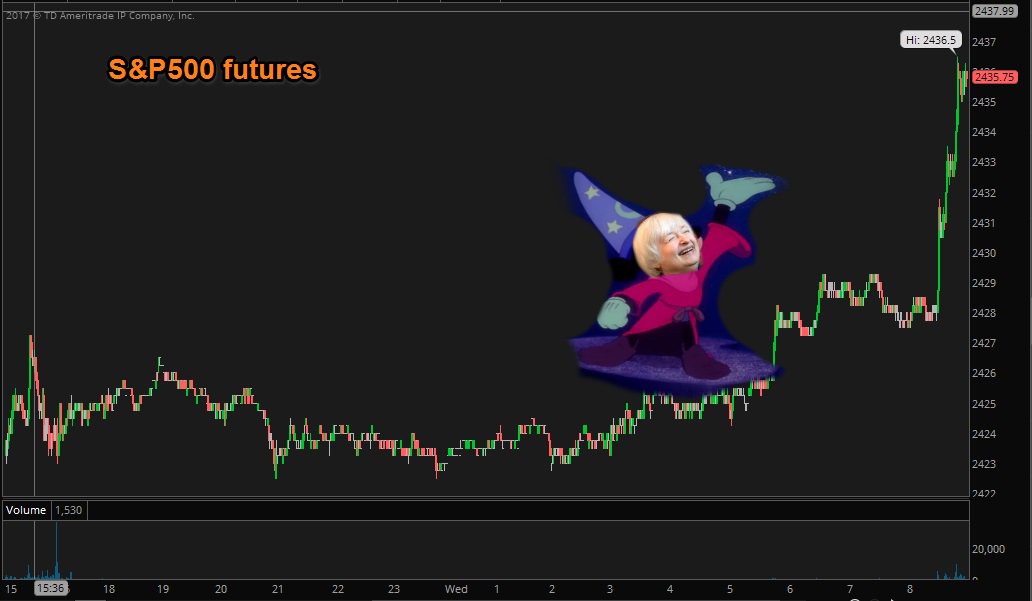 and this morning Nasdaq futures are moving higher yet again pre-market:
The bears had a great pull back from record highs for the Nasdaq.  It was a Friday many weeks ago when the market fell on its face for no reason.
The Nasdaq has yet to recover fully.  However exhibit 2,225 of why it sucks being a bear is the chart below:
Notice the struggle the bears had trading for the market to head lower.  Each dip was met with a rip the next day.  Two consecutive trading sessions of losses were nearly impossible to be had.
Look at the recent recovery.  Not a red candle to be had.  The bulls have moved the action higher for 6 days in a row with nary a sharp reversal.
The bull market is still alive and well, which means even in the face of weakness, it still sucks to be a bear.