Stock futures are flat this morning on the heels of yesterdays massive reversal to the upside.  It hearkened memories of the jobs report a few weeks ago, where prices looked ready to plunge to new depths, when what to our wondering eyes should appear, a massive buying frenzy and 200 points of DJIA upside.
The charts how merry, the VIX so fickle, the shorts found themselves between some bread and a pickle.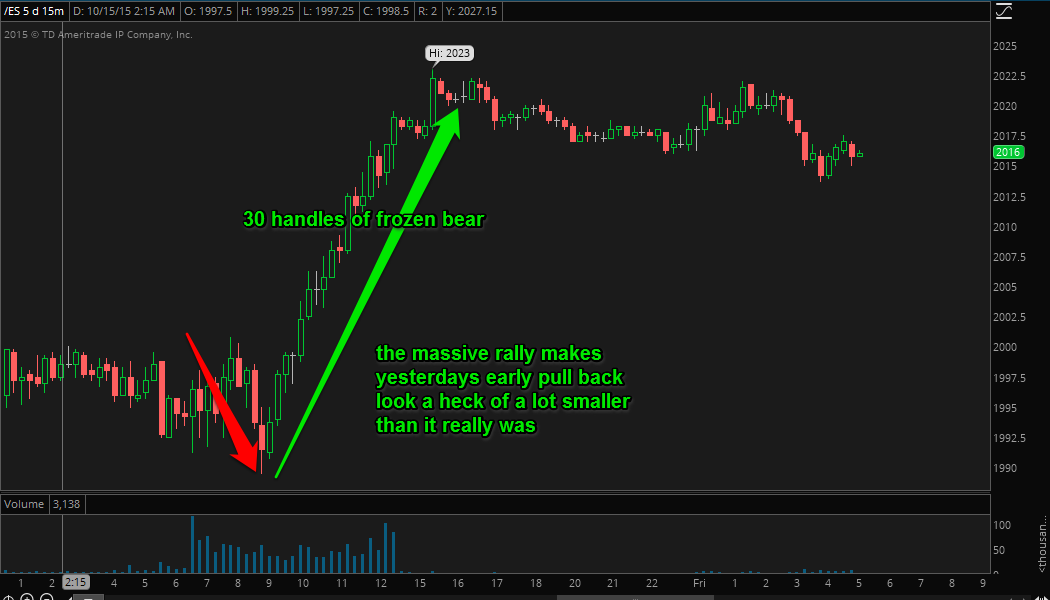 I'd love to sit here and tell you I saw this move coming.  I told ya so's.... they work well on Twitter.  And even if I was right, I don't like pouring salt in the wound.   But I did not see yesterdays massive buying frenzy coming.  Luckily I was trading rather light yesterday after a few great trades earlier in the week.  I am thankful for that.  $EXPE and $CMG puts worked great at the start of the week.  And I wasn't ready to commit as my judgement was a little clouded.   Cash is indeed a position.  And days like yesterday show why its better to be in cash if your not on the right side of the market.
My question is what elicited that massive buying frenzy?  It certainly wasn't positive economic data.    The data recently has been awful.  And perhaps the market is doing its 'look out 6 months' thing and sees roses and butterfly's.    Or maybe it just sees a horde of drones dropping cash from the sky?
From a long term perspective, I think this market is heading lower,  however the recent action is telling a different story.  I do see some bullish charts out there, mixed in between a heck of a lot more bearish setups.  I remain reluctantly open to the fact that the market could be duplicating the August 2011 pull back, which means we head to fresh record highs again before the year is through.
S&P500 futures still setting up with a nice topping pattern.  Nothing a few more days like yesterday can't negate.  But it bears watching.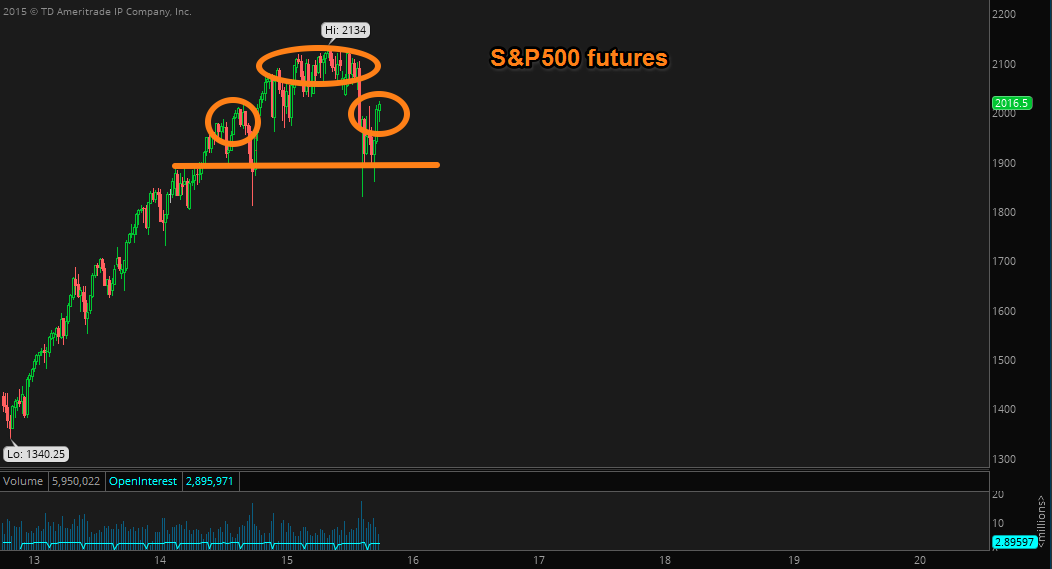 The US Dollar has been weak, helping to boost the price of oil and energy related shares.  Emerging markets need the dollar to weaken to make their debt cheaper to service.
I see many calling for the value of the US Dollar to drop.  I think it will do just the opposite.  At the start of the year I highlighted the bullish case for the US Dollar.  It went on to rally in a parabolic fashion.  It has since consolidated and looks poised to break higher yet again.
This will help spark the next move lower in crude oil, precious metals, and commodities - as will the continued weakening global demand.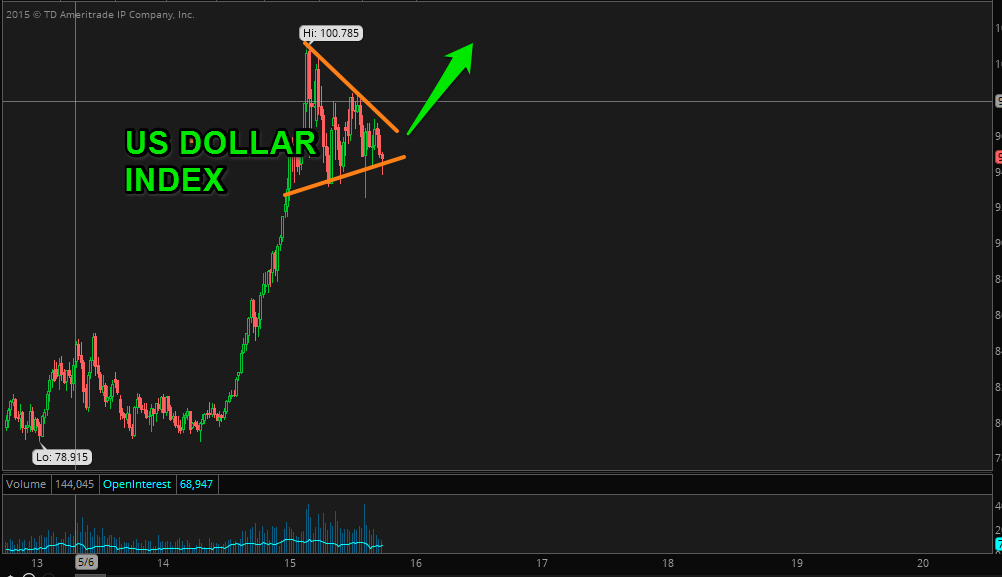 From a bullish perspective we can go back to the August 2011 time frame and see a similar pull back and consolidation period.  The pull back in 2011 was at the start of August, in 2015 it was near the end of August.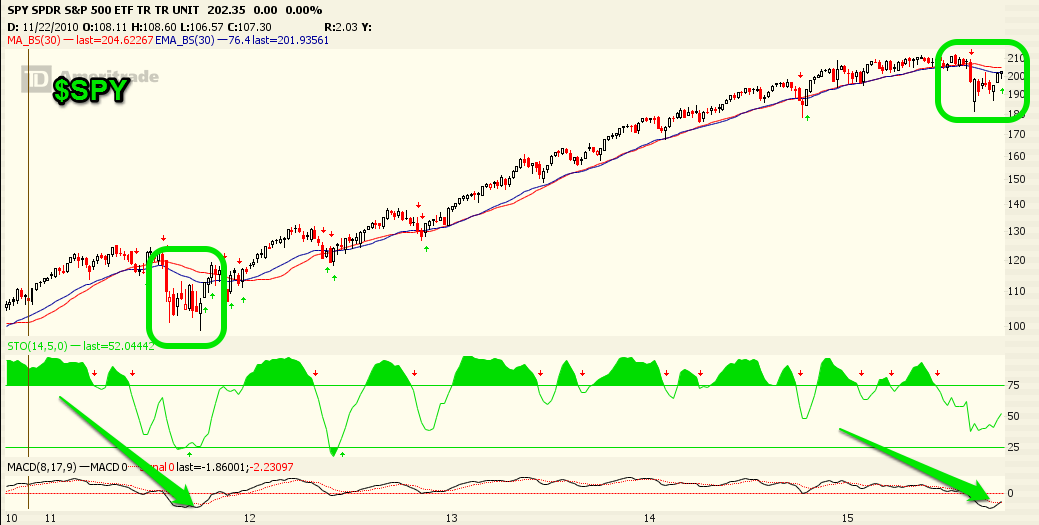 I don't think Walmart and Caterpillars recent announcements to be a positive.  The argument could be made that both stocks were already in pull back mode, and the recent corporate announcements was something the market has already priced in?  Of course we know $WMT dropped 9%, but overall, the market new Walmart was sucking wind.
Let's hope Walmart can turn it around.  That's a lot of brick and mortar real estate to fill with Amazon shipping centers.
Speaking of Amazon, a failed trade of mine was trading for a pull back late in yesterdays session.  I am not bearish on the name overall, actually, as I have pointed out many times the last few weeks, I love the chart for a move to record highs.  The same holds true with $GOOGL.  Both were in rally mode yesterday with the rest of the market.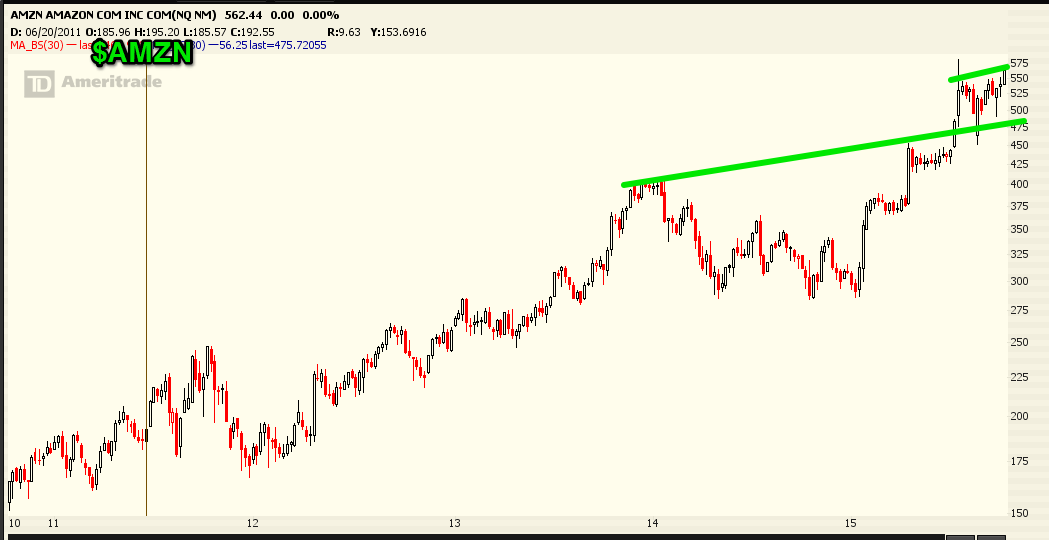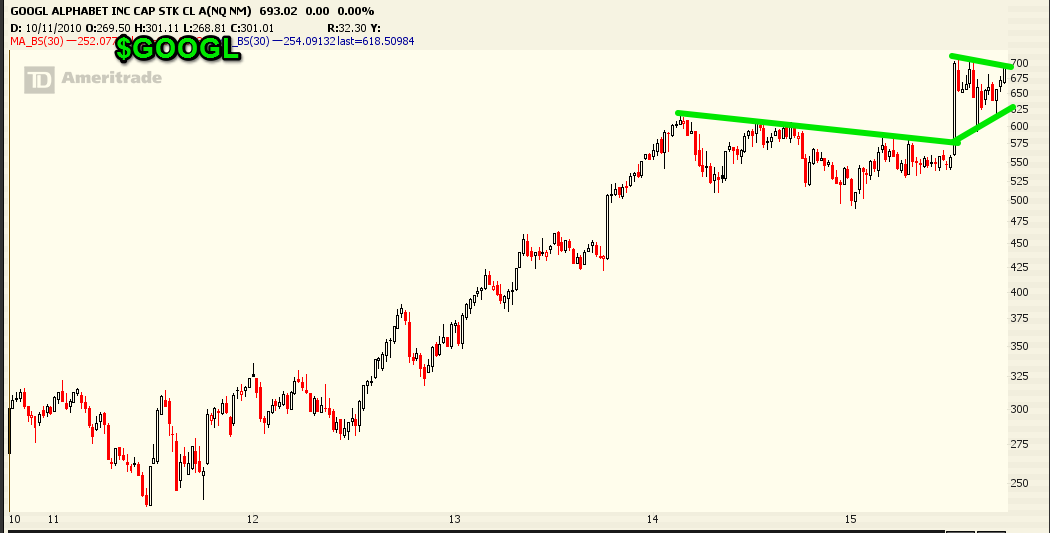 and I have to bring up the $AAPL.  We could be seeing a change of the guard if the stock doesn't start to reverse course and move over $120.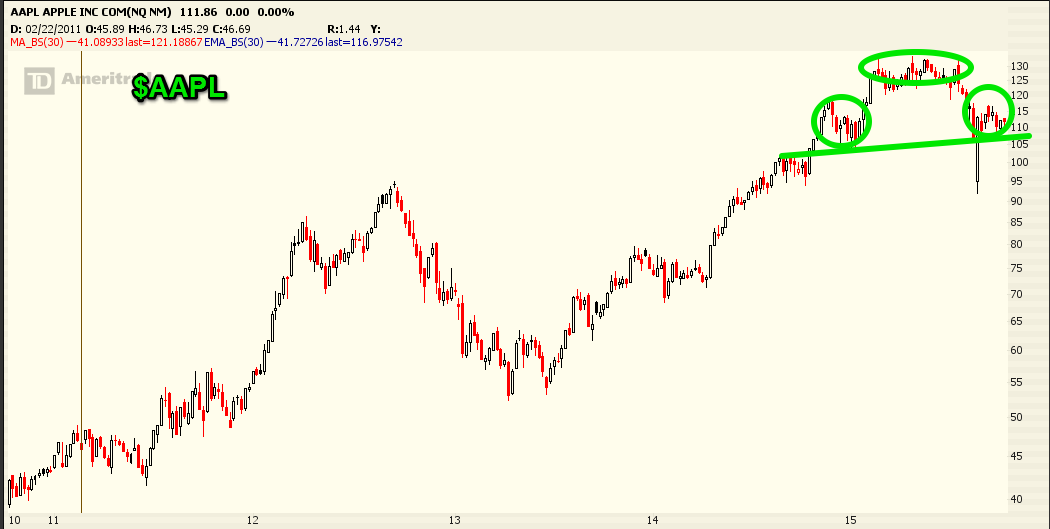 Finally - recent action from August, September and early October shows a market that has bounced early and fell late.  The middle of the month has marked a top the previous two months.  Perhaps October breaks the trend?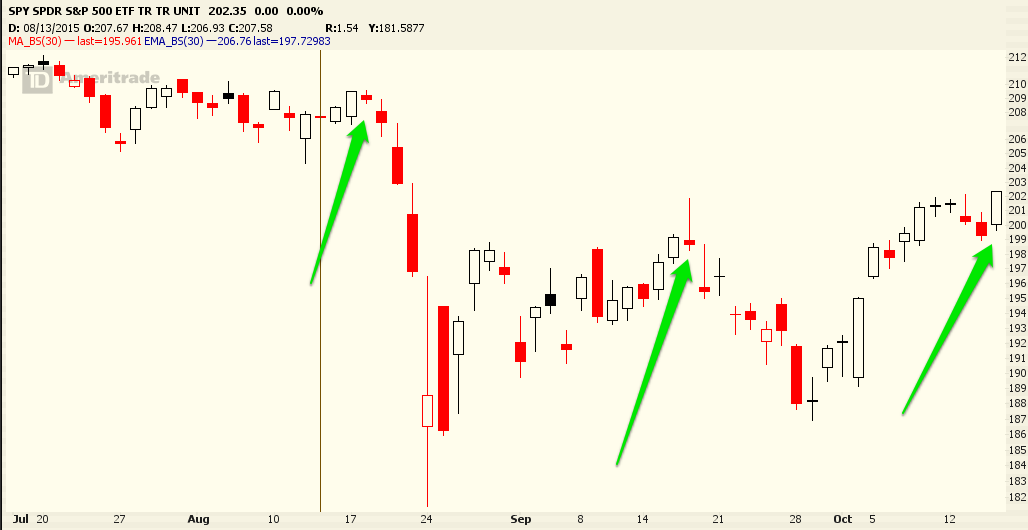 I'll see you in the chat room at optionmillionaires.com