The long awaited Brexit is now  reality.  The final vote is in.  The United Kingdom has voted to leave the European Union by a 4% margin.  Not exactly a resounding victory and reflects more a Divided Kingdom than a United One.   The markets, in response, are busy putting in some historic moves.
European Markets collapsed on the news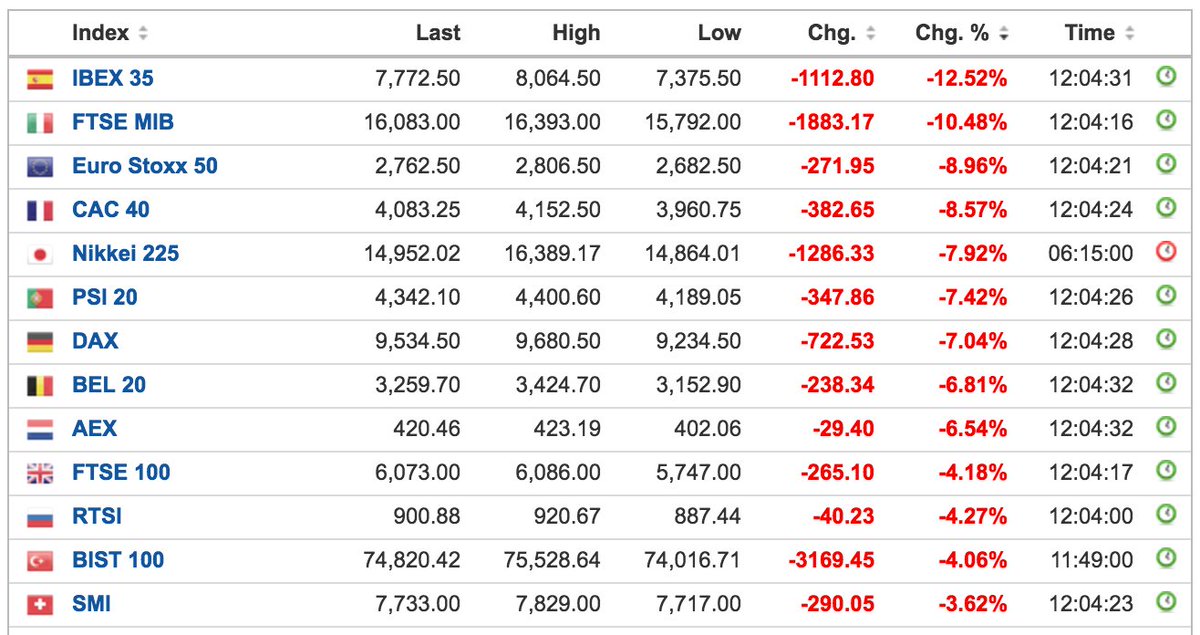 Even the media outlets weren't ready for the dramatic action:
The Pound/US Dollar currency cross moved almost 1,800 pips overnight.  That is a massive move on any time frame, let alone the span of two hours.
The $SPY was soaring after the bell yesterday hitting over $212.  This morning it plunged to near $202.  An amazing $10 reversal, not something you see quite often.
And the #Brexit has come with the usual humor.  Why not try this one again?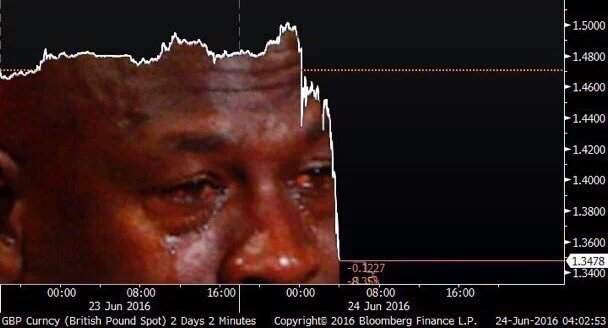 But what does this mean for the markets going forward.  That 2100 level for the S&P500 has been a tough nut to crack.  Each advance up to it has led to an eventual sharp pull back.  But each of these pull backs were bought.
If you look at todays action, it looks eerily similar to the candle we saw at the end of the August collapse.  There is no telling with 100% certainty if the action today will resolve with much higher prices down the road... but the precedent has been set.  This could turn out to be like all the other named sell-offs we've seen since the lows in March 2009, a great buy the dip opportunity.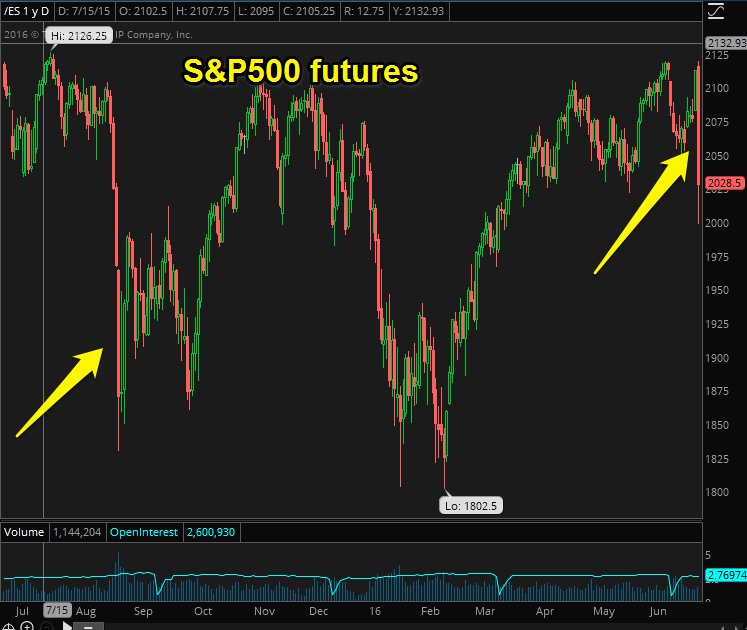 And yeah... put a few low ball bids on some names this morning.  You never know if one of the robots are going to run out of bids and hit you at $1 for a $60 stock.
See you in the chatroom  - Have a great trading day and a wonderful weekend.