Late in 2014 we were in much the same predicament with stock prices near where they are today.
Crude and Unusual Punishment (2014)
One thing I got right about 2015 is the continued sell-off for crude and commodities.
For the most part 2015 is shaping up to be a year to forget.  Like much of the action we've seem though out the year where prices end the session right where they started it, despite some massive intra-day action, don't be surprised to see 2015 end the year exactly where it started it.
Yet the Crude oil plunge continues... and last years Crude and Unusual Punishment is now more Crude... Cruder.... perhaps next year will be the crudest....
As we head into years end watch this support line for Crude oil.  The previous four tests of it has triggered a sharp rally in crude oil prices.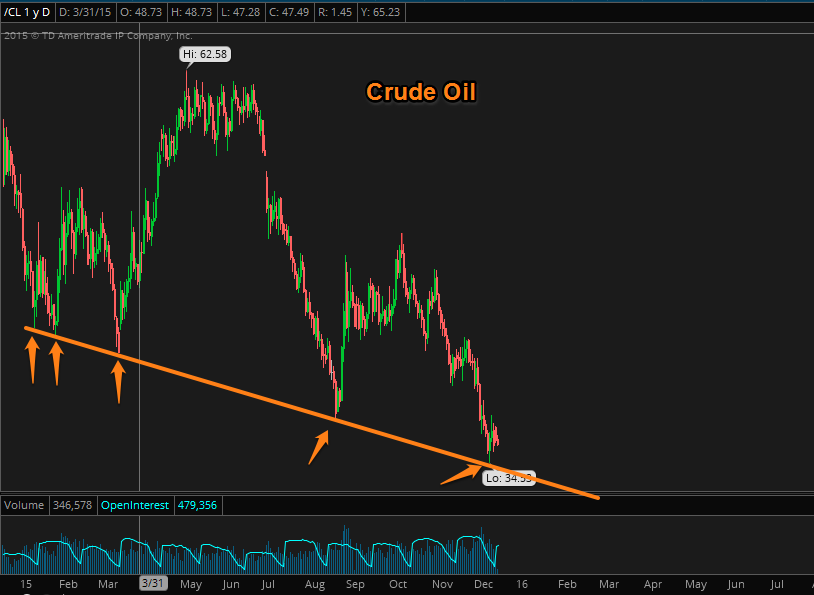 A bounce here would also take $XLE higher as well as many of the beaten down oil dependent names.
Longer term the picture remains murky and thick with prices below long term support.