In less than 30 minutes the FED is going to raise interest rates about as much as a couch potato raises his thumb to change the channel.   Its more of a ceremonial move.  A "Hey look! See we can raise rates!"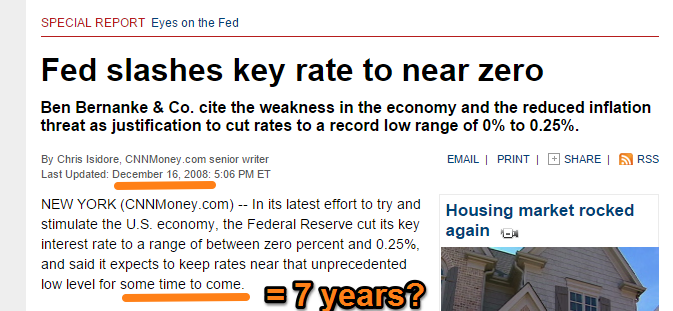 It was 7 years ago to the day when Ben and the FED announced ZIRP - or zero percent interest rate policy.
What happens after a hike?  From BI: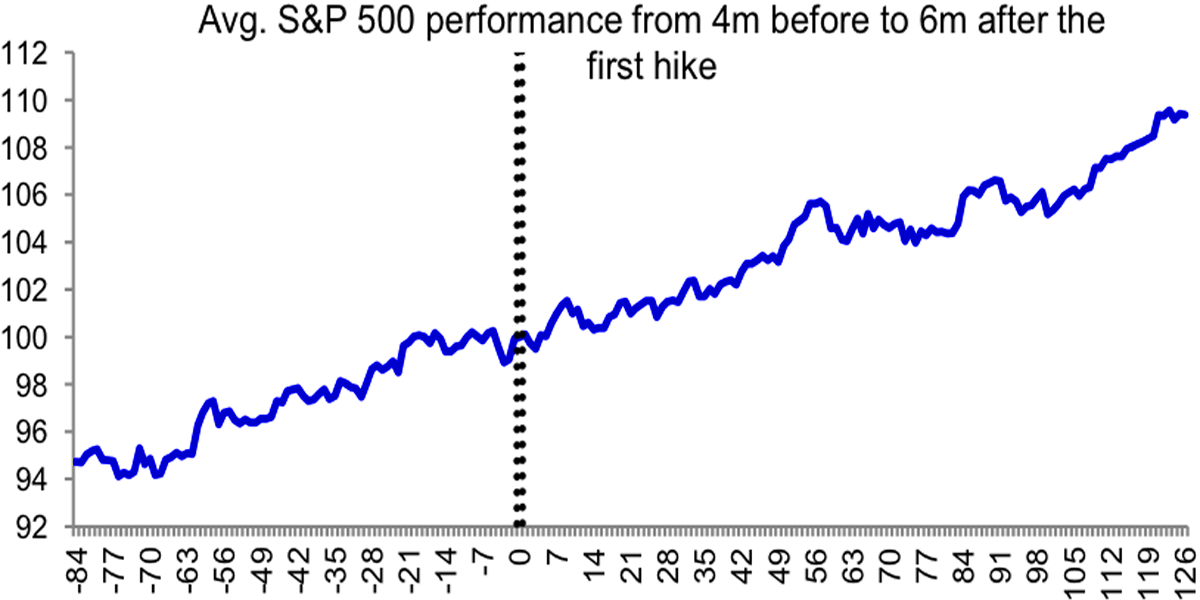 What kind of hike will it be?  From CNBC: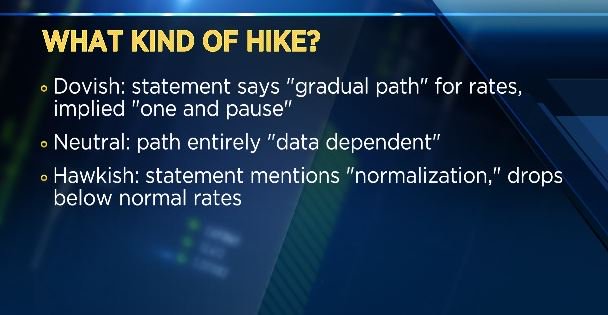 The market loves the end of December.  Hike or no hike the writing very well already be on the wall: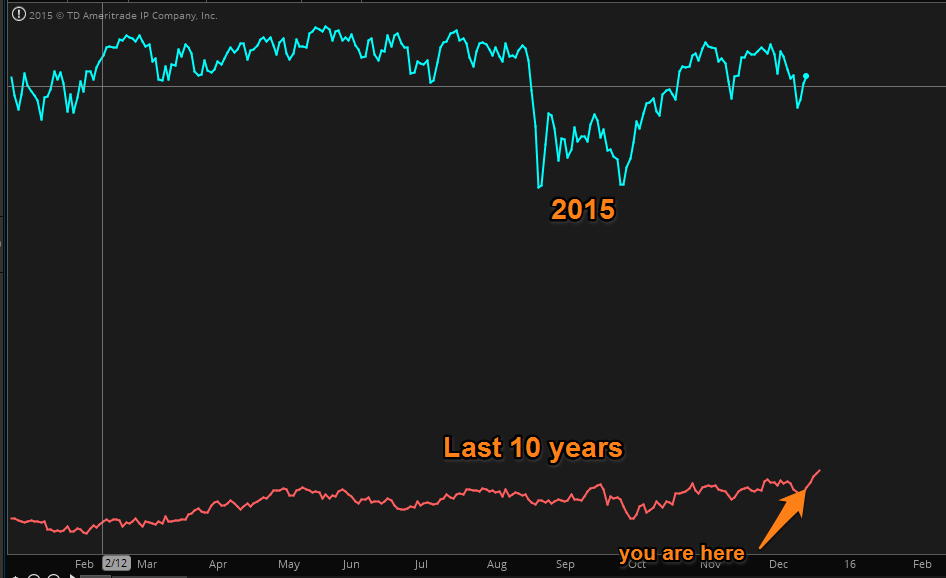 The market should react accordingly.   Spikes up, big red candles lower, and then prices should settle up.  Also Yellen squeeks at 2:30pm.