The W pattern has done it again.  The similar price action from last summer and early fall are playing out all over again in 2016.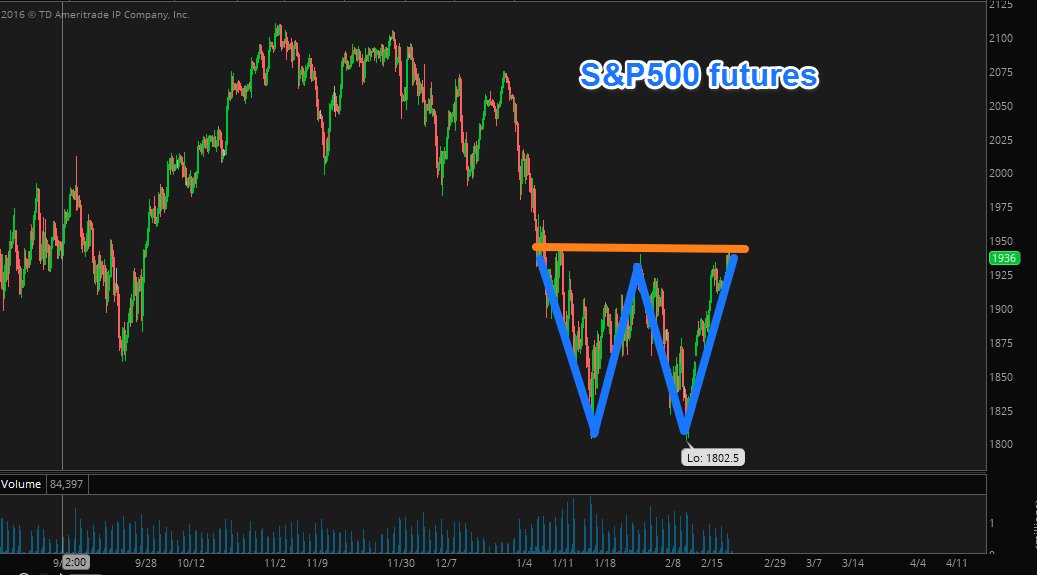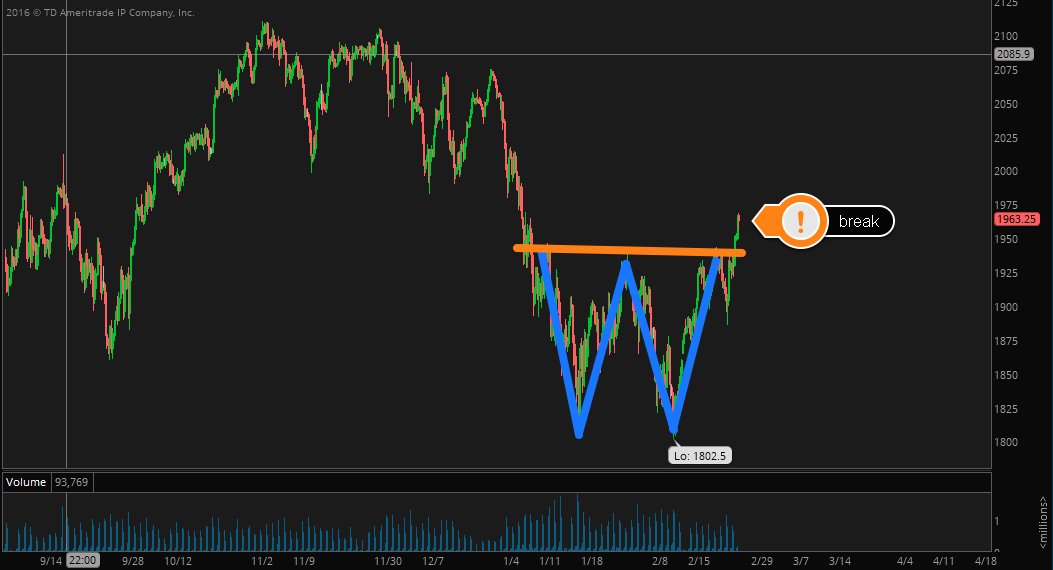 S&P500 futures are ripping higher this morning, on the heels of a strong rally yesterday, and a massive price reversal on Wednesday.
I noted earlier this week that 1900 would be the line in the sand for S&P500 futures: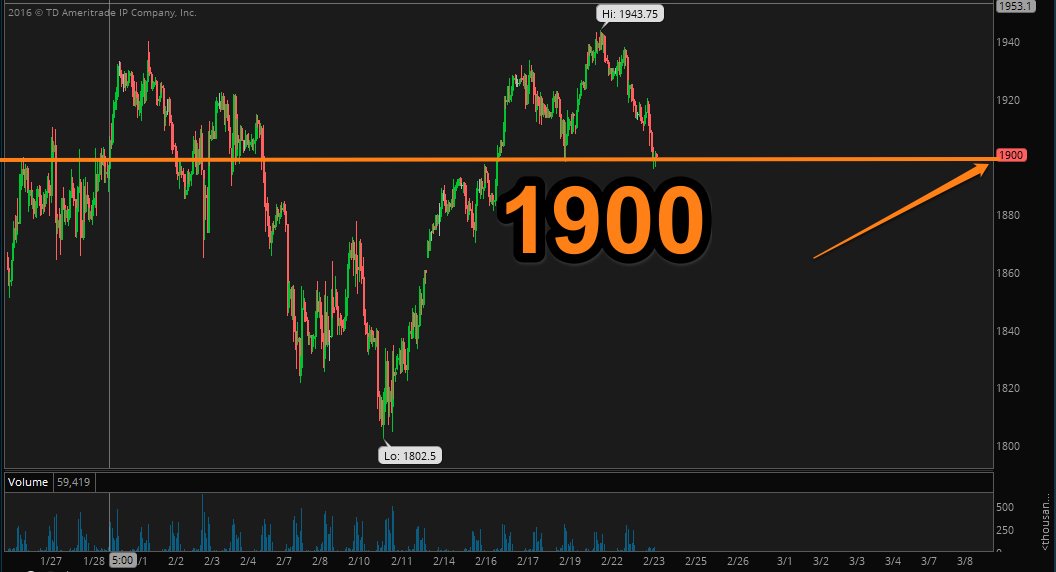 It has been a tremendous move off 1900.  How much higher can this market go?
I see two scenarios for this market, both of which are dependent on the short term price action.  If the market can't get back into the longer term channel, the bears will take back control of this market.
However a break above means the bulls will take this market up to another lower high which will be another great opportunity to short the market.
It is never as cut and dry as two distnct moves.  But my medium term bias for the market will be determined by where the S&P 500 rests in the short term.  Under resistance or does it break through?
See you in the chat room.  TGIF.