Tuesday Morning Reads
Reads
Futures:
Open Interest Changes:
premium:
SeekingAlpha
Get ready for the second quarter earnings season, which formally kicks off today as JPMorgan (
JPM
) and Goldman Sachs (
GS
) release results. Other major financial institutions will also report this week, including Bank of America (
BAC
), Citigroup (
C
) and Wells Fargo (
WFC
) on Wednesday and Morgan Stanley (
MS
) on Thursday. The banking industry is likely to unveil some blowout results, with S&P 500 financial sector earnings doubling year over year, though much of that growth will be measured against a time when much of the economy was brought to a pandemic standstill.
Bigger picture: Big banks recently announced they will boost their dividend payouts after the Fed gave the lenders a thumbs-up on their most recent round of stress tests. "Many of the key components and fundamentals are lining up in the bank's favor," said Michael Bapis, managing director of Vios Advisors at Rockefeller Capital. "On the top six banks, the deposits are up roughly 30% since the start of 2020, you're seeing the dividend yields up roughly 40% on the banks, and they're very well capitalized."
Some are exercising more caution. While bank earnings are expected to double this quarter, lackluster trading revenue in Q2 could weigh on performance, as well as large amounts "credit loss provisions" and cash stockpiling (seen at JPMorgan) needed to stave off inflation. "High expectations for earnings and each company's forward guidance will push markets higher or disappointment may create a small pullback in equity markets," added Jeff Kilburg, chief investment officer at Sanctuary Wealth. "Eyes will be on the major banks to set the tone for the next few weeks of earnings."
On the economic calendar: The latest figures on inflation will be reported today as the U.S. Bureau of Labor Statistics publishes its Consumer Price Index for June. The data is likely to be driven by reopening categories, with another whopping 4.9% print for June (after a 5% gain Y/Y in May). It will also be the first CPI since Fed minutes showed some concern among policymakers over rising prices, with "a substantial majority" of FOMC officials seeing inflation risks "tilted to the upside."
As a labor shortage takes hold in the U.S., many industries that have been hit the hardest are offering perks to lure back workers. Restaurants, bars and hotels created 89K new openings in May before hiring 340K workers in June, but leisure and hospitality was also one of the only sectors where resignations continued to accelerate. Scores of Americans who lost their jobs have yet to even begin looking around, or take offers, with job openings remaining at a record high of 9.2M in May.
Will it work? McDonald's (NYSE:MCD) franchises, which own 95% of the chain's 13,450 U.S. restaurants, are adding emergency childcare and other benefits like wages increases, paid time off and tuition costs to draw enough staff. The initiative could also help improve the Golden Arches' image as an employer. It follows discussions throughout the year on an employee program surrounding training and workplace flexibility, which individual restaurants are now adopting.
McDonald's is closely followed in the industry for its moves on pay as it's one of the largest private employers in the country with over 800K restaurant workers. Back in May, the company said it would increase pay in its corporate-owned restaurants to $11 to $17 an hour to stay competitive. It also expects average hourly wages to be $15 by 2024 and will make a multimillion-dollar investment into the recent efforts of its franchisees.
It's not alone: Chipotle (NYSE:CMG) announced last month it would boost starting pay to an average of $15 an hour, while Shake Shack (NYSE:SHAK) raised hourly wages at more than half of their U.S. restaurants this year. Papa John's (NASDAQ:PZZA) and P.F. Chang's have also boosted incentives. In a sign of the times, workers this weekend at a Burger King (NYSE:QSR) in Lincoln, Nebraska, put a message on the outdoor letter board that read, "WE ALL QUIT - SORRY FOR THE INCONVENIENCE."
Sponsored by Northern Trust
Should you realize capital gains now?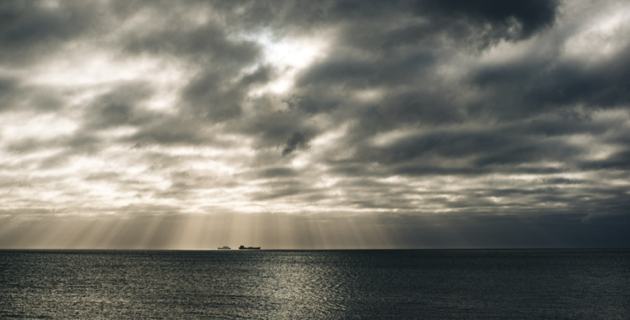 The prospect of higher tax rates has investors rightfully concerned about their bottom line. Learn how to address unrealized gains in your portfolio and implement other tax-efficient investing strategies. Learn more.
Supply chain shortages, coupled with a swift economic recovery, saw prices of many items soar during the pandemic. One of the most notable increases was for lumber, which is a significant material for many industries including homebuilding. While the historic run has come to an end, it still could take a while for prices to go back to their pre-pandemic levels.
Update: Lumber futures (LB1:COM) surrendered all of their astronomical 2021 gains on Monday, settling down 5.6% to $712.90 per 1,000 board feet in Chicago. Supply and demand are behind the latest moves as homebuilders and DIYers started to pare back on projects due to prices, while sawmills upped their production levels for the same reason. In fact, new home construction and home improvement sales in May were 8.8% and 8.1% lower than their highs seen in March. At one point this year, lumber futures were even trading as high as $1,733.50 per 1,000 board feet, more than quadruple the level of a year earlier.
"We could be in for a few more weeks of declines. Mill production has ramped up as the labor related issues from COVID dissipate," said Dustin Jalbert, senior economist at Fastmarkets RISI. "There's a lot of inventory buildup at the mills that has to clear." Wood has even turned lower as wildfires rage and railcars are gridlocked in British Columbia, a major producing region.
Where do we go from here? Lumber futures have mostly in the $200-$400 per 1,000 board feet range before the pandemic, and each dip in the wholesale market could take weeks or months to be reflected in store aisles. Lumber prices are undergoing a "paradigm shift" and are in the process of determining a new and much higher average price level as a result, according to lumber trading strategist Greg Kuta of Westline Capital Strategies. Scott Reaves of Domain Timber Advisors even forecasts prices could stay above $500 per 1,000 board feet for the next 5-8 years due to robust homebuilding across the U.S. (8 comments)
"Oil markets are likely to remain volatile until there is clarity on OPEC+ production policy. And volatility does not help ensure orderly and secure energy transitions - nor is it in the interest of either producers or consumers," the IEA wrote in its latest monthly report. "While prices at these levels could increase the pace of electrification of the transport sector and help accelerate energy transitions, they could also put a drag on the economic recovery, particularly in emerging and developing countries."
Refresher: OPEC+ abandoned talks last week that would have boosted oil supply in monthly installments from August after the UAE rejected the plans, insisting its current baseline was too low. OPEC+ has not yet made progress in resolving the dispute, making the prospect of another policy meeting this week less likely. Meanwhile, the IEA still anticipates global oil demand to rise by 5.4M barrels per day this year and by another 3M barrels in 2022, largely unchanged from last month's forecast.
"Although bullish sentiment has been somewhat tempered recently, oil prices are still comfortably holding above $70/bbl," said Stephen Brennock, oil analyst at PVM Oil Associates. "Whether this remains so depends wholly on the next move by the OPEC+ alliance." Brent crude futures (CO1:COM) rose another 0.8% to $75.75/bbl overnight, while U.S. WTI futures (CL1:COM) were ahead by 0.8% to $74.67/bbl.
Go deeper: Tensions between the UAE and OPEC leader Saudi Arabia - which controls a third of the group's total crude reserves - are going beyond oil. Over the past decade, the Saudis and Emiratis have coordinated on a number of major initiatives, like countering the Arab Spring, boycotting Qatar and establishing a sales tax across the Gulf Cooperation Council. However, the UAE has been flexing its own geopolitical aspirations, including withdrawing support for the Saudi military alliance in Yemen and the signing of the Abraham Accords with Israel. The Saudis have meanwhile called for foreign companies to move their regional headquarters to Riyadh (from Dubai) or risk lucrative government contracts, and following the OPEC impasse, the Kingdom moved to restrict citizens' travel to the UAE.
Gene editing offers to change our world in many profound ways, though there are grave risks associated with the medical technology. An expert panel from the World Health Organization met yesterday to strongly oppose the genetic modifications in humans that will pass on to future generations. The committee was established in late 2018 after a Chinese scientist claimed he had performed gene editing in twin babies in an attempt to give them protection against HIV.
Quote: "No-one in their right mind should contemplate doing it because the techniques are simply not safe enough or efficient enough and we're not ready in terms of looking at all the ethical considerations," said the panelist, Robin Lovell-Badge of Britain's Francis Crick Institute.
Late last month, Intellia Therapeutics (NTLA) took the biotech world by storm after the company posted positive early-stage trial results for its gene-editing candidate NTLA-2001 in a rare disease called transthyretin amyloidosis. Researchers injected a CRISPR drug directly into candidates' bloodstream and the editing technology was able to nearly shut off production of the toxic protein generated by their livers. With results indicating the efficacy and safety of in-vivo CRISPR genome editing for the first time in humans, companies relying on gene-editing technology surged in the following days.
Outlook: The expert panel from the WHO is also calling for a generous distribution of gene editing technologies to enable the poorer countries to benefit from the medical field that recently gained worldwide attention. It's also backing efforts to develop global standards on gene-editing, the establishment of an international registry of experiments and a way for whistleblowers to report their concerns. (11 comments)