Stock futures are sharply higher having reclaimed all of yesterdays post-opening bell losses.  The Sunday Night and early Monday morning losses still have yet to be recovered.
We still have the Sunday night and early Monday morning losses yet to be recovered.  Perhaps today will provide the gap and run to achieve just that?  Right now we sit right at short term resistance.  A constructive day for the bulls today would be to break and hold above it.  Otherwise this bounce will just be another higher price to sell from.
A strong rally today could turn the momentum on Tech.
Which could see $QQQ rally 2-3% in the short term to let off some over sold steam.
Small caps were down almost 4% yesterday before hitting bottom right at strong support.  This could put a floor under $IWM for at least the short term.
and finally the VIX.
It was down almost 10% throughout yesterdays session despite the nasty selling pressure.  Fear was abating.  And perhaps this was the best sign that the market has found at least a short to medium term bottom.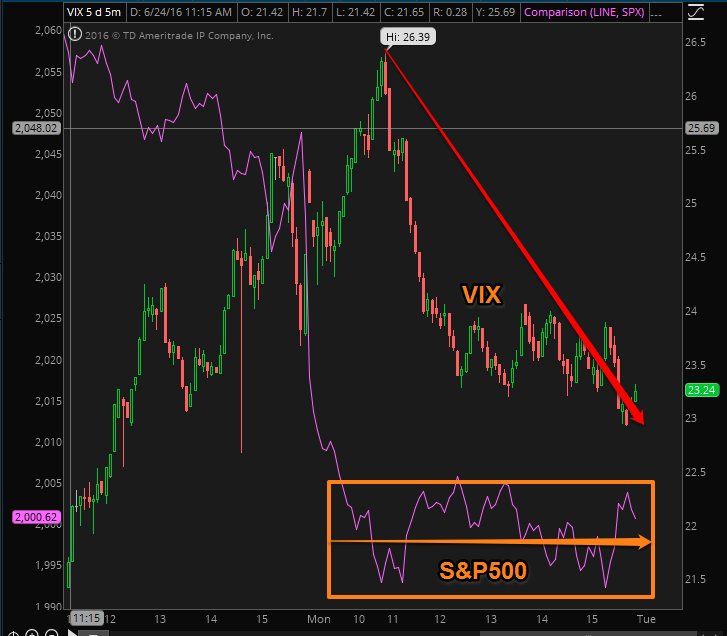 The open is near.
Just one last thing.  Financials.  This market will not have a sustained rally or recovery without them.  Keep a close eye on them in today's session as well.