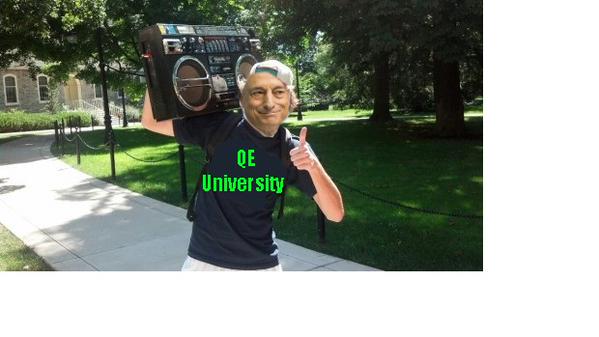 Draghi is talking up the markets this morning, following the first big red candle of the month.
For the first time in many moons yesterday the market closed at session lows.  It was not an easy downside move.  There were plenty of spikes to keep participants guessing.  I covered this is yesterdays recap:
Earnings Breakdown $GOOGL $AMZN and more
What will today bring?  How about the rest of the month?  The rest of the year?
Let's look at a few charts.... shall we?
The S&P500 ETF  $SPY closed yesterday at the lows of the session.
S&P500 futures have bounced overnight and into the morning, but are fading as we near the opening bell.
Yesterday was the first big red candle of the month.  Also keep in mind that the market has a habit of pulling back the last few weeks of each month.
Currently DRAGHI is speaking his magic and futures are spiking.  But so is the US Dollar, which I don't think is bullish.  We will find out what the market thinks later today.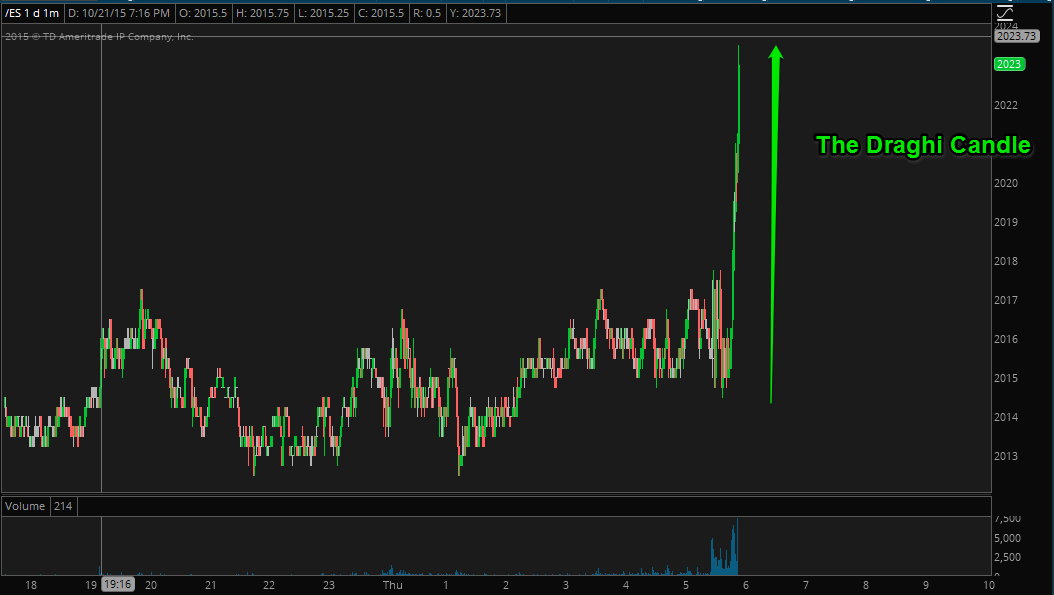 The US Dollar looks poised for a break back into triple digits
Finally we have more earnings tonight.
Yesterday we had $AXP earnings which I bought puts for and sure enough after the bell it fell like a stone.  $CAT is another put trade that looks to be working out.
How about $GOOGL and $AMZN?
There breakdowns for those and more are up on the blog.
Here are is an earnings cheat sheet from  http://www.stocktwits.com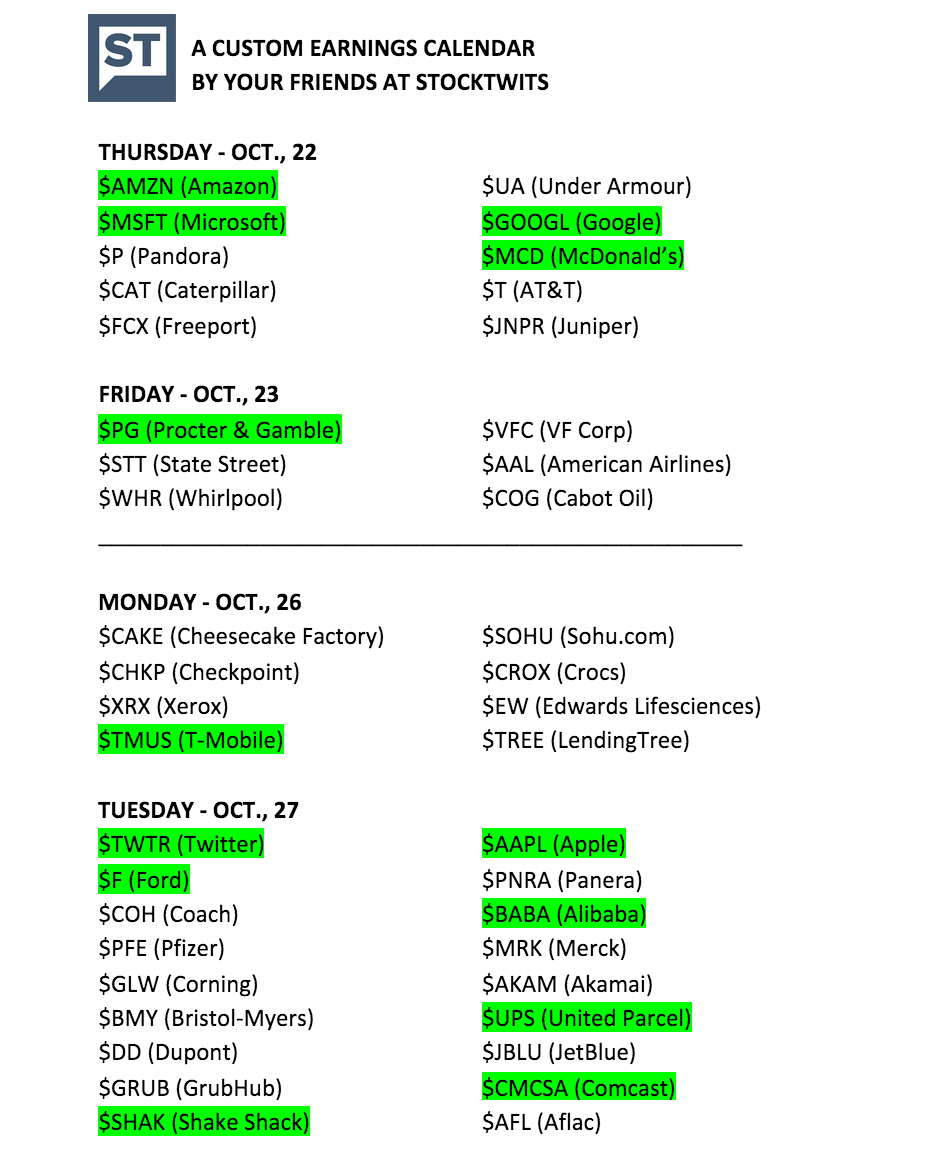 A few trade ideas for today:
Bullish Equities
| Symbol | Exchange | Company Name | Opportunity Type | Classic Pattern | Close at Event | Target Price Range |
| --- | --- | --- | --- | --- | --- | --- |
| CRUS | NASDAQ | Cirrus Logic Inc | Intermediate-Term Bullish | Bottom Triangle | $32.89 | $37.00 - $38.50 |
| KNX | NYSE | Knight Transportation Inc | Intermediate-Term Bullish | Double Bottom | $25.84 | $27.50 - $27.90 |
| ACOR | NASDAQ | Acorda Therapeutics Inc | Short-Term Bullish | Pennant (Bullish) | $31.71 | $37.50 - $38.75 |
| IEX | NYSE | IDEX Corp | Short-Term Bullish | Flag (Bullish) | $74.79 | $83.00 - $86.00 |
| SMP | NYSE | Standard Motor Products Inc | Intermediate-Term Bullish | Diamond Bottom | $36.85 | $43.00 - $44.25 |
Bearish Equities