Stocks started the week off with a 1%+ decline, but  pared some of those losses as the day progressed.   After the close, stock futures resumed their decline falling over 2% before seeing a very small bounce this morning.
Curiously enough the excuse you are going to hear for this collapse is China.
Yet the China data release was hours away while  S&P500 could be found already plunging some 1.5% lower.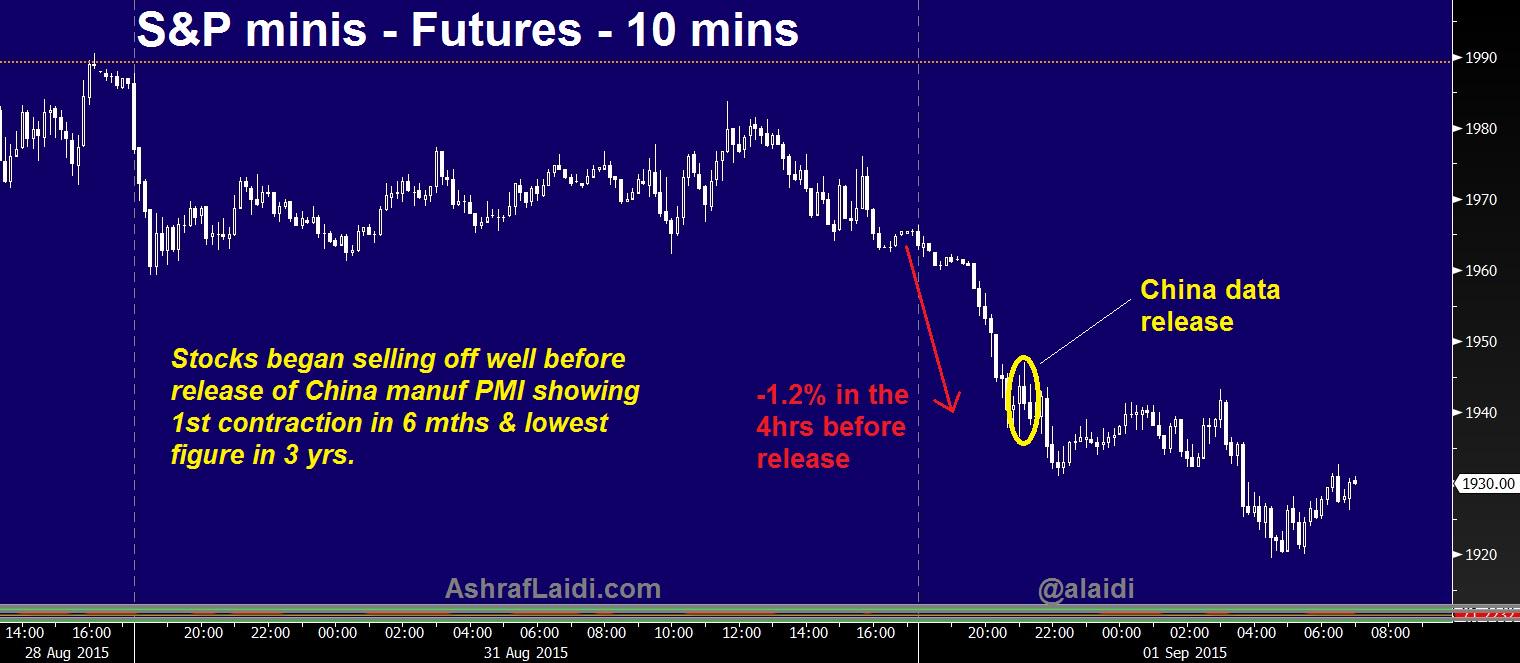 The questions now:
Are stocks going to retrace 50% of last weeks price recovery?
Are stocks going to pull back to last weeks crash lows for a double bottom?
Or are stocks setting up for an even sharper decline under last weeks prices?
U.S. stock index futures pointed to a sharply lower open on Tuesday, with Dow futures down in excess of 380 points at one point, following some weaker than expected Chinese data.
Two sets of key Chinese data disappointed traders on Tuesday. The official manufacturing purchasing managers' index (PMI) edged down to 49.7 in August from 50 in July, while the final Caixin/Markit manufacturing PMI came in at 47.3 in August, the lowest reading since March 2009.