Quick Morning Perspective
Small caps continue to be the canary in the bird food store, eating its way to record highs.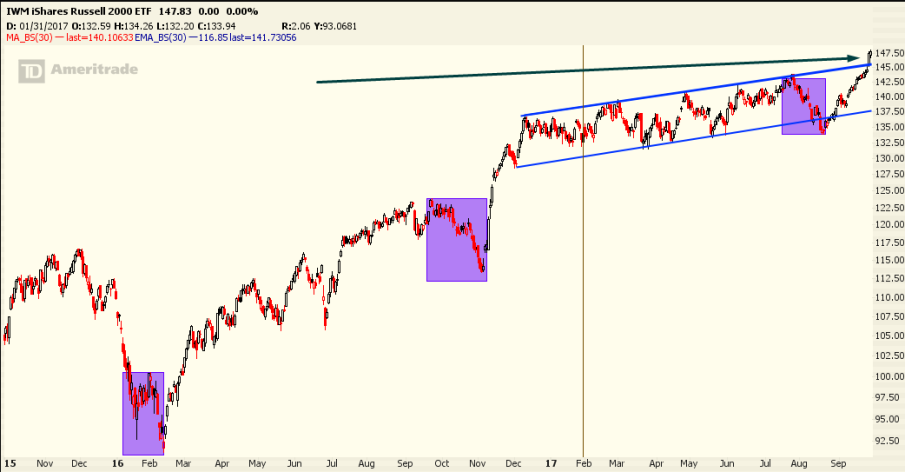 Following has been the S&P500 and the Dow.   Lagging has been tech.   As this market continues to head unabated to the upside, we could see some rotation for a tech rally over the next few sessions.
Some beaten down names ready for a push to new record high remain $GOOGL and $AMZN.   $AAPL, once it shakes the negative headlines over its most recent IPhone, should have a nice set-up over the coming months.  But I think heading into next week, and the last quarter of the year $AMZN and $GOOGL will race back over $1,000.
$AMZN this weeks support is the line in the sand  ~$930
and $GOOGL
I remain in calls today and will look for $1,000 calls for next week in both names.
and of course NVDA.
I think NVDA is ready for that next leg over $200 in the coming weeks.