Well that was quick.   Can the Italians get at least the same respect as the people in the U.K?   The Brexit collapse lasted almost two trading sessions.  Here we are just one day after Italy filed for Chapter 11, and the markets are already recovering their losses.  One day?  That's it?  Of course we knew it was going to be a fugazi.
I mean.... really... if Italy was going to exit the Euro, wouldn't they have at least secured the web rights for the event?
Just like the great Greek Drama, the Italian one will continue to pop its head in from time to time, offering another excuse as to why markets pulled back on a particular day.
As I stated yesterday, each of these fear induced pull backs always look and feel worse while you are in the heart of it.  "This is it!"   " The top is in!"    ... and we know it usually ends.  With the market at record highs.  Which is exactly what small caps did today.   Record highs.  A breakout.
The Italian Caper brought prices down to support.  $IWM, $SPY came right down yesterday to key levels.  Today they sprang back up.  The Nasdaq rallied, but still needs a bit more of a push to negate a long awaited bearish set-up.
Real quick some charts and then some Cheesecake.
$SPY -  the wedge support was like a razor thin slice of prosciutto it had to taste after the Eataly headlines, now back in that cannoli flag looking for delicious creme and dusting of imported powdered sugar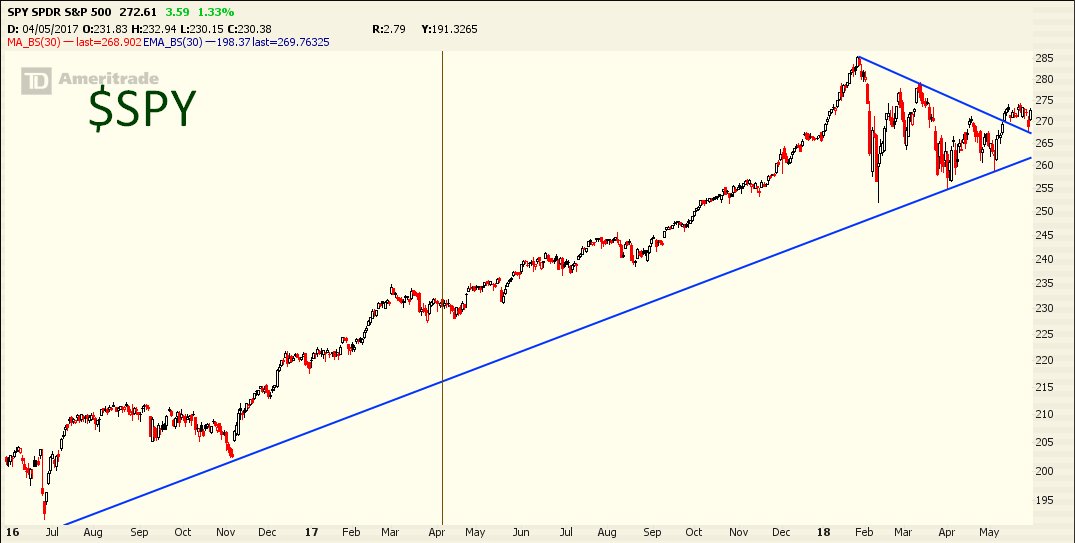 $QQQ first close over $170 since March, after previously being rejected numerous times heading into today's session - another possible topping formation bites the dust?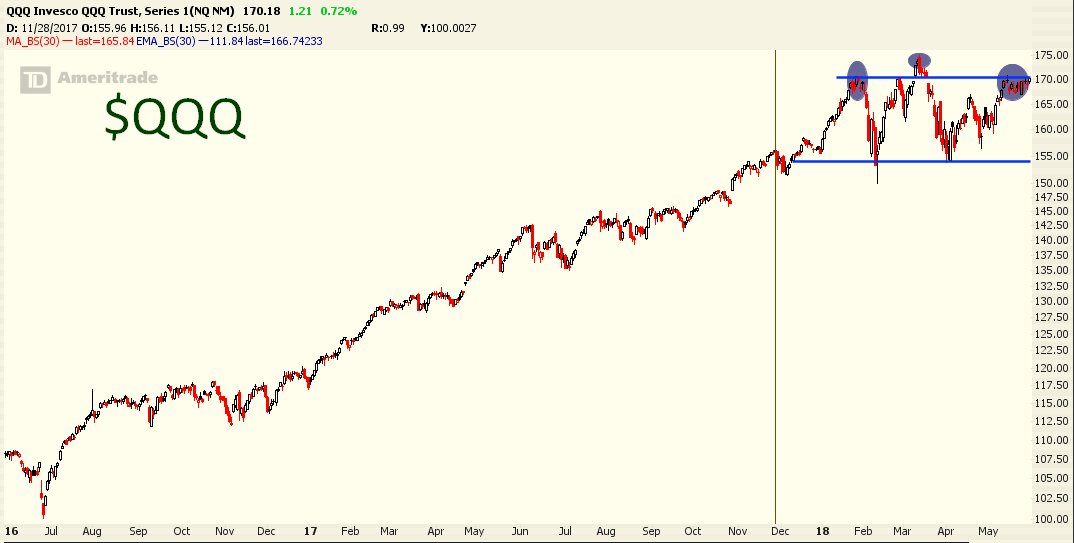 $IWM test of support yesterday, breakout today - strong looking chart with $170 likely coming into the summer
and that VIX?  It's back under 15.  Also $VXX met former short term support and gave it up today.
The concern from my perspective, is more chop.  $SPY is back in that 2+ week channel,
and $QQQ is up at a point of previous rejection.
Both can be resolved with more upside the next few sessions.