It was the day before the FED and all was well.  Not a rate hike was found stirring before the opening bell.  Assets traded with nary a care, in hopes that Saint Yellen would stomp out the last bear.  And I heard her exclaim as she flew into the sky, higher asset prices for all and for the S&P500 a new high.
No rate hike for you.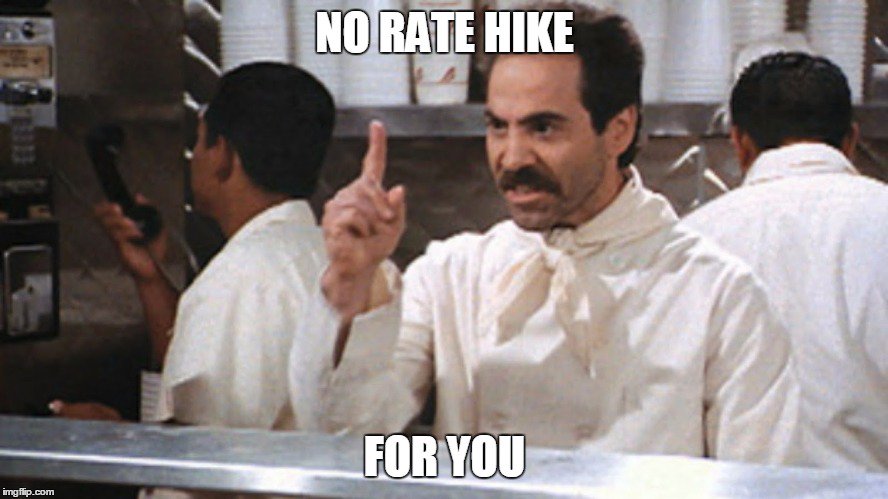 The recent trading action continues to  chop around in anticipation of tomorrows FED announcement.
Yesterday the S&P500 came back to close where it ended its previous session.  Basically a flat session.
Heading into tomorrow the market is trading in the middle of the recent highs and lows.  Once again I think the VIX will give us a goo indication of where the market heads.  And it continues to point to upside.
A few trades Iam looking at this week:
I continue to like $LULU for upside via the $67 calls.
$HD is  stock I think will trade higher as long as support holds.  I am looking to re-enter a Call position today.
$GPRO is setting up nicely on a break of resistance.  I will wait for it, but this rally could continue for $GPRO sending the stock possibly back over the $20 figure.
See you in the chat room.