American Express Reports earnings after the bell.  It's a stock Goldman Sachs said to sell when it was trading for $10 at the peak of the financial crisis, and at the start of the year said to buy when it was at record highs over $90 a share.
It sits at $76 now and continues to melt lower.  Support likes at just under $70 a share.  I think a move lower post earnings is the more likely scenario.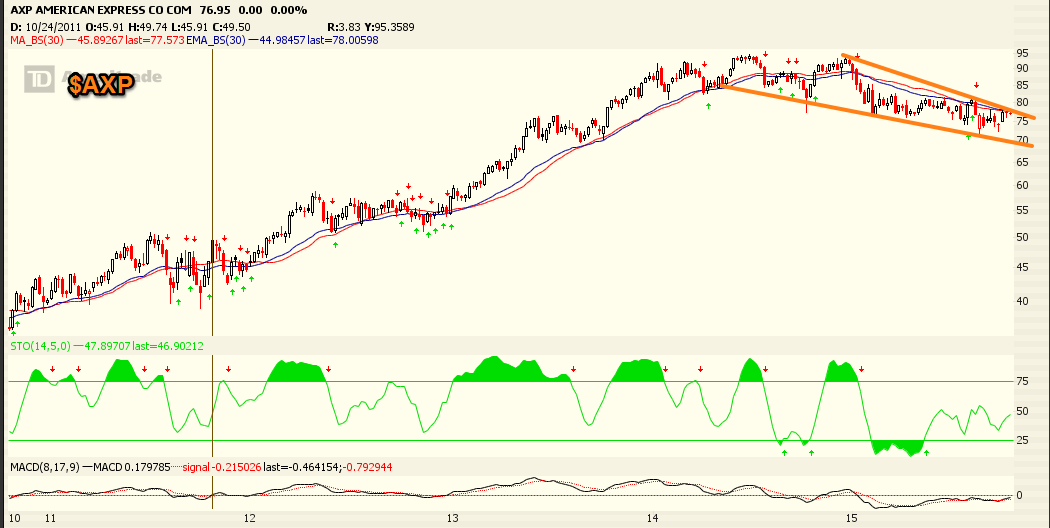 I also am looking to trade $CAT heading into tomorrows earnings report:
$DIS continues to reverse its pull back under $100.  Indicators are starting to turn up, and from a chart perspective the stock looks poised to retake much of its previous losses.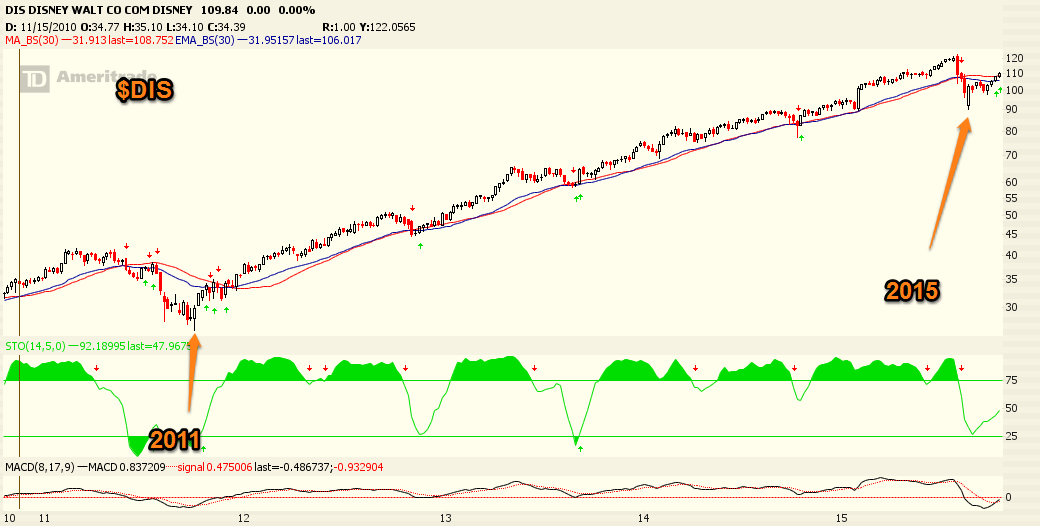 $JPM pulled back post earnings, but the chart still looks rather bullish for a move back into the mid-upper $60's.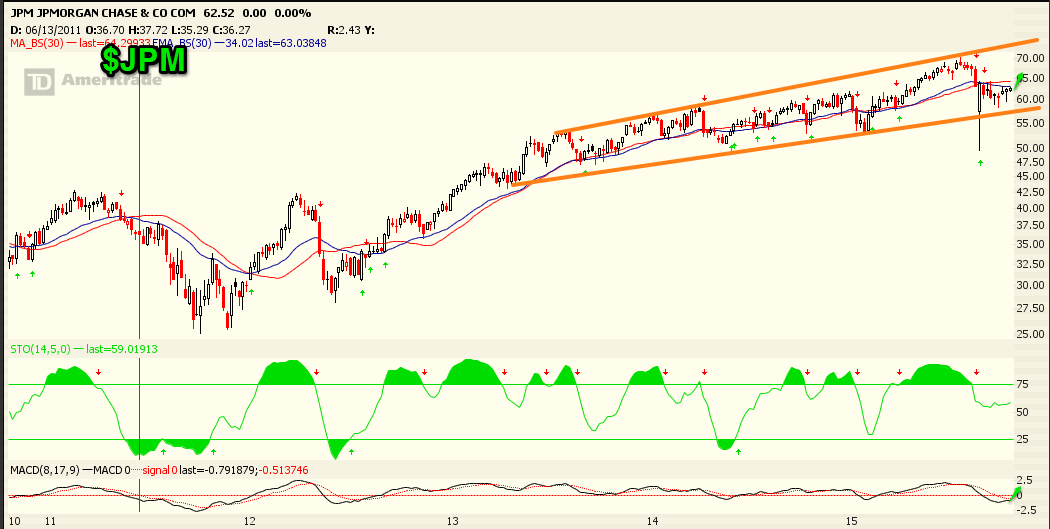 Here are some chart set-ups
Bullish Equities

Bearish Equities
About Classic Price Patterns
Classic price chart patterns are recognized by price swings that form distinctive patterns on the equity's price chart. The names of classic patterns often reflect the shape of the formation such as the Double Bottom, Head and Shoulders Top, Ascending Triangle and so on. Accepted principles of technical analysis indicate that classic patterns may provide insight into the outlook for the equity's price: bullish or bearish. The duration of the pattern signifies the time horizon for the anticipated price move: the longer the pattern, the longer the time horizon to reach the potential target price.
and last but not least:
The $SPY continues to make strides in negating a very bearish scenario.  What looked like a bear flag, and a long term head and shoulders top has morphed into a 2011'esque bottom.  If this plays record stock prices have to be brought back into the discussion.  But we are still a long way from that.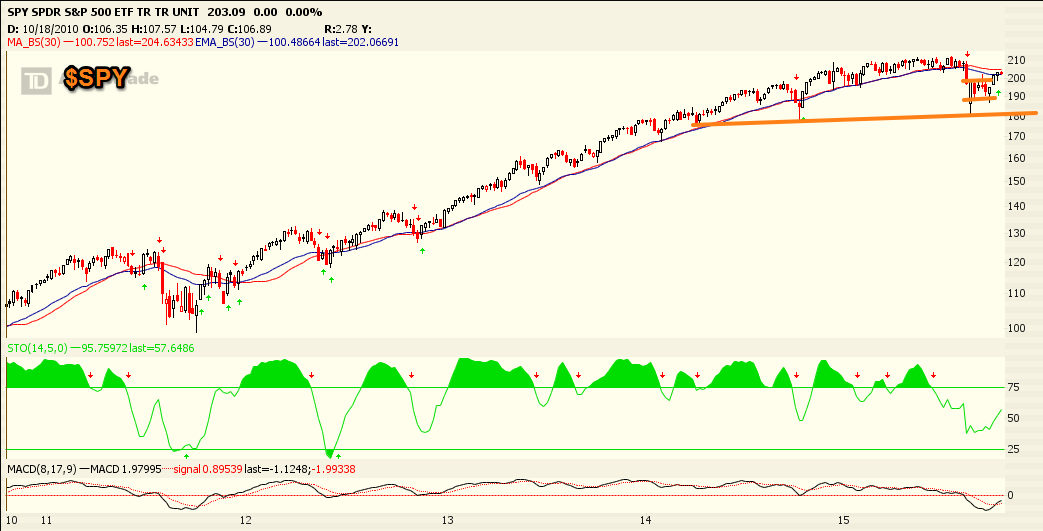 Here are my thoughts in last nights video.  I am still bearish on the market in the short to medium term,  despite what the price action has been saying the last few weeks.  Also keep in mind the last half of the month has seen the market pull back the majority of the time in 2015.
and here is the earnings breakdown for many of the stocks reporting this week including $GOOGL $AMZN and $CAT