In my previous market updates I noted the large price swings inside of a market that was went no where the last two weeks.
This morning it is Friday once again, and the prospects of breaking out of the multi week range have increased dramatically.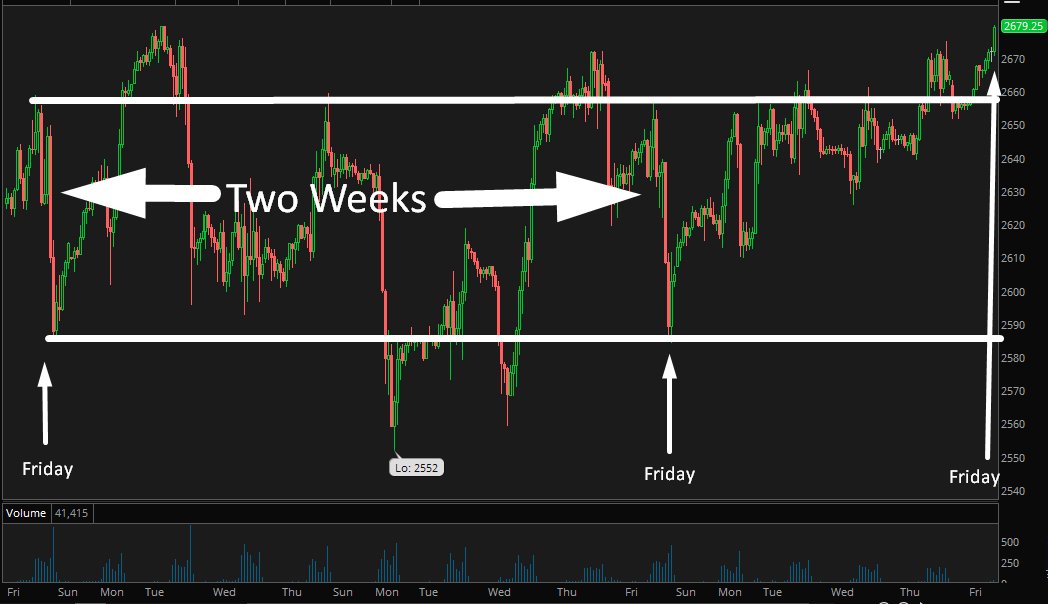 The VIX, $VXX, and monentum shifts I talked about previously have all been a pre-cursor to this move.
Seemingly the only thing keeping this market from breaking higher has been the endless headlines.  And despite looming military strikes in Syria that will put a strain on relations with Russia, the market seems intent on starting to ignore the noise.
Earnings season is upon us.  Soaring before the bell is  NFLX with analysts clamoring to upgrade the stock before it reports next week.  As I outlined heading into the week I will be watching earnings reactions this season.
I agree with this tweet, it is a different set-up this time around:
Been saying all week about the setup into this earnings season is different - stocks have typically run up into the reporting period and estimates usually slide to become easier to beat.

This quarter it's the reverse, as @lindseycbell details here. pic.twitter.com/Xo1fit4RwO

— Michael Santoli (@michaelsantoli) April 12, 2018
Regardless I think the move today, should it hold, sets the market up for a nice short to medium term rally with the action heading to $170 on $QQQ  $160 on $IWM and $278-$280 on $SPY.
From there it is going to get terribly interesting.  It's WAY too early, but we could be looking at the biggest head and shoulders set-up since the dawn of man.  Until then, watch the sentiment change from scared straight, to frighteningly bullish.
See you in the chat room and have a great Friday.