$STZ plummeted yesterday on the heels of an earnings report that missed expectations.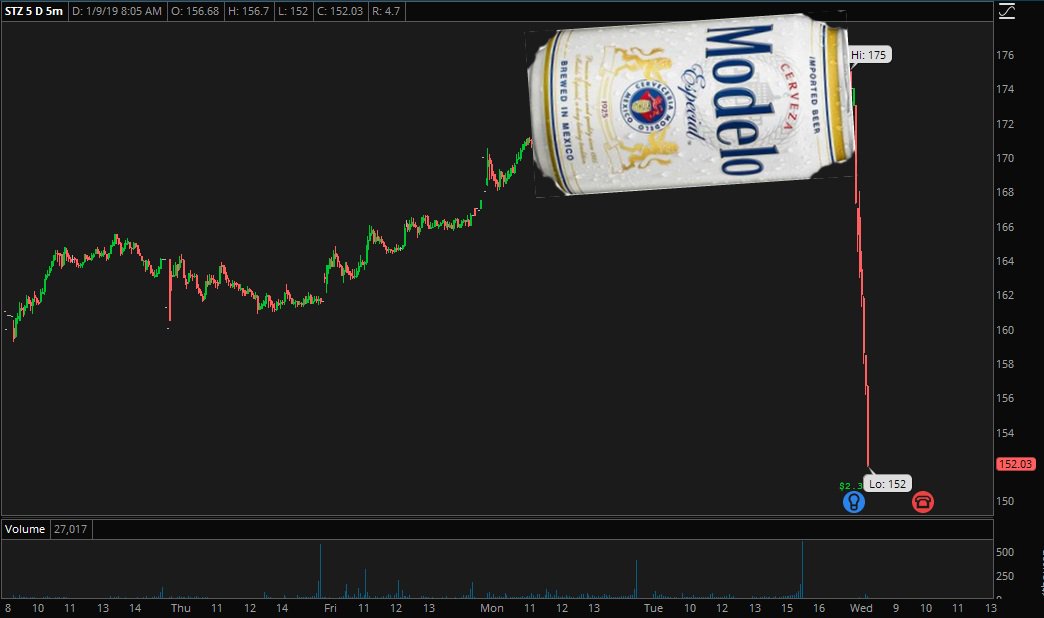 $STZ had a strong move higher after reporting earnings in October.   And yet, despite the strong October earnings report, $STZ, like much of the market, had a sharp correction into the end of the year.
Was that pull back warranted by $STZ?  Yesterdays earnings report confirmed the price action. So the answer is yes.  Price action led the earnings miss.
Which brings up an even bigger question?  Was the entire pull back from October warranted, and will the next earnings season not only confirm the recent decline, but lead to more losses?
Lets not use $STZ as the lone example, however  recent news out of $AAPL was even more troubling.   Demand is in decline.  This morning retail is getting clobbered on the release of holiday sales numbers.
$M Macys is leading the way down over 15%.
With a FED perhaps ready to take their foot off the brakes... will that be enough to turn this market around?
Once again the price action will do the talking.  While many blame the FED and the PPT for the recent 10% recovery off the Christmas eve lows, perhaps this earnings season will mark a refresh, and a foundation for new record highs.  Or perhaps, just maybe, that long awaited top is in.....
Either way the price action will continue to lead the way
S&P500 futures 2600 remains a big level over the short to medium term.
With earnings season kicking off next week, I think we will see a lot more confirmation of the recent correction, however I am more curious to see  what guidance will look like.
Have a great day!  See you at http://www.optiommilliomaires.com !
.