$SPY reclaimed $190 into the closing bell today. After the bell S&P500 futures are falling, much like they were falling last night. $SPY was in the low $186's early this morning.  The first few weeks of 2016 have brought chaotic price action to the market.  The VIX has been soaring, crude oil tumbling, financials plunging.  But today had a different feel to it.
Prices hung tough.  The sell the rip crowd of weeks past have exited the picture... at least for now.  2016 could be another 2008.  Prices could collapse another 20%+ from here.  But even the nastiest of bear markets have some wonderful counter trend rallies.
For the first time in 2016 the market gave a buy signal.  It was the same signal that said to sell at the start of 2016.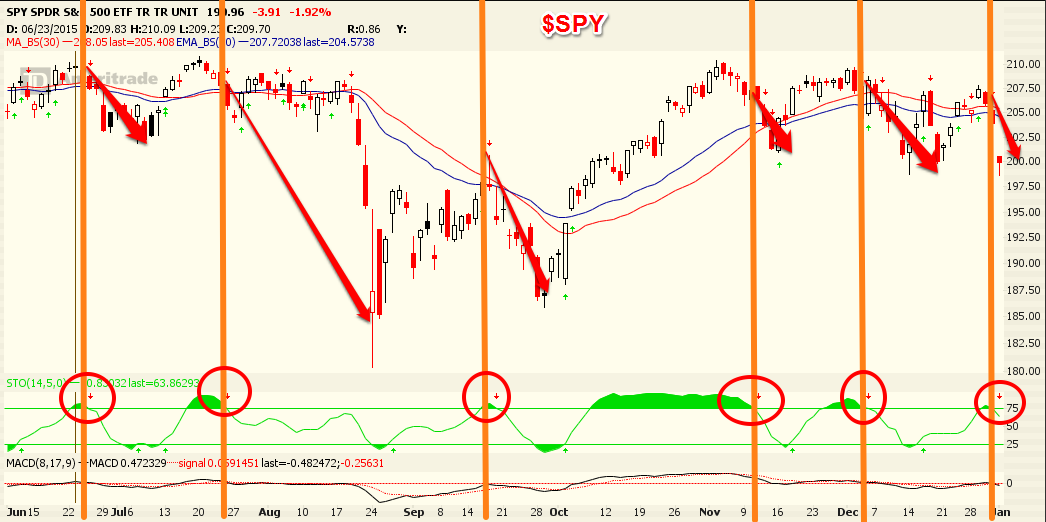 It's now saying buy.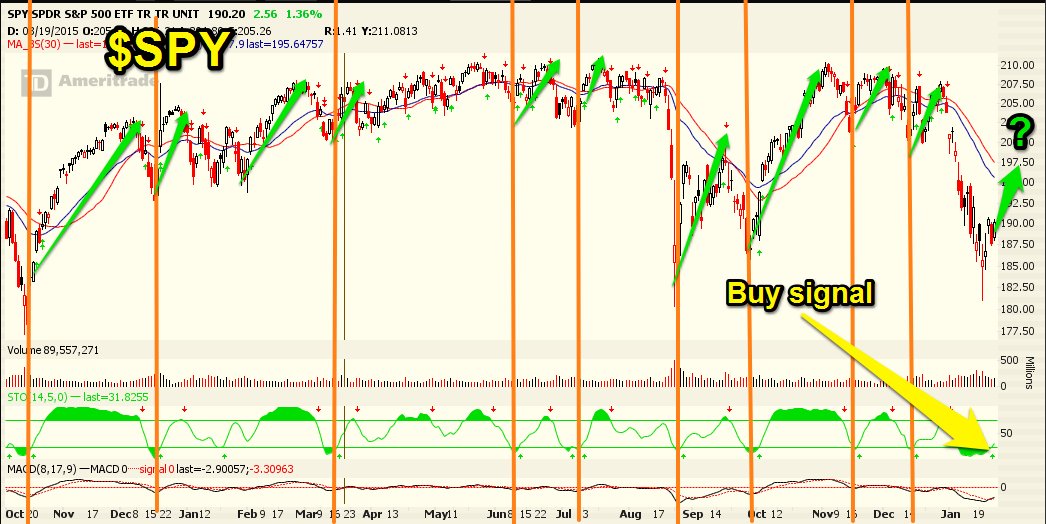 Financials are at support.
I covered a lot of these support and key levels in this evenings market video:
Tuesday Evening Market Video – Covering $SPY $AAPL $IWM $QQQ $AMZN
These $SPY buy and sell signals have worked great in the past at pointing out short-to medium term trend changes.  We may have seen the bottom for the market.... for now.  Longer term, the cracks have already formed.  And the foundation this stock market rests upon has more cracks in it than ever before.
See you in the chat room tomorrow morning.