At 12:20pm this afternoon someone lit up the out of the money call options on $XLNX set to expire after tomorrows closing bell.
Above is the early afternoon option action for $XLNX with the $48.50 weekly's carrying the brunt of the volume.
These option were almost $2 out of the money when the buying frenzy erupted.    Nearly bidless a half an hour later the bid was up almost 10 fold.
Over $200k of action has taken place on an option set to expire tomorrow at zero.    $XLNX hasn't traded above $48.50 in months.  Yet someone was willing to bet over $170k that its going to move over $48.50 by tomorrow.  That is quite a bet.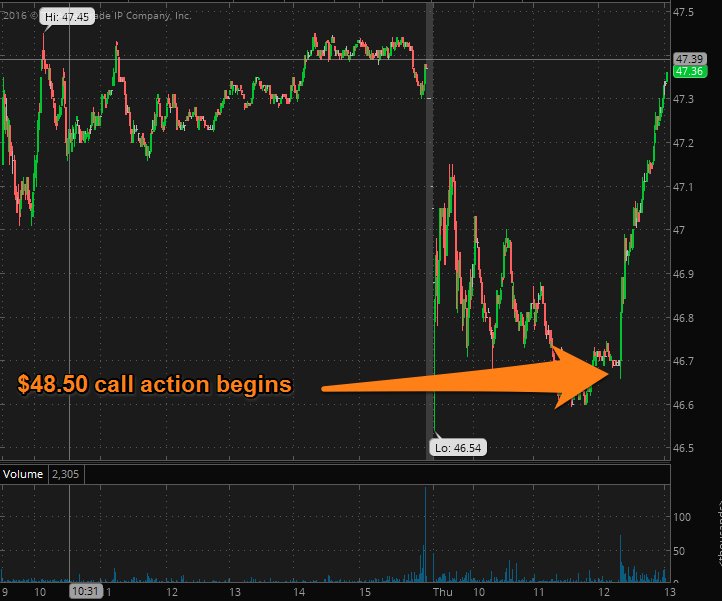 A buyout perhaps?  Or just someone 'in the know'?
By the close tomorrow we'll know a lot more.  Either way those buying on the initial rampage are sitting on 150% gains with possibly more looming on the horizon.
The om option data feed had the trade up moments after it touched down.
Clearly this is something to watch into tomorrows session.