Stock futures are falling yet again as the market continues its move lower out of 'the wedge'
On Tuesday the wedge finally broke setting up the market for a move lower.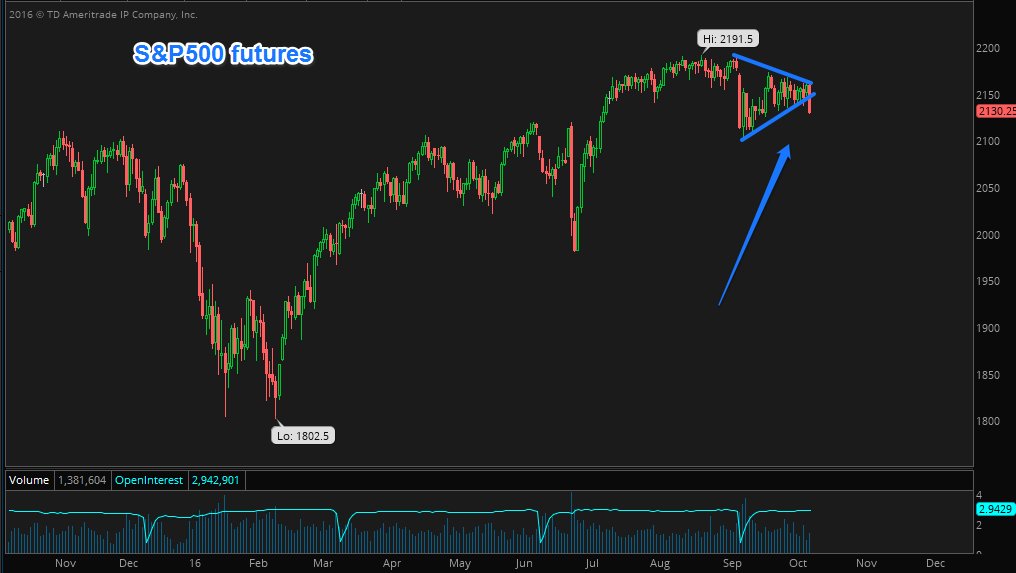 That diamond'esque kite pattern from last week has come to fruition as well.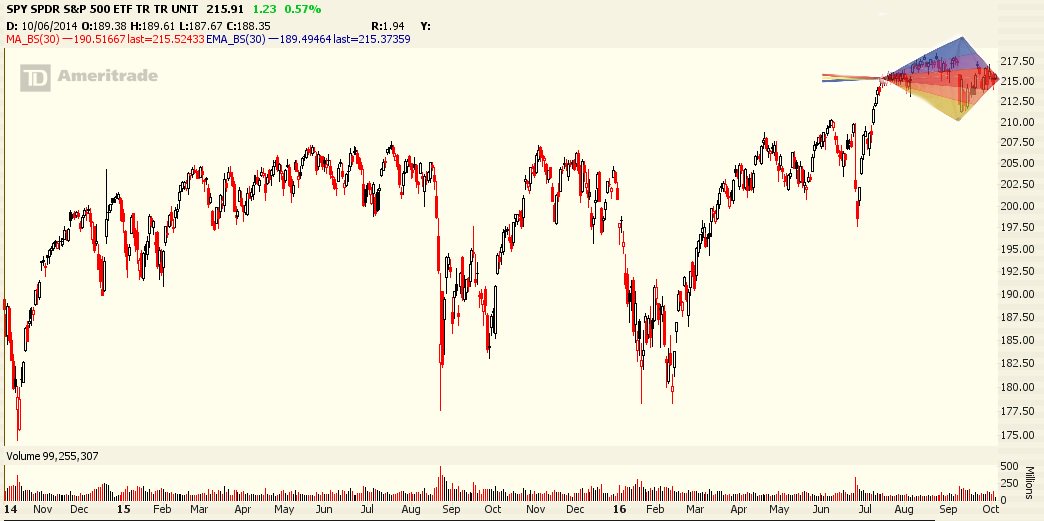 Yesterdays action gave participants a chance to digest the recent move and even see prices come up and kiss former support lines fair well.  How nice.....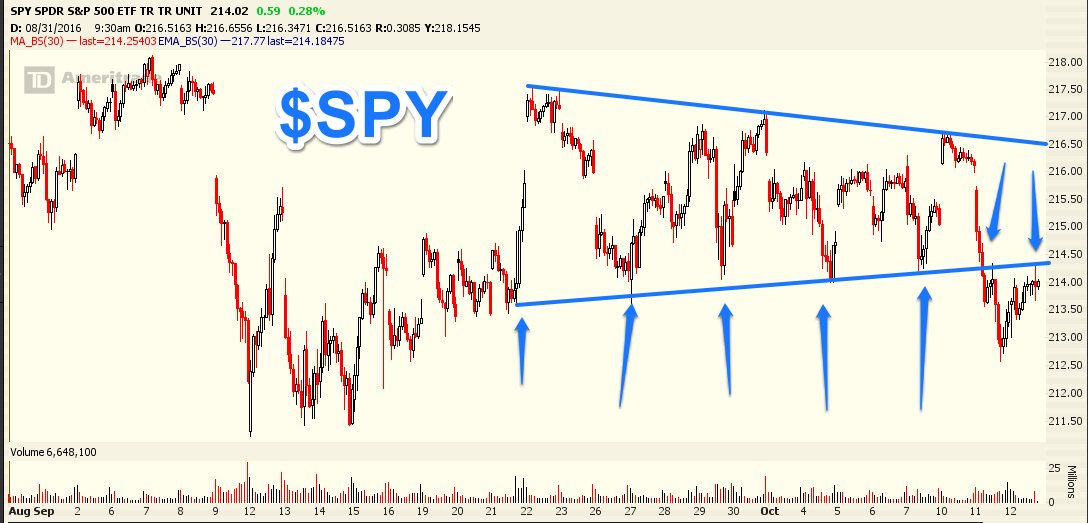 From here its pretty cut and dry as far as price action is concerned.  A possible double bottom at 2100 of S&P500 futures.  Or a move back to the Brexit lows.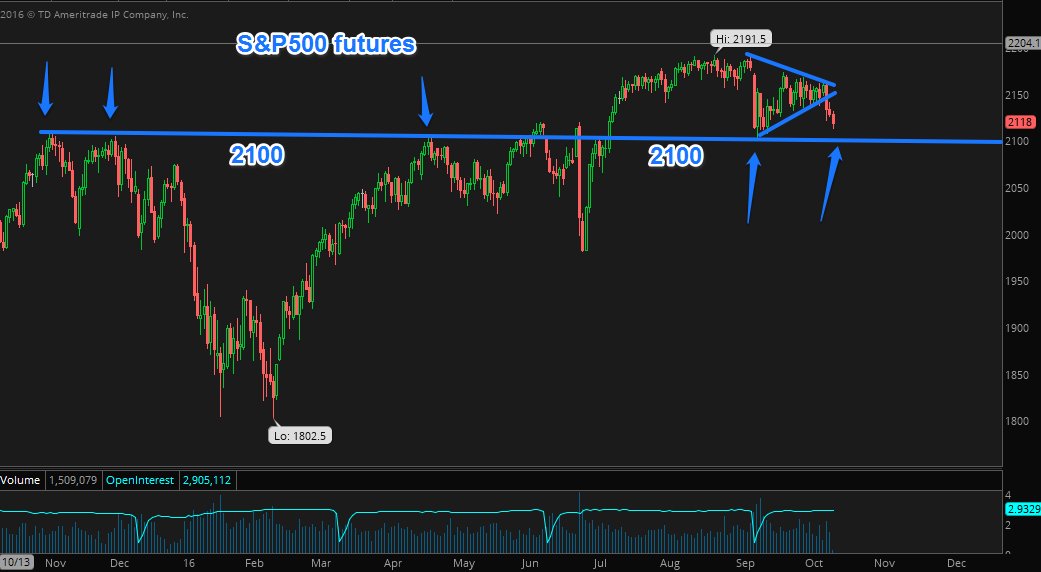 From an $SPY perspective this is where the action will get interesting.
Let's continue to watch the US Dollar, as the recent decline for the stock market coincided with a furious rally this week.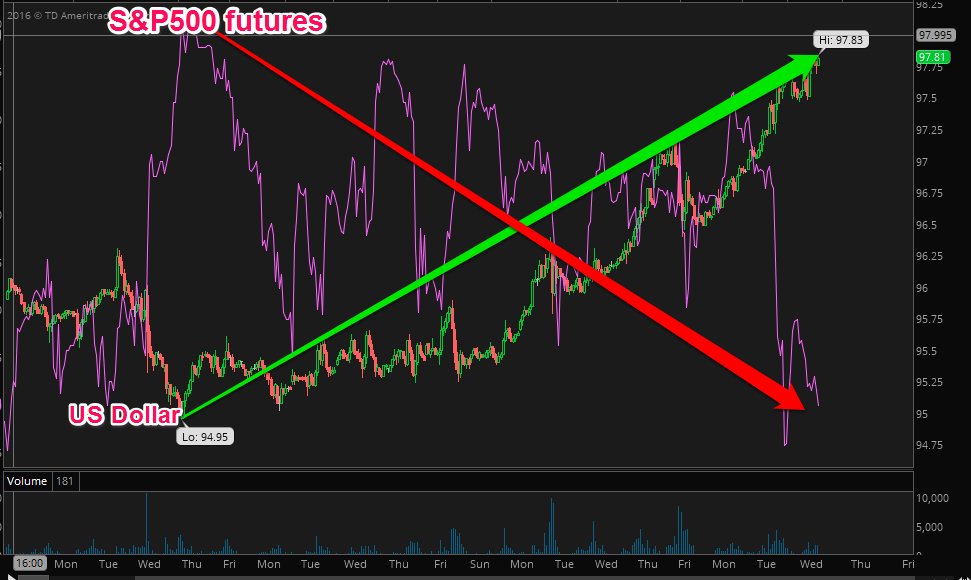 The US Dollar index is nearing that big 100 figure and has been forming a wonderful bull flag.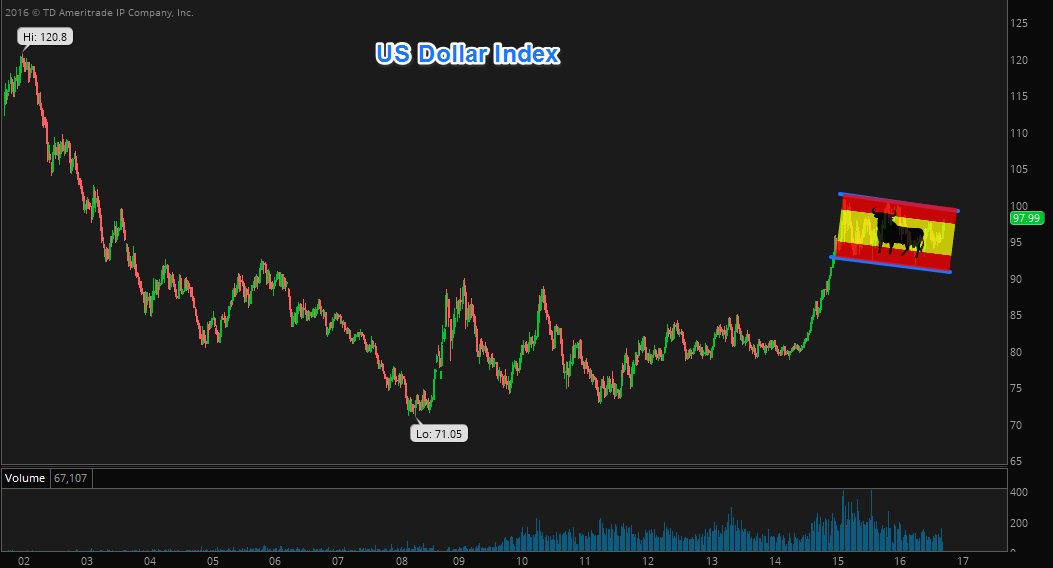 This morning despite the .7% move lower for S&P500 futures, the US Dollar is lower.  Either the correlation is fading, or we will see a sharp recovery off the morning lows.
Tomorrow a host of banks report earnings including $JPM and $WFC.
Despite all the drama with banks overseas, namely $DB, $JPM trades right near its all time high.
Are market participants pricing in a better banking environment?  Are higher interest rates around the corner.
The recent pull back for the market has taken down the odds of a December rate hike to near 50/50.
If the market continues to trade lower we could see expectations for a rate hike fall further.  Come December the FED could give us more of the same... the promise that they will raise rates when they see fit while holding off for the foreseeable futures....
.. and stock prices will be at new all time record highs.....
Despite the recent negative action for the market I think we will see new record highs before the year is out.  It's been over 7 years since the March 2009 lows.  Barrack Obama said it was a great time to be buying stocks.  He was right.  And every dip since then has been a great buying opportunity.  I don't think this dip will be any different.  The question is where will the price recovery begin.  S&P500 2100  $SPY $211.25 could very well be the spot where we see another sharp reversal.