Wednesday Morning Market Prepper
Morning Reads
PREMIUM 
CHARTS
Morning Visuals
Crude oil up 7%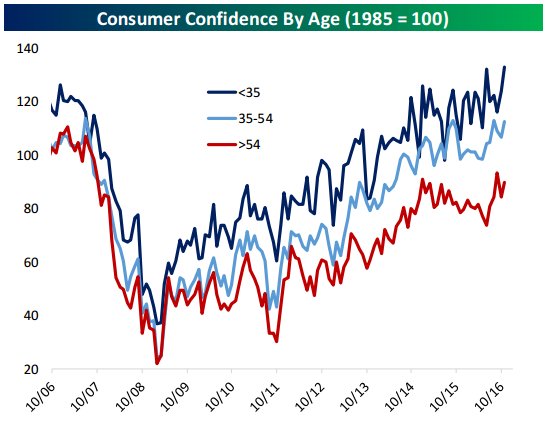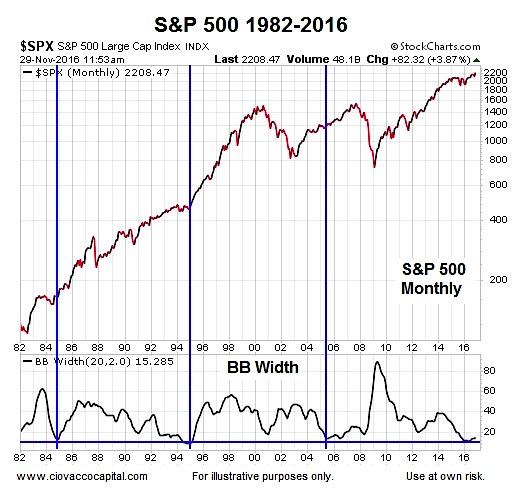 Hope is growing for a pact to cut crude output as OPEC oil ministers voice optimism at their all-important meeting in Vienna. Despite some conflicting statements, representatives of Iran, Iraq, Saudi Arabia and the OPEC Secretary-General are assuming the group will reach a deal by this afternoon, when members spell out what they have agreed to in terms of supply levels. Oil related stocks are doing well in the session as the price of crude jumps around 6-7% to over $48 per barrel.
Economy
Inflation in the eurozone rose by 0.6% in November, according to official flash estimates, suggesting consumer price growth is at its highest since April 2014. Still, inflation remains well below the ECB's target of just under 2%. That will likely prompt the central bank next week to extend its bond-buying program at its final policy meeting of the year.
Italian banks are holding nearly a third of the €990B of unpaid loans at top eurozone lenders, according to the ECB, raising concerns especially if the current government is ousted following Sunday's referendum on changes to the constitution. Central bank sources have told Reuters the ECB is ready to temporarily boost purchases of Italian government bonds if the result of the vote sharply drives up borrowing costs.
BoE Governor Mark Carney has a Brexit warning for the European Union. "The U.K. is effectively the investment banker for Europe... it's absolutely in the interest of the EU that there is an orderly transition and that there's continual access to those services." The remarks follow a recent warning from ECB President Mario Draghi that the U.K. is likely to suffer most from a hard Brexit.
Donald Trump is busy finalizing his economic team. NBC has confirmed the President-elect has picked Steven Mnuchin as Treasury Secretary and Wilbur Ross as Commerce Secretary and will announce them as early as today. Meanwhile, Mitt Romney offered praise for Trump's "impressive" transition effort following their second dinner together Tuesday night, as he nears the top of the list of potential candidates for Secretary of State.
House Democrats will decide today if they want to keep Minority Leader Nancy Pelosi at her top leadership spot, where she's been perched for the past 14 years. Pelosi is seen as the favorite against Rep. Tim Ryan in the closed-door election, which will also decide other top positions that will help steer the Democrats for the next two years.
Corporate profits continued to rebound last quarter amid solid growth in the broader U.S. economy. With GDP expanding at an annual rate of 3.2% in Q3, a key measure of after-tax earnings across U.S. corporations rose 5.2%, according to the Commerce Department. That's the first annual increase since late 2014 and the strongest year-over-year growth since the fourth quarter of 2012.
Turkey's armed forces are not just in Syria to battle ISIS and al-Qaeda terrorists, but are on a mission to overthrow the Syrian regime. "We entered there to end the rule of the tyrant al-Assad who terrorizes with state terror," said President Recep Tayyip Erdogan, insisting his forces weren't in Syria for "any other reason." Turkish troops entered the country on Aug. 24, launching operation Euphrates Shield.
With Fidel Castro dead and his brother Raul vowing to step down as president in 15 months, it will soon be the hour of heir apparent Miguel Diaz-Canel, an advocate for modernizing Cuba's state-run media and abysmal internet access. Diaz-Canel has already established press and web freedom as signature concerns, and was elevated to the position of first vice-president in 2013, putting him next in line for the presidency.
The world is looking to clamp down on North Korea and, this time, China appears to be on board. The U.N. Security Council will vote today on new sanctions for the isolated regime, in response to Pyongyang's fifth and biggest nuclear test. Restrictions are aimed at slashing the nation's coal-export revenue by 60% and export earnings by some $800M.
Stocks
After failing multiple hurdles in the Bank of England's toughest-ever stress test, Royal Bank of Scotland (NYSE:RBS) has bolstered its capital plan. Some "capital inadequacies" were revealed at two other banks, Barclays (NYSE:BCS) and Standard Chartered (OTCPK:SCBFF), though neither was required to submit a revised plan. The test also covered HSBC, Lloyds (NYSE:LYG), Nationwide and Banco Santander UK (NYSE:SAN).
Carrier has struck a deal with the incoming Trump administration to keep 1,000 jobs at its Indianapolis plant. Parent company United Technologies (NYSE:UTX) had planned to move production from the factory to Mexico, taking with it around 1,400 American jobs. The terms of the deal are not yet clear, but CNBC sources said new incentives were offered from the state of Indiana, where Vice-President elect Mike Pence is governor.
France says the U.S. must comply with the WTO ruling against Washington state's tax break for the Boeing (NYSE:BA) 777X jetliner, which it called a prohibited subsidy. "If not, the European Union will have the legal grounds to adopt retaliatory measures concerning goods coming in from the United States."
Global consumer companies, including Unilever (NYSE:UL), Nestle (OTCPK:NSRGY), Kellogg (NYSE:K) and Procter & Gamble (NYSE:PG), have sourced palm oil from Indonesian plantations where "child labor" and "hazardous conditions" were uncovered, according to NGO Amnesty International. "Practices such as those have no place in our supply chain," Nestle and P&G responded, adding that they would "remedy any potential human rights infringements."
U.S. supermarket chain Albertsons is in advanced talks to acquire closely held grocery store operator Price Chopper for around $1B, sources told Reuters. Albertsons' (NYSE:ABS) deal would underscore the wave of consolidation sweeping the U.S. grocery industry, as regional companies struggle to compete against online retailers, big box stores and discount chains.
Canada's government has approved Kinder Morgan's (NYSE:KMI) Trans Mountain and Enbridge's (NYSE:ENB) Line 3 pipeline projects, but rejected the latter's Northern Gateway proposal. "There isn't a country in the world that would find billions of barrels of oil and leave it in the ground while there's still a market for it," Prime Minister Trudeau said, while nixing Northern Gateway because "the Great Bear Rainforest is no place for a pipeline."
Baker Hughes has reached an agreement with two P-E firms to create a hydraulic fracturing firm under its BJ Services brand that will be headquartered in Tomball, Texas. CSL Capital Management and Goldman Sachs's (NYSE:GS) merchant banking division will hold a combined 53.3% of the new privately-held company, while Baker Hughes (NYSE:BHI) will own a 46.7% stake.
An attack that hit nearly 1M home internet routers of Deutsche Telekom (OTCQX:DTEGY) customers has been brought to a close after the firm instructed users to reboot their machines and download a software patch. The malware used in the disruption since Sunday was a variant of the Mirai code used in similar incidents, but the company still hasn't found the culprit behind the attack.
U.S. District Judge Charles Breyer has delayed today's court hearing on Volkswagen's (OTCPK:VLKAY) plan to address 80,000 polluting Audi (OTCPK:AUDVF), Porsche (OTCPK:POAHF) and VW 3.0-liter vehicles. Negotiations are continuing between the German automaker, regulators and lawyers, he said, setting a Dec. 16 hearing after being advised that a delay "may produce a resolution of the outstanding issues."
Lufthansa is now facing its sixth day of strikes and has been forced to cancel an additional 890 short- and long-haul flights. With the walkouts costing an estimated €10M-€15M a day, Lufthansa (OTCQX:DLAKY) is considering comments by Germany's VC union stating it would be willing to resume talks if a pay increase of around 5% were used as a basis for negotiations.
How much are some people in China prepared to pay for fresh air? At least 219 yuan ($31.80) for a bottle from New Zealand and Canada. That's about 1.2 yuan ($0.17) a breath. According to the Beijing Youth Daily, the bottled fresh air offered by about half a dozen online retailers is become a "thriving business" as people struggle this winter with choking smog in the northern areas of the country.
Philip Morris could eventually stop selling conventional cigarettes, CEO Andre Calantzopoulos told the BBC, as it launched its alternative product IQOS in the U.K. market. PM's smokeless cigarette heats tobacco without burning it, which the company believes makes it much less harmful than traditional smokes. E-cigarettes, which use an electronic system to deliver nicotine via water vapor, are a different alternative.
http://seekingalpha.com/article/4027199-wall-street-breakfast-opec-decision-day-deal-deal