The market started the day weak, bounced and then came back down later in the afternoon.
Near the close the selling hit it's peak and the $SPY broke to session lows.  It was just one minute away from closing the day at the lows... something it has yet to do this year.
And a minute before the closing bell, with a low of the day close on the line, the market spiked higher and averted disaster yet again.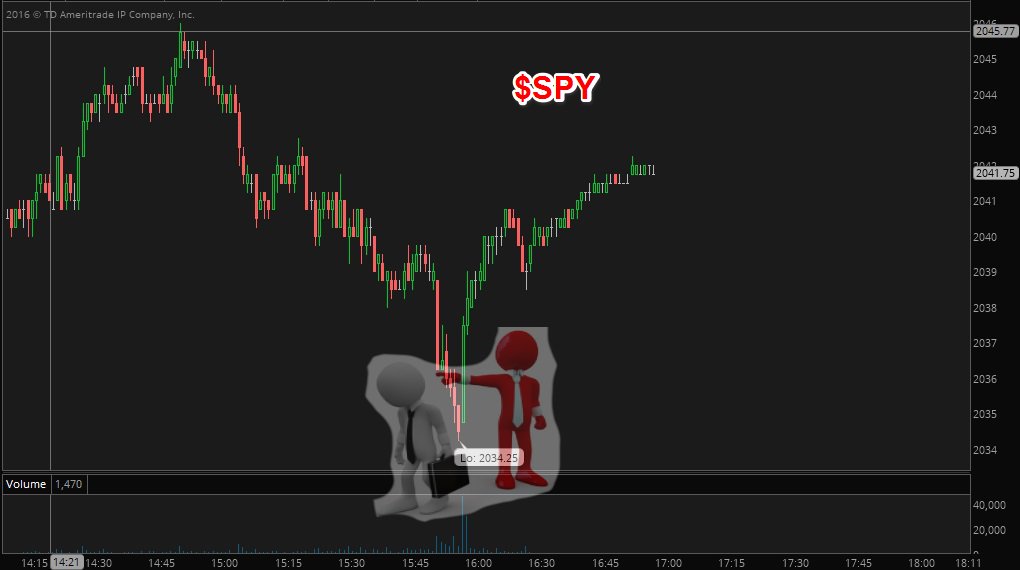 after the bell stock futures are continuing their rally, trying to put today's 1% decline in its rear view mirror.
Crude oil is spiking higher after the close up over 2%.
Is today's weakness the start of the next move lower for the market?  Or is this just another rope a dope for market participants.  I'll cover that and more in tomorrow's morning market video.
Have a great evening.