Stocks fell for a second day, inching ever closer to the lows from last Thursday.
Crude oil remained the headline - with prices is a free fall.  Crude oil is making the Greek Crisis look like a one day event.  This time last year I was writing about Crude Oil:
It feels like its been 5 years since Crude oil was over that $100 a barrel level, yet it was only last year.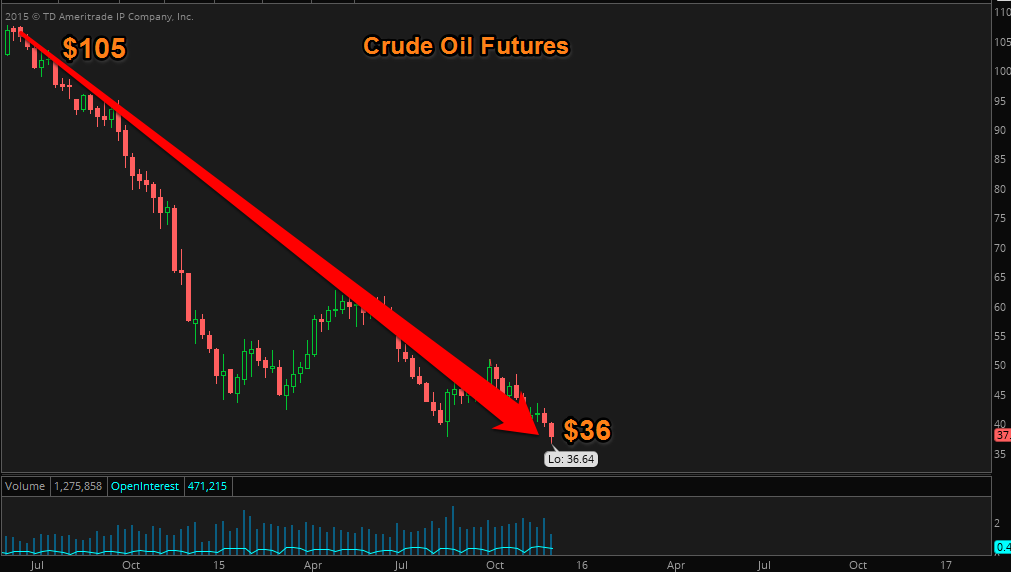 It's been a dramatic reversal... a crash.
And it's not just crude oil.  Commodities continue to plunge.
Silver and Gold, you know, the decorations you put on every Christmas Tree?
Gone....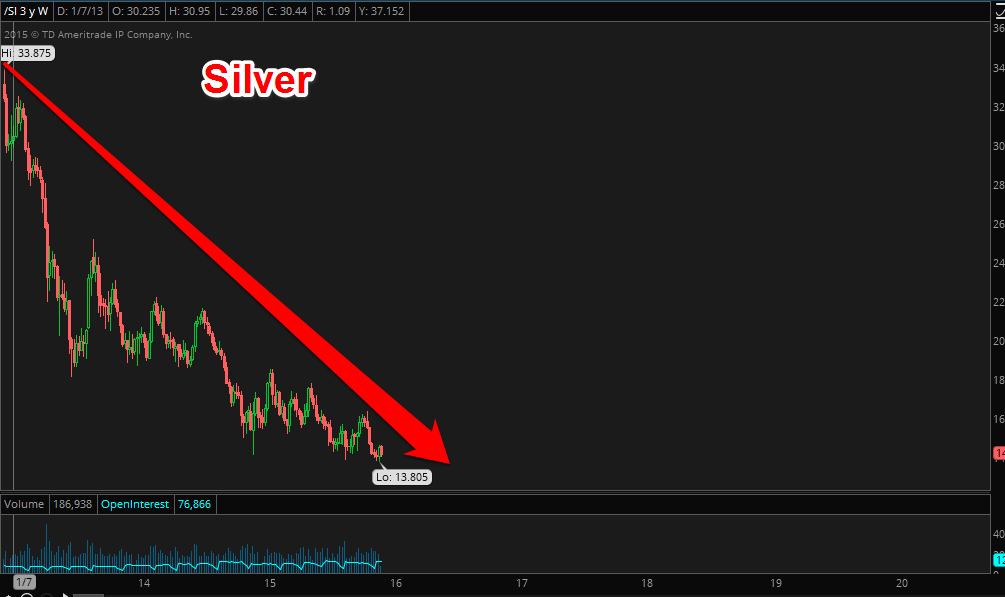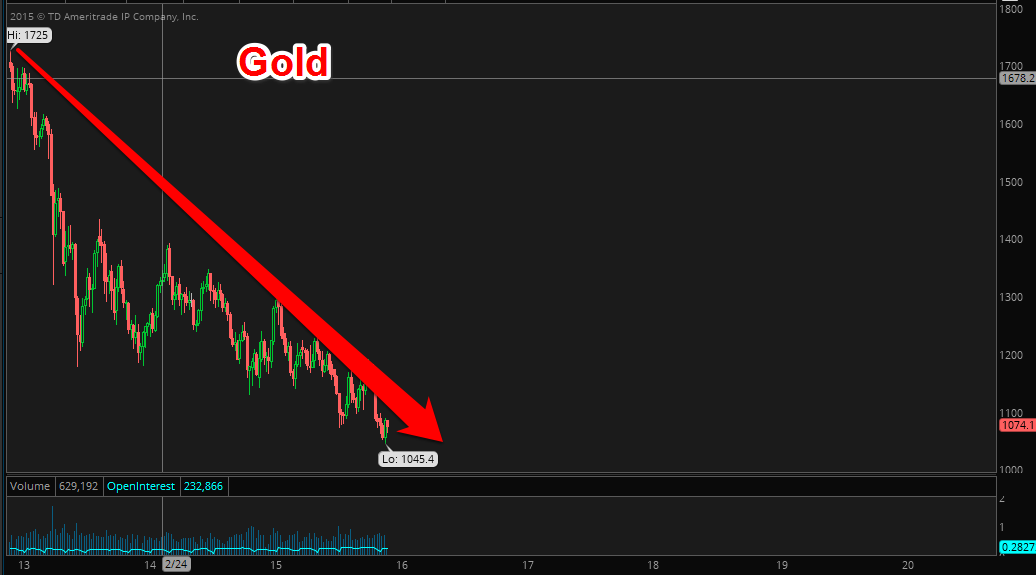 and how about ole' Dr Copper?  Not exactly leading the market these days.  Or perhaps the stock market has some catching up to do?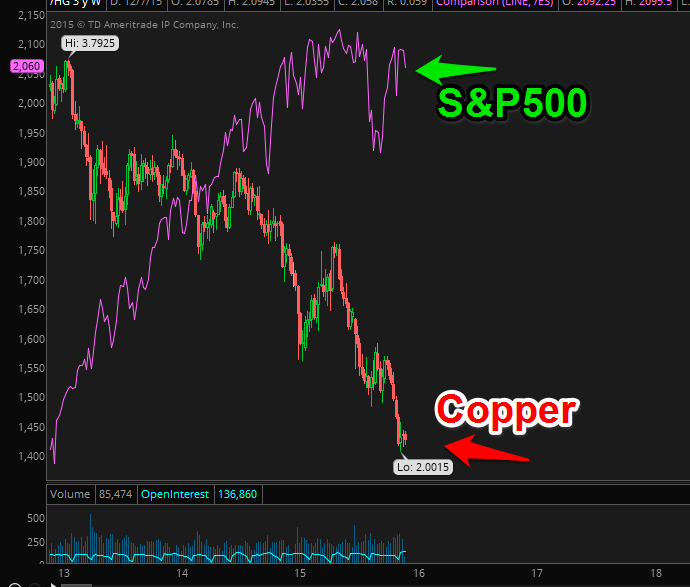 What is helping to lead the charge?  The US Dollar.  It's up near 12+ year highs and on the cusp of a breakout.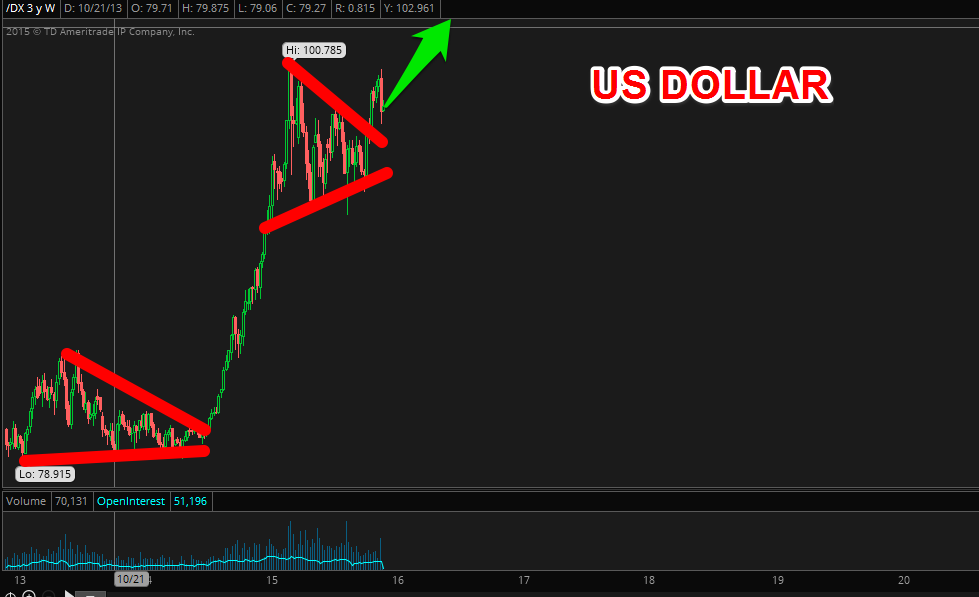 Surprisingly enough stocks have held in there.  Despite the last two days of weakness the market is just a stones throw away from record highs.
Today Technology was leading the pack.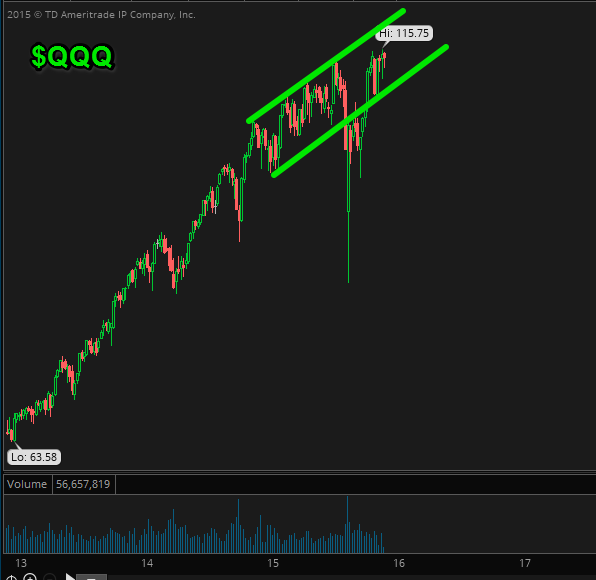 As I mused last year, crude oil is the land line telephone.  The issue going forward is what I was talking about last year as well.  Debt.  How is it going to get paid back????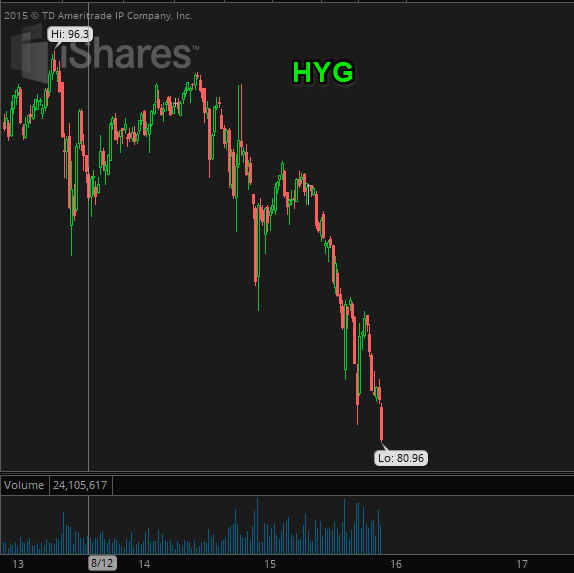 Are we going to see an energy debt default tsunami?  It was only a few years ago MLP's were the 'best investment in the world'.   $LINE $LNCO....  $30 $40 stocks - doling out 10% free money to its shareholders.....
The question now....  what happens from here?  Has crude and energy bottomed?  Is this just a great buying opportunity?  Will stocks ignore the cracks that are turning into chasms?
I'll be watching the small caps closely.  That $120 test last week on two occasions gave a great foretaste of what was to come.  I don't think we've seen the last of that $120 level.  A break of it will set the market up for that Santa Rally everyone has stopped talking about.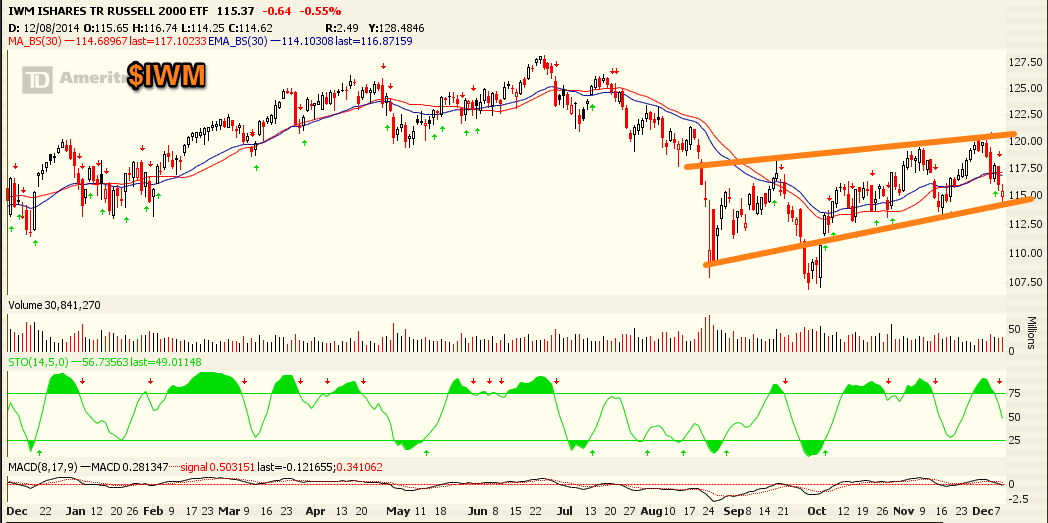 In the face of this pull back, there are plenty of names bucking the action.
$WYNN up 10% after hours as the CEO buys 1 million shares.  Now that is a CEO showing support for his company.
$TWTR up over he $25 level today.
FANG ignoring the weak tape.
There were plenty of names moving higher and lower.
It's going to be another thrilling day tomorrow.
See you in the chat room tomorrow.