With Wednesday's action resulting in a close at session lows, yesterdays early decline started to take the look of something different.  Two consecutive days of downside has not been part of the recipe for the most recent move to record highs.  A close at the low of the day, also was not part of the recipe.  Prior to Wednesday the market had closed at session lows only once previously in 2016.   Was the market setting up for the first correction since the move off the Brexit lows in late June?
Last summer the market collapsed in late August.  The brunt of the losses came just after the August FED Minutes were released.
It's 2016.  Another year.  And another chance for the FED to correct its mistakes from just a year ago.   The action yesterday was more of a Thumbs up for the market, as opposed to last years middle finger,  as prices rallied and then continued to rally.
That $218 magnet level was reclaimed in an impressive move off the lows.  For a market that has been stagnant for most of this month, it wasn't going to let the notion of weakness take hold for too long.
Let's face it, this has been a market that loves the negativity.  It feeds on it. And just when it looks ready to roll over, it pops higher than anyone thought it would.
This is a great graphic from Marketwatch this morning: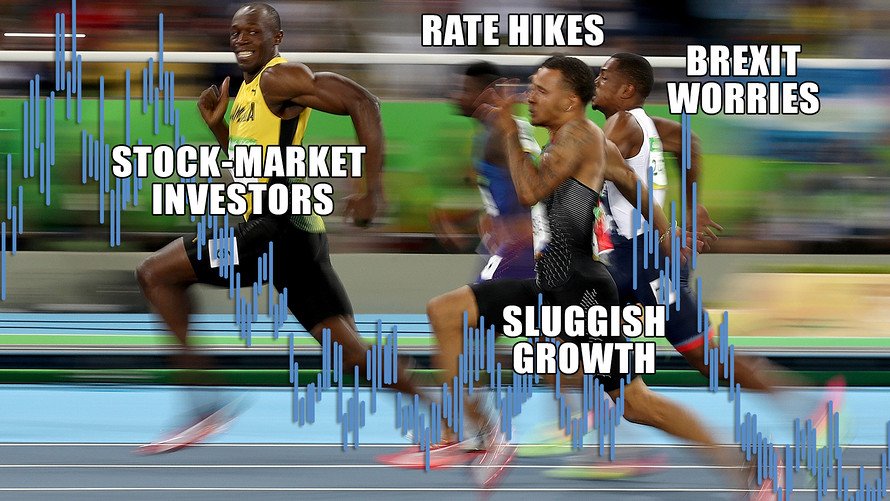 This is bull market, like Bolt, has broken every record since the March 2009 lows.
But Bolt, as far as we know, hasn't been using performance enhancing drugs during his reign as fastest man in the world.
The stock market, on the other hand, during its reign as most valuable in recorded time, has been fueled my relentless, unabating Central Bank assistance and accommodation.  Line this market up against previous bull markets, but take away the performance enhancing drugs, and just how far would this market have run?
With that being said, we know the drugs continue to come.  The FED minutes yesterday confirmed what we all know, that rates will never normalize.  Debt will remain artificially cheap.  And the all clear signal to buy the stock market is still in effect.
There was some 2009'ish ugly data out of Japan last night.  Yeah... and futures moved higher on it.
Which brings me back to 2009.  What if 2016 is really a 2009 moment.  What if we have another 7+ years of these unprecedented and untested Central Bank experiments?
What if the recent move to record highs is just the start of the next leg higher for the market?  What if?  What if God was one of us....
Long $SPY he would say...
See you in the chat room.