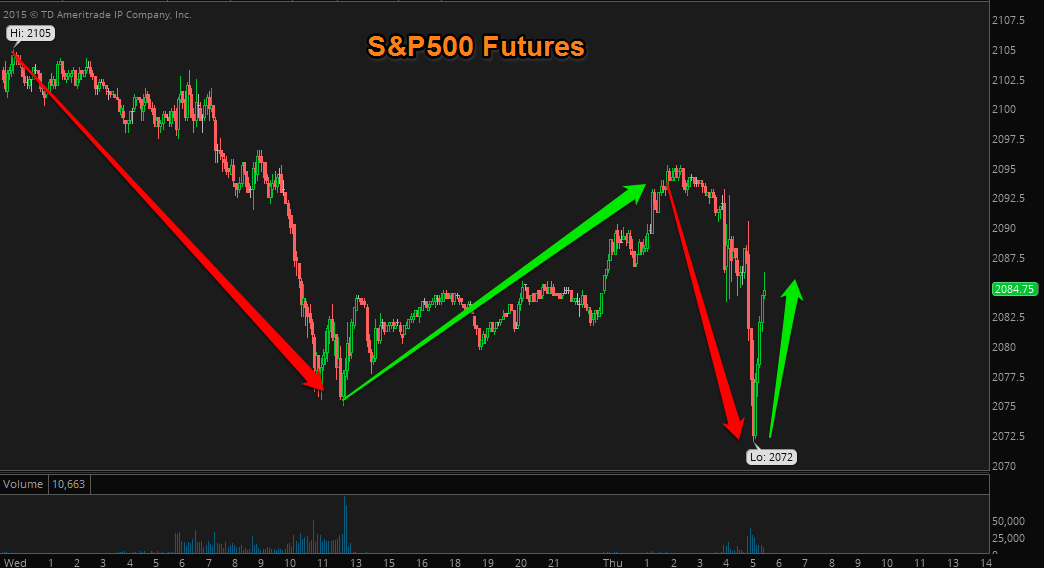 It's been a topsy turvy week, with the last two trading session providing some nasty price swings.  This morning the ECB has talked the US Dollar and equity prices down.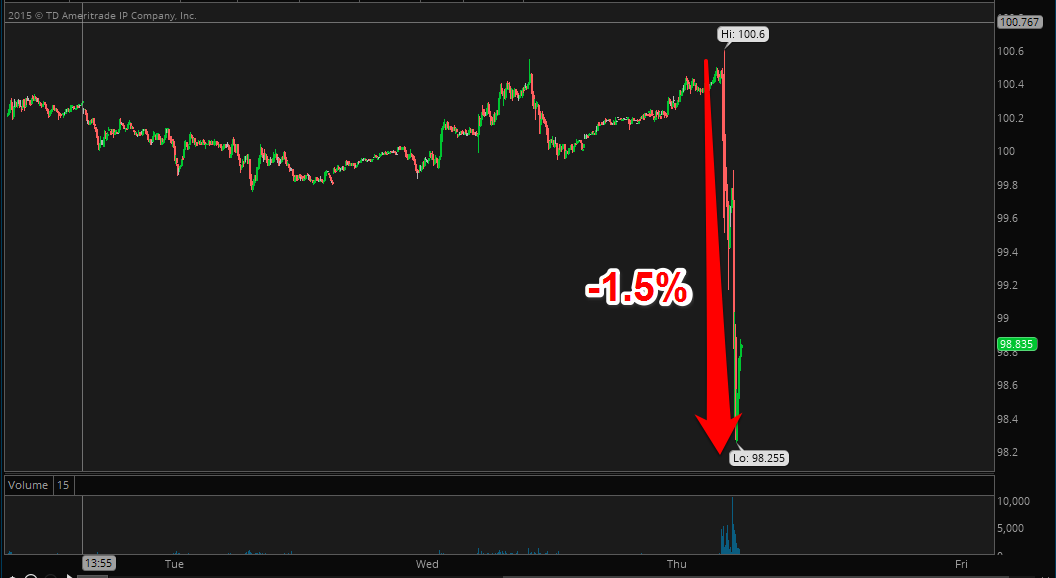 The market continues to catch a bid.  We've seen numerous chances for a pull back, but the indices just keep bouncing back up.
From a longer term perspective support is holding at previous 2015 levels and the market is setting up for a sharp resolution to the year.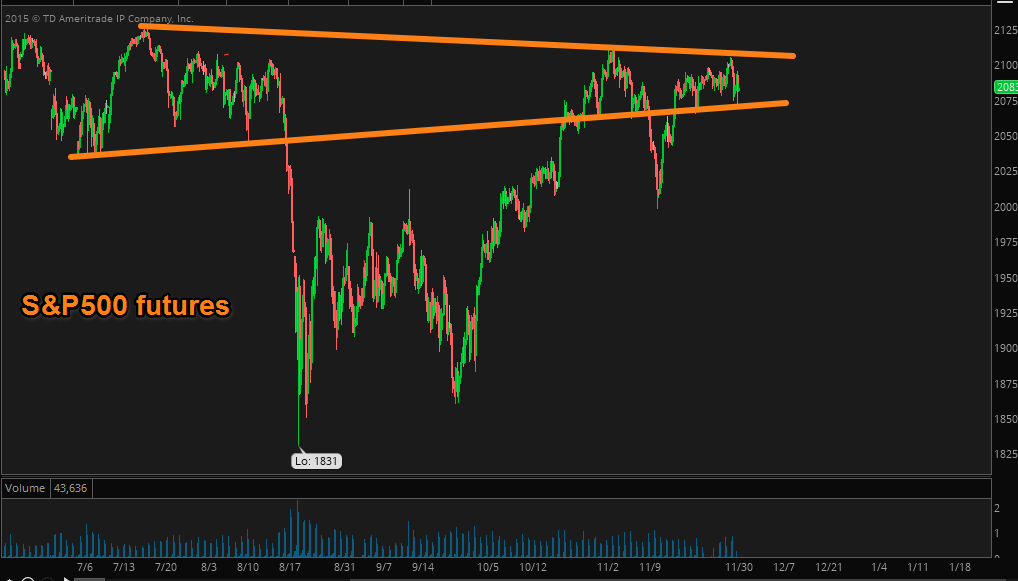 Crude oil remains weak.  So many have been eager to call a bottom, the more calls for a bottom, the further crude falls.
If the US Dollar takes a breather we could see Crude oil mount one of its feverish recoveries.  It's something to look for heading into the end of the year.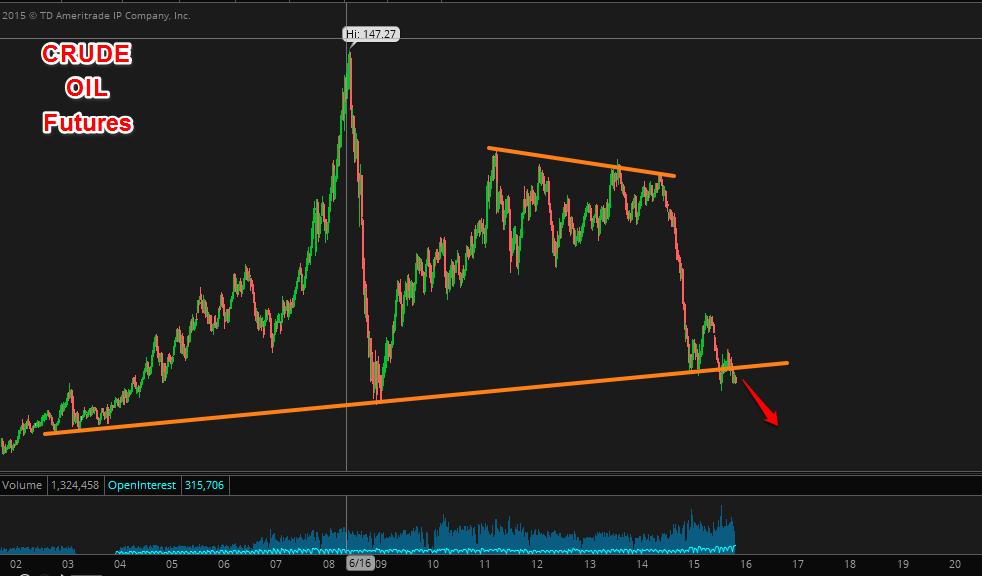 The US Dollar had a short stay over 100, but I think it will come back to that level and remain above it for many years to come.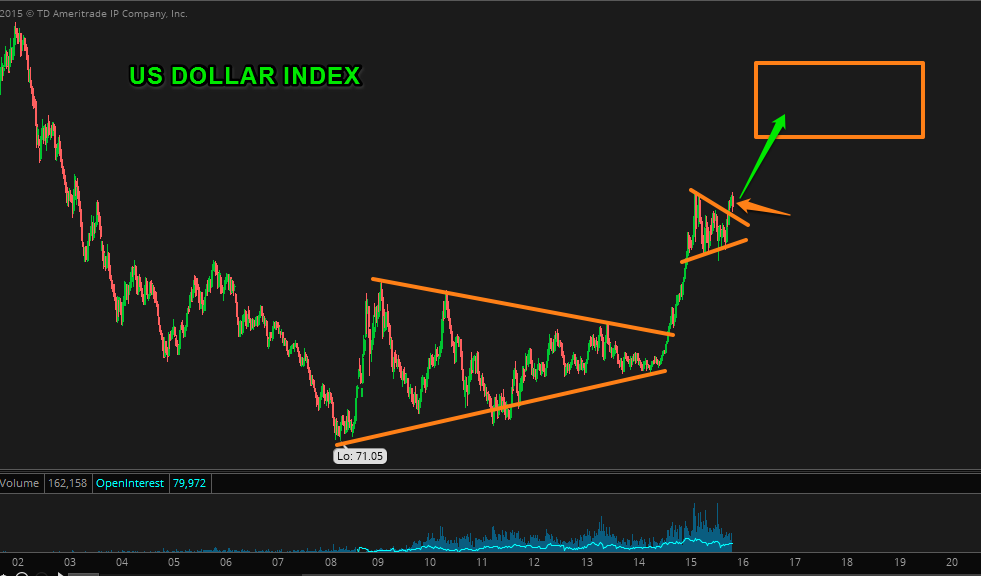 Draghi and the ECB have done the FED a favor by knocking the US Dollar down.  All this hawkish FED speak is positive for the US Dollar and even if they end up not raising the Funds rate later this month the US Dollar is the NY Knicks while every other currency is the Philadelphia 76'ers.
Let's see if stocks can recover recover some of their post ECB losses and the $SPY regains that $210 level of earlier this morning.