The stock market had one of its best days ever yesterday.  For an encore the S&P 500 is set to open another 3% higher today.  Wow.
For the last month plus it hasn't been a one sided frenzy.  We saw even more spectacular downside less than a month ago when the $SPY went from $270+ to $240 in a little over one trading day or a $34 move.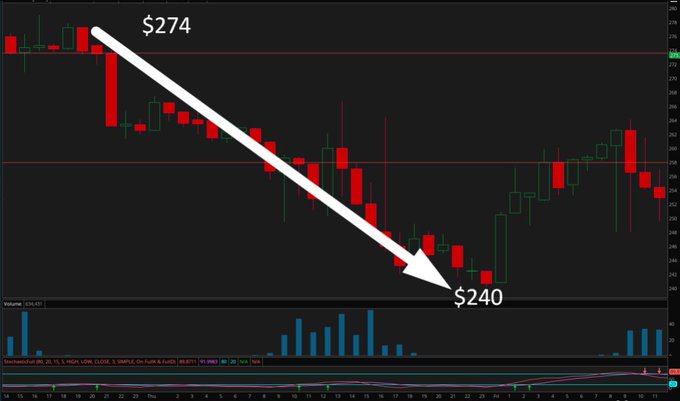 this morning the $SPY tapped $274 pre-market for a $28 move.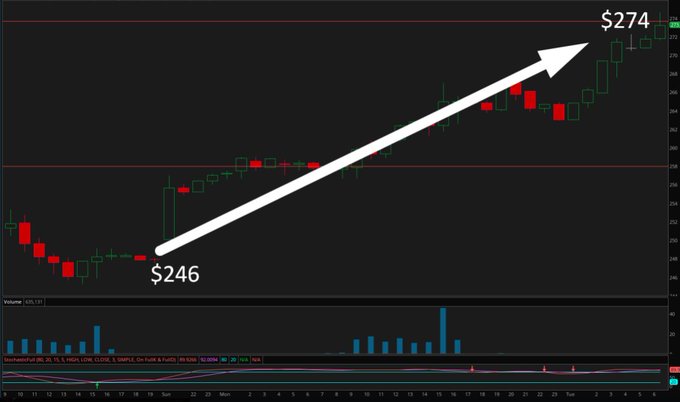 This Virus induced collapse came fast.... the Central bank response... well it came even faster... bigger.. larger... infinite even.  And its not just the Central Banks.  Governments are putting trillions of $$$ into the economy with more stimulus on the way.
The virus shock, a shutting down the the entire global economy, surpassing the most perfectly dreamed up doomsday scenario from those market crash callers the last 10+ years, has seen equity prices flop around with incredible price swings.
And yet today.  With the entire world sitting in their homes doing nothing.  The market is trading some 15%+ higher than it was a little over a year ago when nearly everyone was working!?!?!?!?
What does that tell you?
You know what I see a lot of this morning with equities soaring yet again?
Disbelief.
Shock.
Why?
How?
Perhaps this most recent spike for equities is just another higher price to short from.   Perhaps we will revisit and even break the late March lows.
But one thing is for certain.  This is the largest globally synchronized asset price protection scheme the world has ever seen... by far.
The FED has pulled every 3/4 letter tool out of the playbook.  Central banks around the globe are doing the same.
If 2009-2020 was don't fight the FED.  What is 2020?
Obviously it will be a lot more clear in the months ahead.
During the Financial Crisis the market was swirling down the toilet for many many moons, before the Central Banks and the Government slowly took action.
This time around.. the response has been fast and furious.  And the stock market price action has been... well.... fast and furious.....
if you know what I mean.....
The FED is out of ammo they said....
and then when the market launches higher they say the FED is manipulating asset prices higher....hmmm.....
With that being said we need to keep watching the VIX.  Despite todays early advance the VIX is flat.    A move back under 30 would be a start, and would give some evidence that those March 23rd lows are indeed the lows.