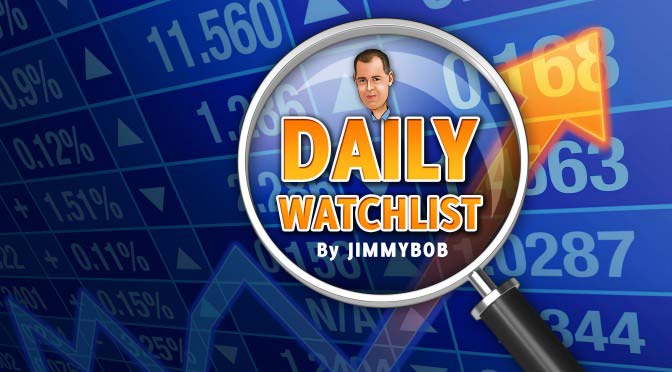 Markets tumbled on Wednesday, with the S&P closing down 1.71% after the Fed raised rates .75%. Asia markets closed lower overnight while Europe indexes are also in the red this morning. U.S. futures are pointing to a small bounce as I write this, the Dollar is lower while Yields, Oil, and Gold are all higher.
And this is what UPB is reading this morning : https://www.optionmillionaires.com/morning-reads-104/
It was a volatile session on Wednesday, as expected, ahead of the Fed decision and press conference. Market were green into the release at 2pm, tumbled after the statement came out, then rallied into the green before Powell's press conference. After that folks sold stocks and the market closed at 3 month lows. If you listened to the press conference you would almost think the Fed is trying to push the U.S. economy into a recession to fight inflation... like they are willing it on. It was dark tone from Powell from the onset and certainly did not paint a rosy picture. He spoke of more pain for households and wants to see unemployment go higher... crazy. It is tough to be bullish here but have to think the market has priced some of this in. The .75% hike is no surprise and the fact that the Fed is now extremely hawkish should help accelerate a move down in inflation. Still in the mode of buying calls for bounces as opposed to playing puts for more downside. The $380 handle was breached yesterday, if we can hold above that today maybe can get a constructive bounce to $385 or so today. If not, I will look at some TZA calls for a hedge:
It was a rough day for names I am holding calls in. TWLO closed down 2%, ROKU down 4%, and ICPT closed down nearly 17%.
ICPT announced more updates on their debt and the company is finally has more cash on hand than debt. Shorts used the news to sell the stock and it tumbled. Still mind-boggling to me that ICPT is a revenue generating Bio tech, possibly positive cash generating soon, and it trades at 1x's revenues. Not to mention possible catalyst on the horizon. Will continue to hold my October calls for now and may look for some other strikes at some point:
Still hopeful on TWLO but will need a huge move into tomorrow. ROKU would need some major catalyst like a buyout. Still eyeing some later dated calls on ROKU. Think someone will come in and buy them at some point.
I added some October WING calls. May look for some other strikes if the stock finds any weakness today. This bull-flag is setting up and ready to breakout:
EVH has been holding up nicely despite the market weakness. Only a matter of time before this breaks $40:
If there is a silver lining from yesterday it is that it provided some opportunities, specifically in CMG and CI. Watching them for some possible call entries:
CI:
WYNN and other Macau exposed casino names may find some bids today on news Macau is looking to roll-back Covid restrictions. May look at some speculative calls there today as well.
Here are the analyst changes of note for today:

Amazon TNF kickoff scores 'a win' for Edgio, says Northland
Northland analyst Michael Latimore noted that Edgio (EGIO) announced earlier this week that it saw the highest traffic ever on its network last week thanks to Amazon's (AMZN) first streaming broadcast of "Thursday Night Football." While some viewers noted sporadic quality issues, he believes the issues were not tied to Edgio performance, but others in the eco-system, Latimore said. New content and live events are important CDN drivers and he believes Edgio will retain its streaming tech business after the review, added the analyst, who keeps an Outperform rating and $6 price target on Edgio shares
Brinker's Chili's facing employment and traffic challenges, says Argus
Argus analyst Kristina Ruggeri keeps her Hold rating on Brinker, stating that while the new CEO Kevin Hochman is taking steps to boost margins at Chili's, the brand is facing challenges from high employee turnover and declining traffic. Ruggeri also cuts her FY23 EPS view to $2.30 from $3.86, though she sees an improvement for Brinker and forecasts EPS of $3.69 in FY24
Trip.com Group upgraded to Buy from Hold at Daiwa
Daiwa analyst John Choi upgraded Trip.com Group H shares to Buy from Hold with a price target of HK$275, up from HK$214, which represents 40% upside. The company posted "strong" Q2 results with a better than expected outlook for Q3, Choi tells investors in a research note. The analyst expects "robust" overseas revenue momentum and "resilient" domestic travel demand to drive a reacceleration in Trip.com's revenue growth in the second half of 2022 and 2023. He says Trip.com appears to be one of the few names in the China internet space positioned to see improving fundamentals in the next few quarters as "the most bearish scenario is the company remaining in its current situation." The key catalyst would be a reopening of the border between Hong Kong and China, writes Choi.
Beyond Meat price target lowered to $22 from $30 at Canaccord
Canaccord analyst Bobby Burleson lowered the firm's price target on Beyond Meat to $22 from $30 and keeps a Hold rating on the shares. The analyst noted the suspension of its COO but lowered his target on continuing elevated competition and lagging demand for plant-based meat constrain growth
And here is what I am watching today: WYNN, CI, CMG, HUM. TRIP. ICPT, ROKU, APRN, SAGE, and PTCT.
Let's have a great day!
-JB