The script from late last summer has played out to near perfection in early 2016.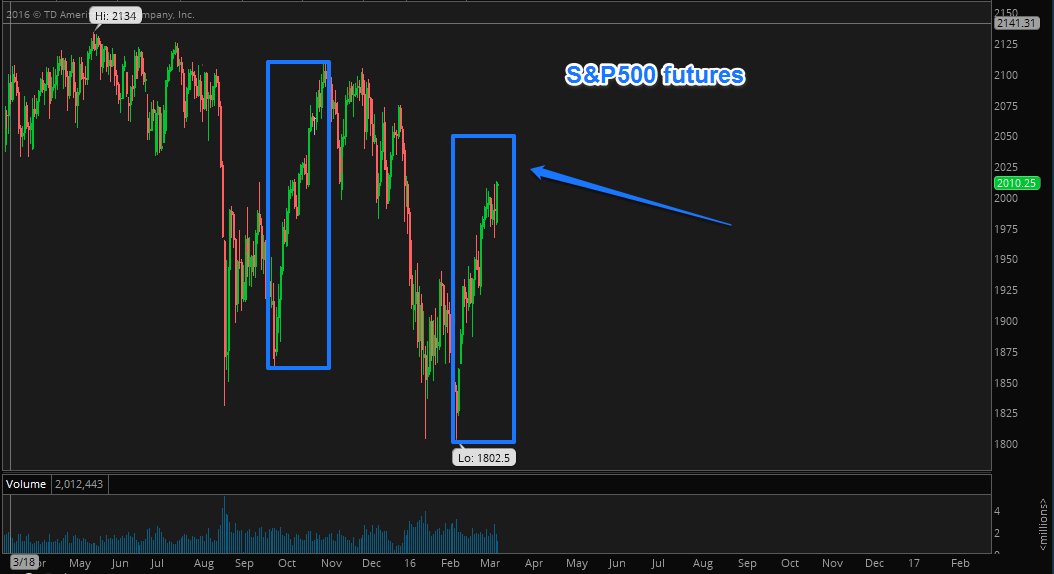 Prices looked ready to collapse into the abyss.  The market poised for a nasty correction, and then just as abruptly as the sell-off began, prices recover.  The recession calls of weeks ago turn into calls for the bull market to return.  Stocks come back in vogue.  And the sellers at the lows look like fools just weeks later.
The intra-day trading action has a similar ring.  Prices start the session weak, they turn weaker and then reverse.  As the day progresses the selling turns into an outright buying frenzy.  BTD BTFD aka  Buy the dip is so 2009-2014.   I've dubbed the action Rope - a - Dope.  Boxer Muhammad Ali used lean up against the ropes and feign weakness.  He would let his opponent beat on him.  When his opponent tired out, that was when he would attack and ultimately win the fight.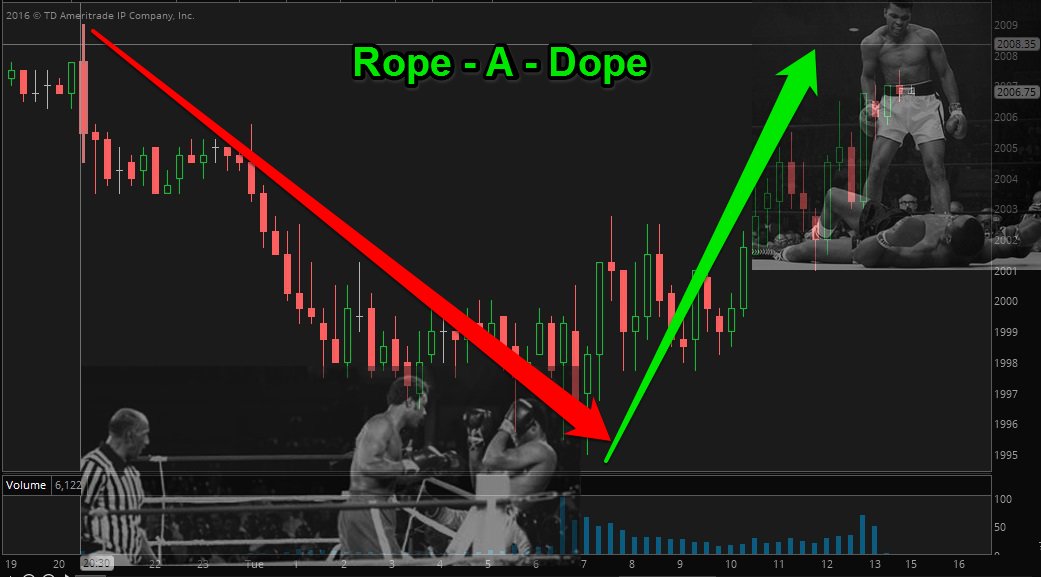 This market has been leaning up against the ropes for over 5 weeks, wearing out the bear nearly every single trading session.  Since the lows of Fenruary, the market has yet to close a session at its lowest prices.
Every session low has been just another buying opportunity for investors.  The pattern, much like the move off the February lows, has become almost too routine.  Today's trading action was almost a mirror image to yesterdays action.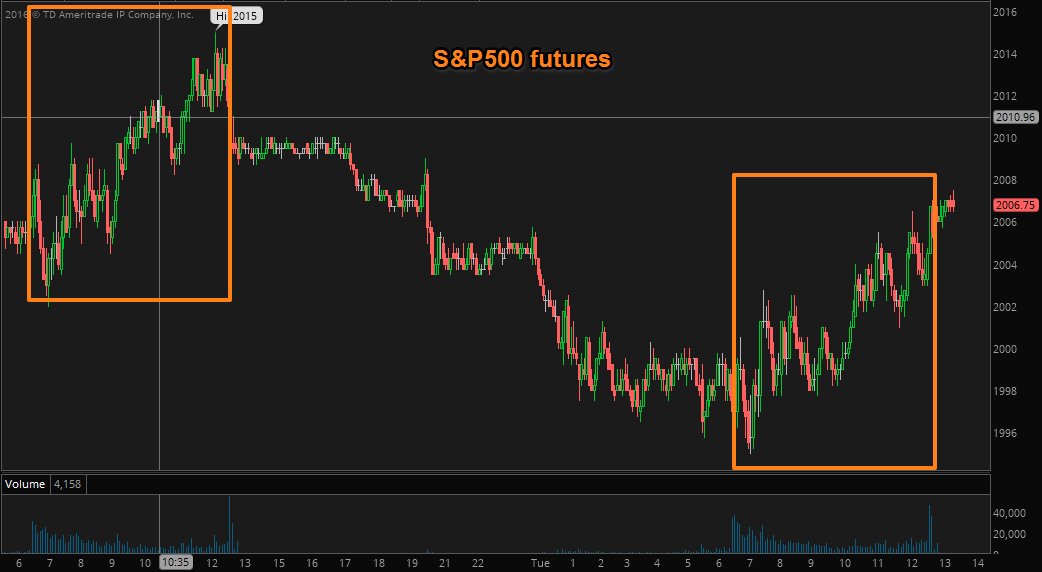 .....And another close right near the highs of the session.
Tomorrow the FED will tell us an interest rate hike will have to wait another day.   The question is - Will it be enough to deliver another knock out blow to those trading for lower prices?
.