On Monday before the open and over the weekend in my market outlook video I highlighted the support levels that would trigger a bounce for the market.
We hit it and bounced.  The $SPY was up near $6 from the Monday lows.  Tomorrow we have the biggest FED meeting since the Industrial Revolution.  Prices are sure to gyrate.  But at the end of the day don't be surprised to see them navigate higher into the end of the year.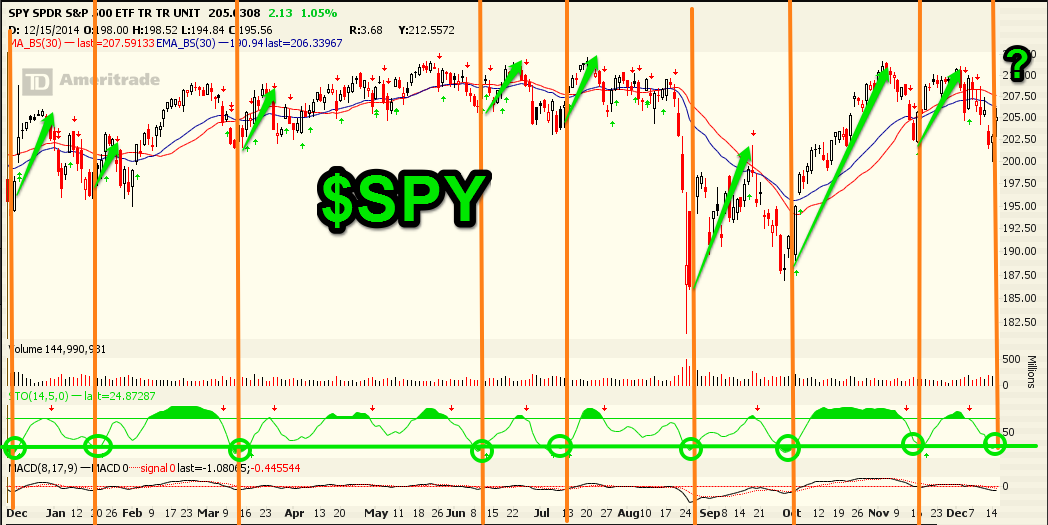 Also keep in mind December has been quite nice to the bulls over the years.  We had a late December rally last year after a sharp early December pull back.
Remember the $AAPL flash crash that kicked off last December?  $AAPL is spending this month pulling back.  It's reaching a buy point.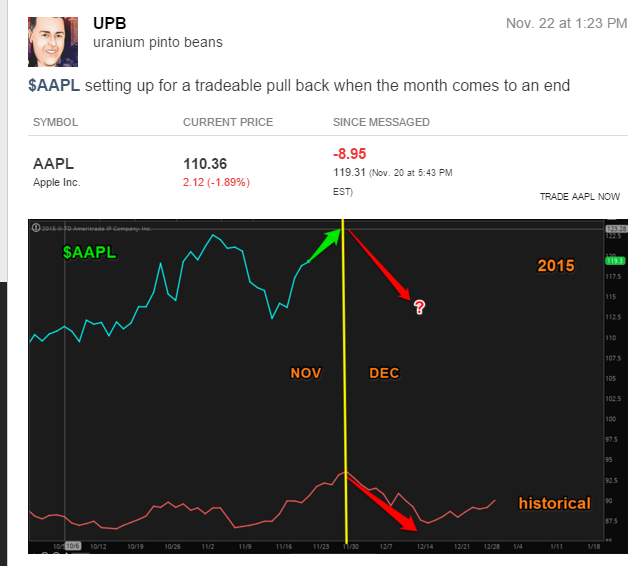 The FED tomorrow will bring spikes to the upside and big red candles.
This is how I see it going down.
Post-FED the markets will spike lower, and then recover those losses and mounting a furious rally into the close.
Stocks will head into Christmas trading at their highest level since the middle of November.
These are just my thoughts and how I will position myself in the short term.  Longer term the US Dollar will rally, deflation will continue to rear its ugly head, and energy debt will defaults will rile the market place.  Right?
That's something we already knew was going to happen.  If the market doesn't crash in 2016, surely it will in 2017, 2018, and/or 2019.
Good night.  See you in the chat room tomorrow.