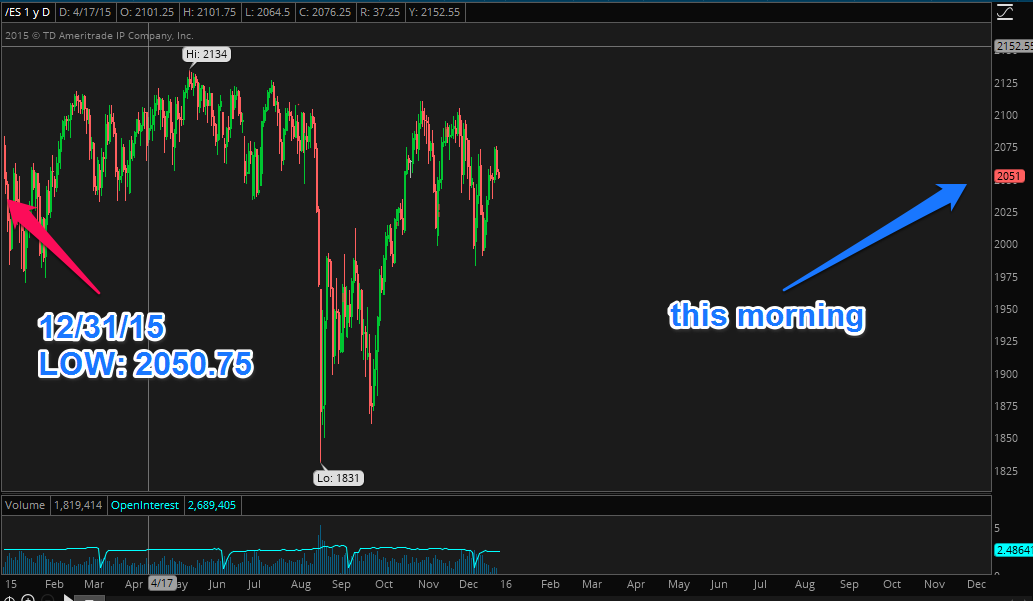 Stock futures are pulling back this morning, following yesterdays late day collapse.   Prices remain contained and the FANG's of the world continue to be well bid into years end.
Do these stocks remain the ones to own in 2016?  I'm not so sure, but the price action is telling you otherwise.
The Dow needs to rally over 200 points to break even on the year.  Absent a massive buying frenzy, I don't think that is a likely scenario.
Last year the market ended weak and continued that weakness into January.  I think that is a likely trajectory for the market in early 2016.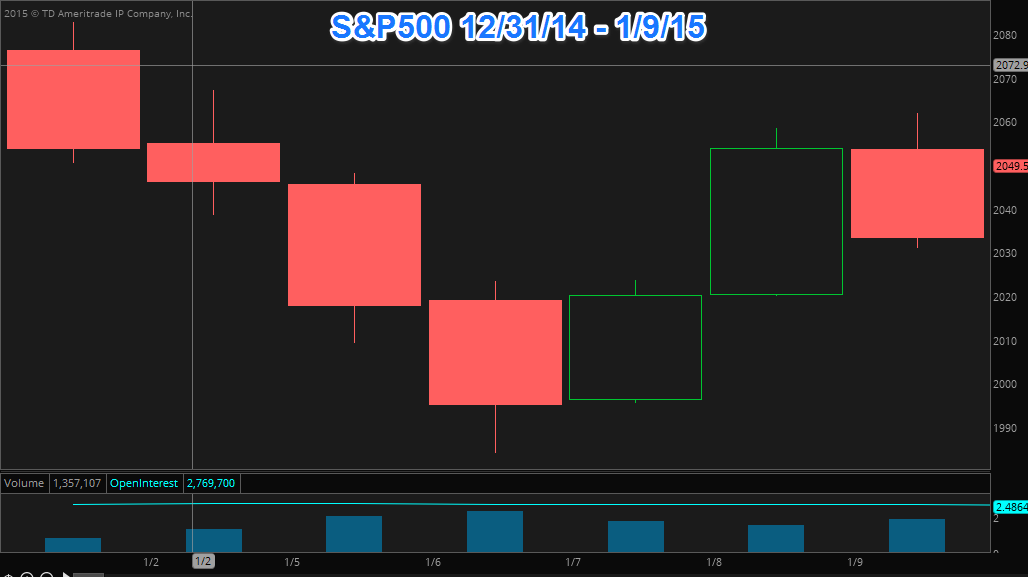 Crude oil is down yet again.   For the market to rest on solid footing Crude oil needs to stabilize.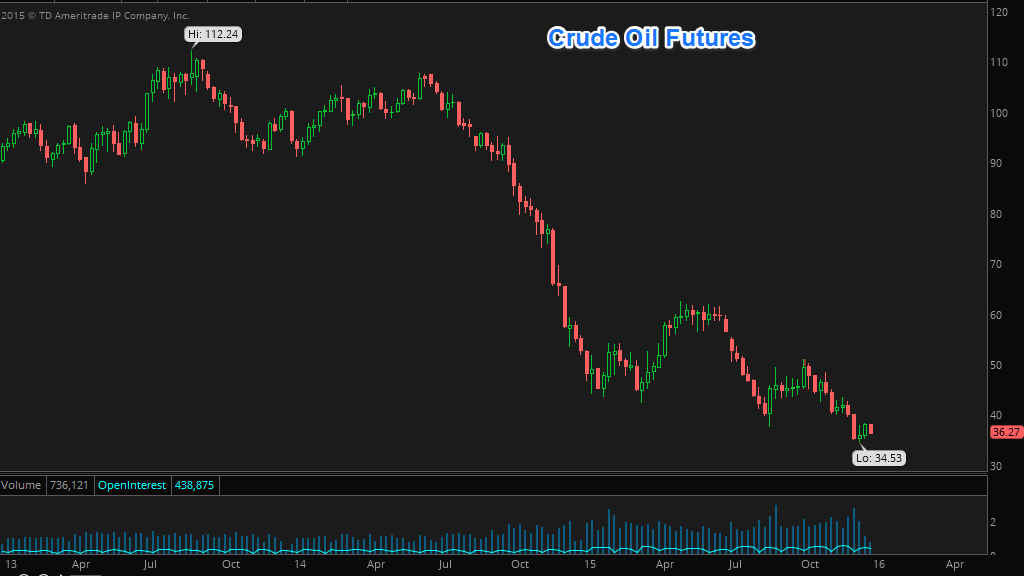 Right now anything to the upside is getting sold.
As for individual trades.  You know how I feel about some of the beaten down retail and social media names.  They have seen tremendous selling into years end.  These same losers could become winners in the first quarter of 2016 as investors look to accumulate some 'bargains'.
The usual suspects:
$TWTR, $M, $LULU, $URBN, $GME....
On an intra-day basis, the selling could pick up at the open.  But it should abate before lunch time, when I will likely take a look at some CALLs for a bounce into the close.
Have a safe and happy new year!
and stay tuned for the 2016 Predictions