Will yesterday's afternoon market  lows be looked upon, in the weeks ahead,  as a price the market reversed course from?     Or are we in for more downside action before Election day next week.
One thing is for certain..... uncertainty is on the rise.
The VIX was trading in the 12's early last week. Yesterdays sell-off pushed the figure over 20 briefly before closing in the 18's
Even more troubling is the previous  smackdown point for the VIX was breached late last week: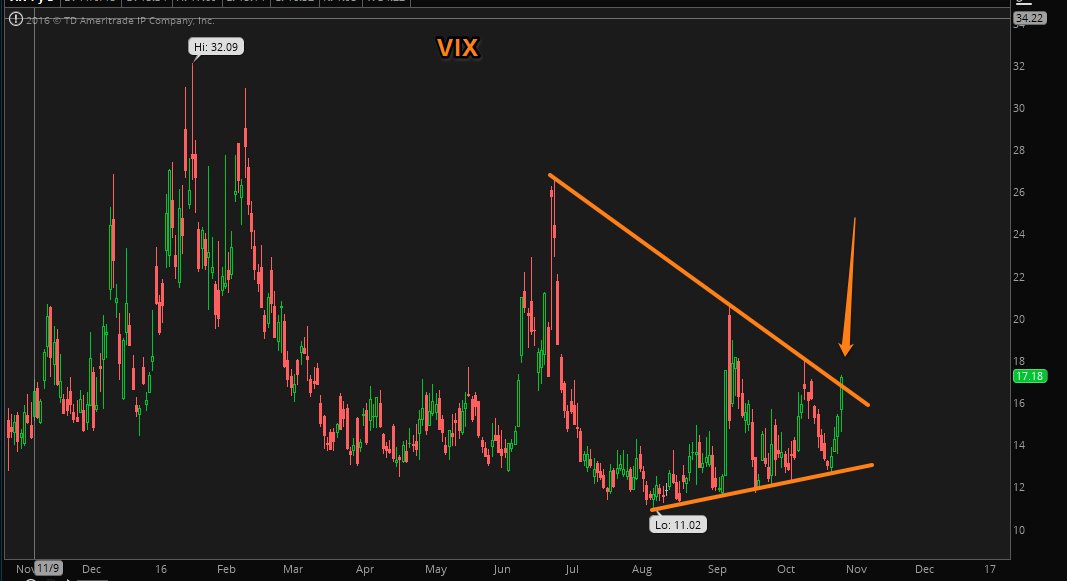 and the VIX is now above it with vigor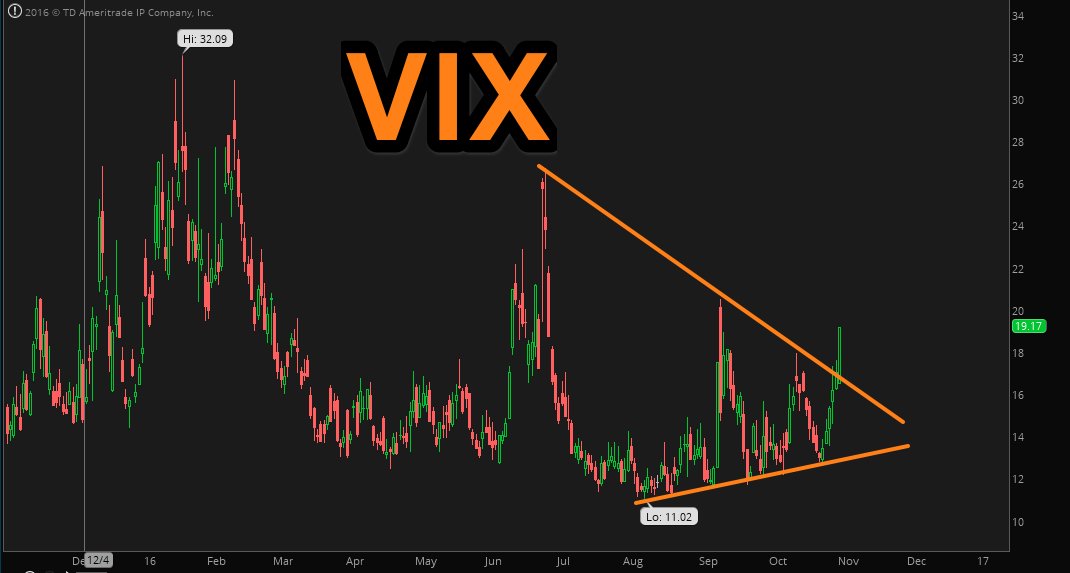 It's possible an entirely new scenario is unfolding before us.
However its interesting to note that yesterdays action topped out for the VIX at the precise level it topped out at in September.
That 20 level did not hold in September either for the VIX.
We have three things to watch for today.  The 20 handle on the VIX , S&P500 futures 2100, and small cap leadership.  Key levels back in September for the VIX and S&P 500 futures acted as a point of reversal for the markets.
How about those small caps?
This time around small caps have been the leader for this recent decline.  If they can turn north the rest of the market should follow.
If the overall action today is weak, if the $IWM starts to rally back, we could see other indicies lift out of the doldrums as well.
Finally, the market loves the big wicks.  The $SPY is in the process of putting one in.  A big wick has led to a nice medium term reversal over the last several years.
The uncertainty is spreading from the election into the equity markets.  We know the market does not like uncertainty.  But the market will become certain about its direction sooner than you or I will.  The key S&P500 and VIX levels as well as the small cap leadership should help determine when the certainty returns.
See you in the chat room