I'm not going to delve into a wordy research report on the current status of $AAPL.   But I do see a compelling trade opportunity setting up.
At the start of 2017 the chart was shaping up for a possible move to record highs.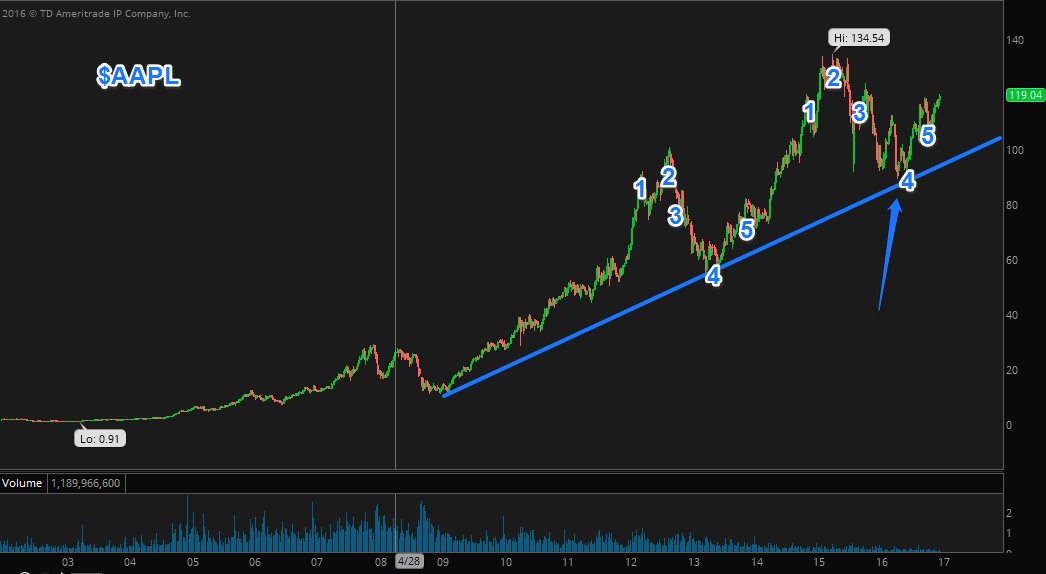 it hit new record highs... and then some...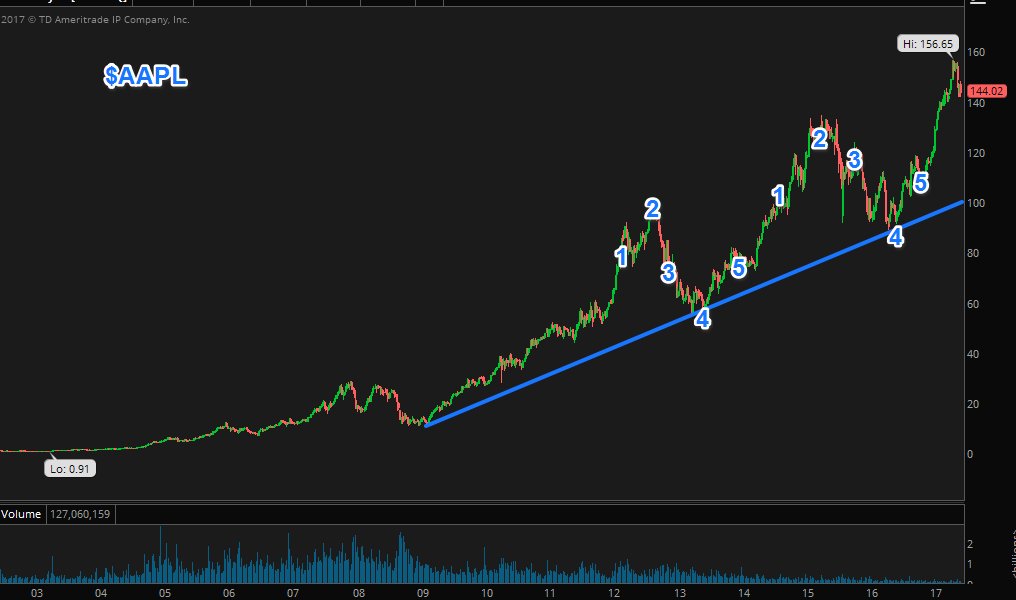 price targets continue to get raised by the analysts .....   it almost seems impossible for $AAPL to suffer sharp decline....   Right?  Impossible.....
It was a mere four years ago  when the same analysts, unlike today's giddy bullishness, were decidedly bearish on the stock.    $AAPL was littered with sell ratings at the time.    I, on the other hand in July 2013, thought the stock was ready to embark on a sharp rally to new record highs.....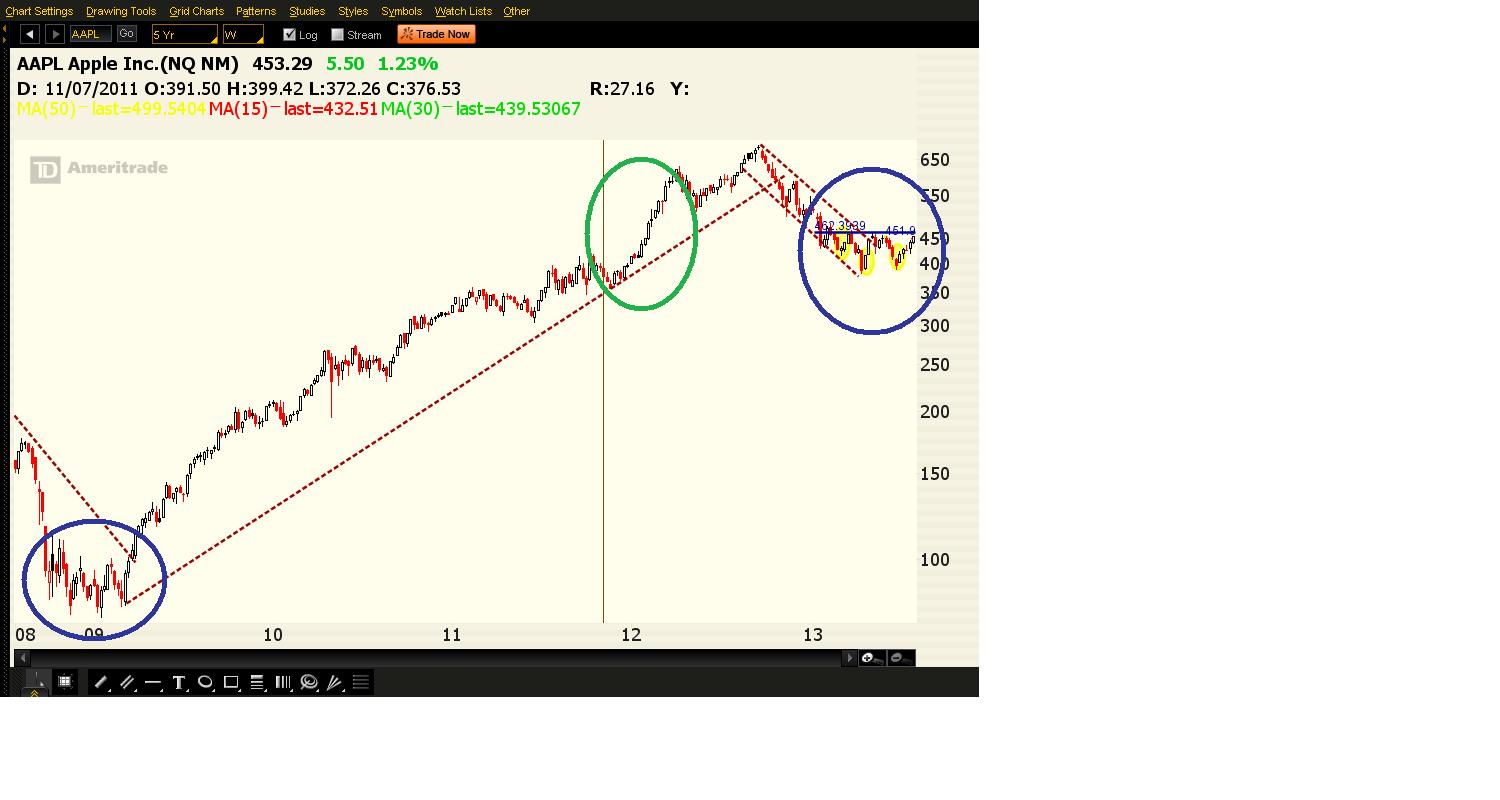 $AAPL launched to new record highs  and it has kept making new all time highs.  On its march higher, all those sell ratings turned into buy ratings.  Today price targets keep getting raised and the talk of any downside risks are nill.
Just a few weeks ago $AAPL printed its record high at  just under $156  a share.  It has since fallen $12 and could be setting up for more downside.  Downside?  Calling for downside in this market is not only an unpopular call, its more often than not wrong.
The case could be made that $AAPL has 'topped out' for now, and is poised to pull back in much the same fashion it did in 2012 and 2015.
As such I will be looking to trade for this possibility via puts.
The chart is offering a set-up for the patient.  The recent bear flag will either be negated, which is what happens to most bear flags in this market,  offering an upside trade for new record highs....  or the break will be lower out of the 'bear flag' -  setting up $AAPL for a move to the mid $120's over the short to medium term.
Wait for it.... but I think either resolution will offer a nice trade, with my current bias being for downside.