Yesterday after the stock market closed, and after a 4 hour break, I checked stock futures.  They were down 1.5%.   In the words of the late Yogi Bera... It was Deja Vu All Over Again.  Much likfe the buy the dip frenzies we've seen since the 2009 lows, have we not seen the China story before?
This morning stock futures are down over 2%.   This China Yuan issue harkens back to the early August 215 action.  It was a precursor to a Monday market crash.   It wasn't clear at the time.  But the market was on a precipice.
The week before the market crash we had FED minutes.... 
Yesterday?  We had the FED minutes.   Hmmm.   FED FINGER ... but as we saw Monday the 3:30pm ramp team was able to lift prices off their lows with a rally into the close.
Today?  The Price is not right.....
That 4500 Level for Nasdaq Futures.... It's GONE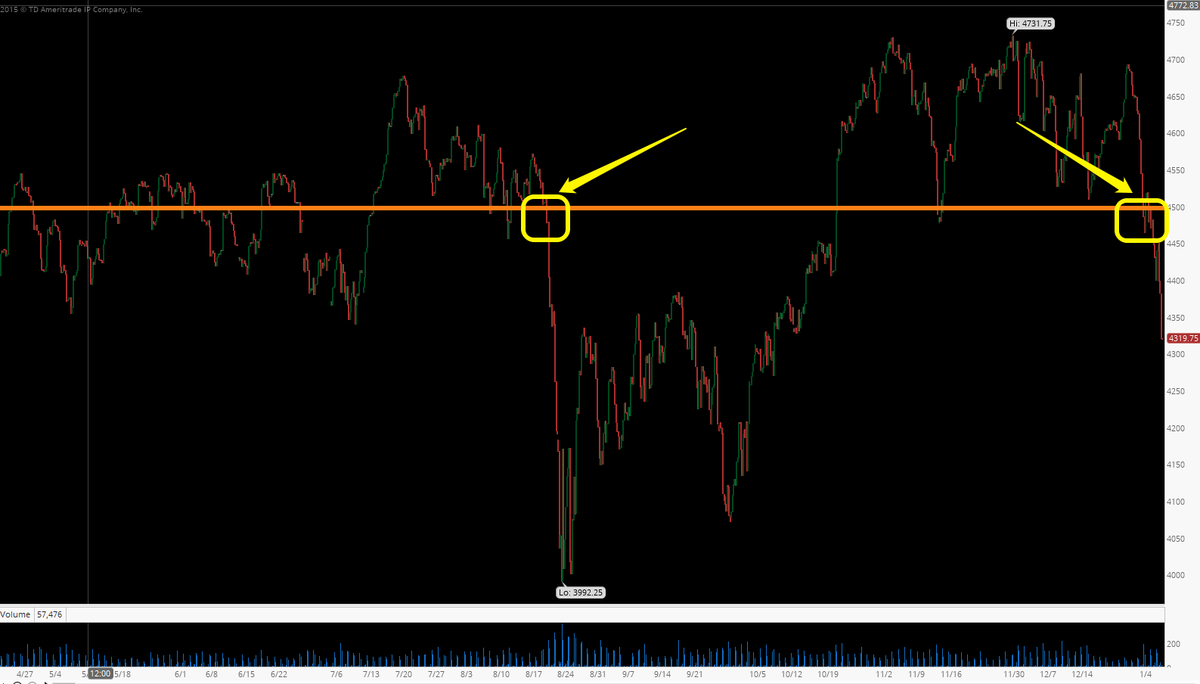 And no.. I was not ambiguous heading into 2016.  The IF THEN GOTO LINE XXXX market commentators are all the rage.
When you don't stick your neck out and pick a direction you are always right.  Kudos to them.  They nailed this decline.  Just like they nailed the move to record highs last year.
I, on the other hand, stick my neck out.  Thankfully its been spared early in 2016.
How about some NFLX calls?
From $105 to $118 yesterday.
The market is giving out gains every day.... both long and short.
From a longer term perspective we still have room to go, but these buy/sell signals have worked great the last few years.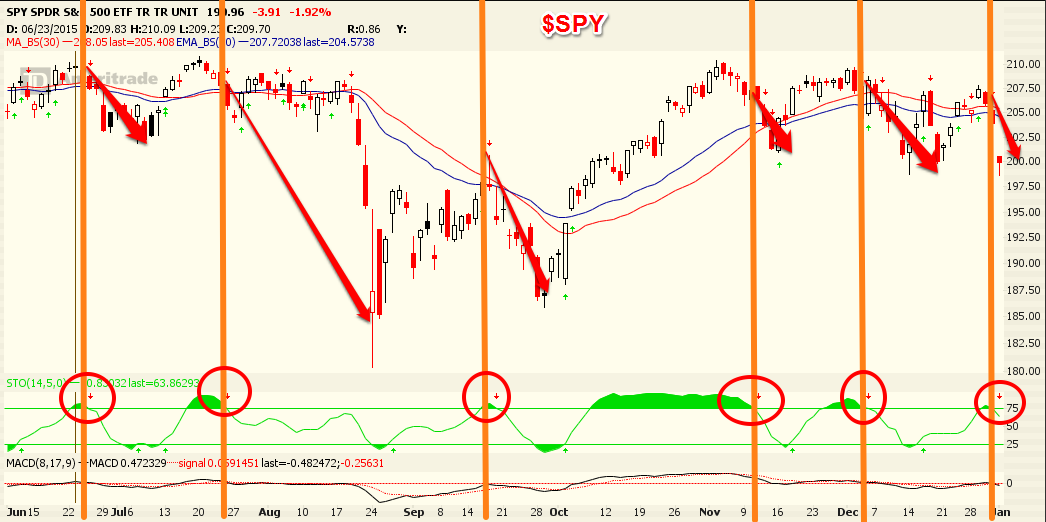 The August 2015 lows were coming back... it was just a matter of when.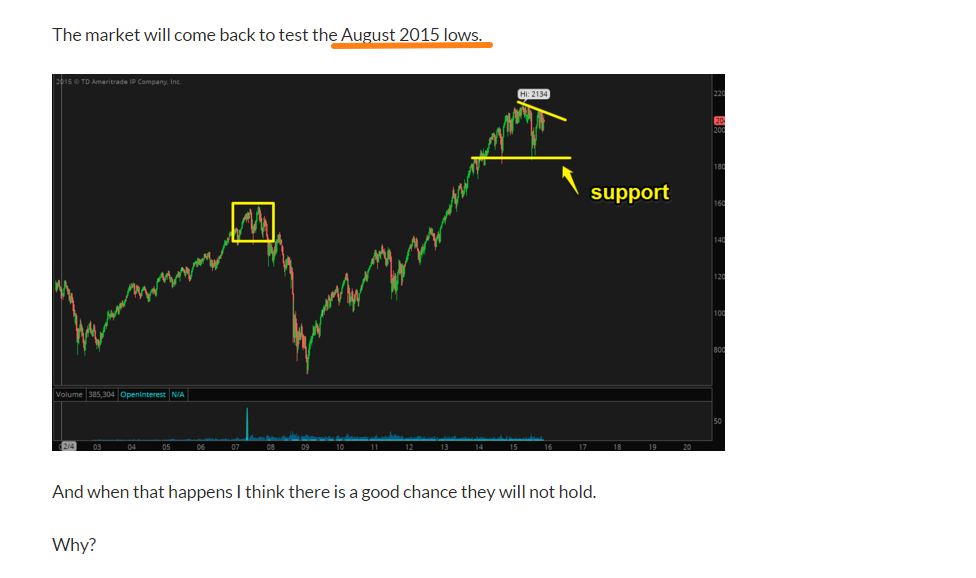 We have retraced much of the move off the August lows.  I'd argue we never really recovered.   The stock market the last 6+ years has been moving on liquidity and central bank action.  The FED has taken its  foot off the gas pedal.  Add to that China, a rising US Dollar,  falling crude... its's not a tasty stew.
In Conclusion:
As I stated before the year started.  The historic bull market is over.  But I think we will see massive counter trend rallies.  It's going to be a great year for multi-day moves in both directions.  The $AAPL move under $100 is just the start of the bloom coming off the rose for many of the momentum names.
Up or down... It's already a great 206