It's been a nasty start to 2016.  The sell-off is eeriliy similar to the one that started in early August and culminated with a 'market crash' a few weeks later.  Even price action is similar to the August sell-off, namely the level at which the action started to get real nasty - 4500 on Nasdaq Futures.  I tweeted this late last year:
but all is not lost this time around.  I am seeing more and more people hopping on the market collapse train.  Before the year started I thought we could come back to those August lows.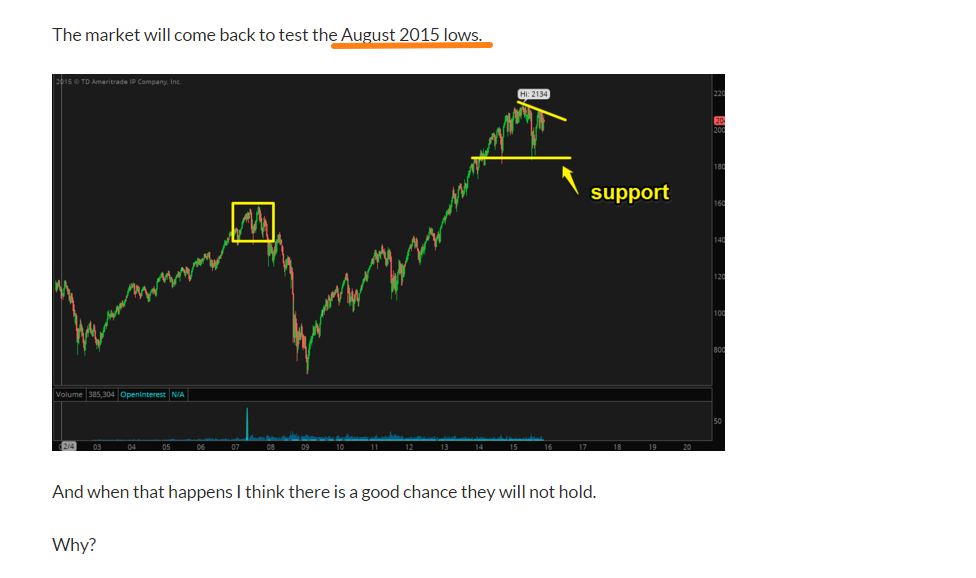 I didn't think the action would get this nasty this quick, which is probably why we are due for a sharp relief rally.
The action this morning remains volatile and uncertain.  The first hour of trade could see prices fall back to the morning lows.  I think that will make a nice point of entry for dip buyers to run the market the rest of the trading session.