The Dow cleared 22k for the first time yesterday.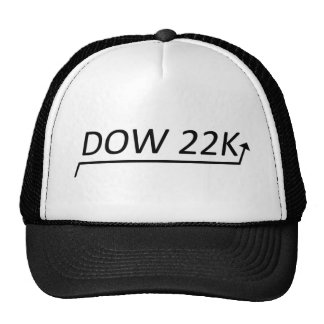 Don't let last Thursdays unexpected decline fool you, this market remains measured and muted.  More often than not the action takes place early and late.  Somewhere in between is a market that can usually be found trading sideways.
The VIX, after hitting a new all time low last week at 8.84, is back at 10.  A high enough reading to keep the' VIX is way too low' talk at bay.
The Nasdaq soared yesterday after $AAPL broke to new record highs, but then it faded.  And just like any fade in this market, when the afternoon came around the market was back on its feet.
I do think momentum is starting to wane and tech could see some more downside.  Of course downside has been tough to trade for very long.  Even the pull back last month saw violent reversals to the upside.  When the selling finally stopped,  $QQQ rallied for 10 days straight!
Just as we are seeing a momentum sell signal, that momentum buy signal last month is something we will look for again if this pull back does indeed come to fruition.
Earnings continue tonight.  $SHAK $GPRO  $AVTI $WTW to name a few.
We are sure to see some large swings, as we saw last night with the likes of $TSLA and $TTWO.
The $SPY has yet to get that sell signal.  Thge S&P500 has remained relavtively stable in the face of any Tech and Small Cap weakness.
A momentum sell signal would set $SPY up for a move back to the $240 level.  But at this stage let's just keep an eye on momentum before getting positioned for downside.
See you in the chat room: