Yesterday was the first real pull back for the market in quite a long time.  It felt so long, it brought me back to the movie Groundhogs day where the same Day keeps playing over and over and over again.
Yesterday looked that way.  We had a morning dip, but this time it wasn't bought right away.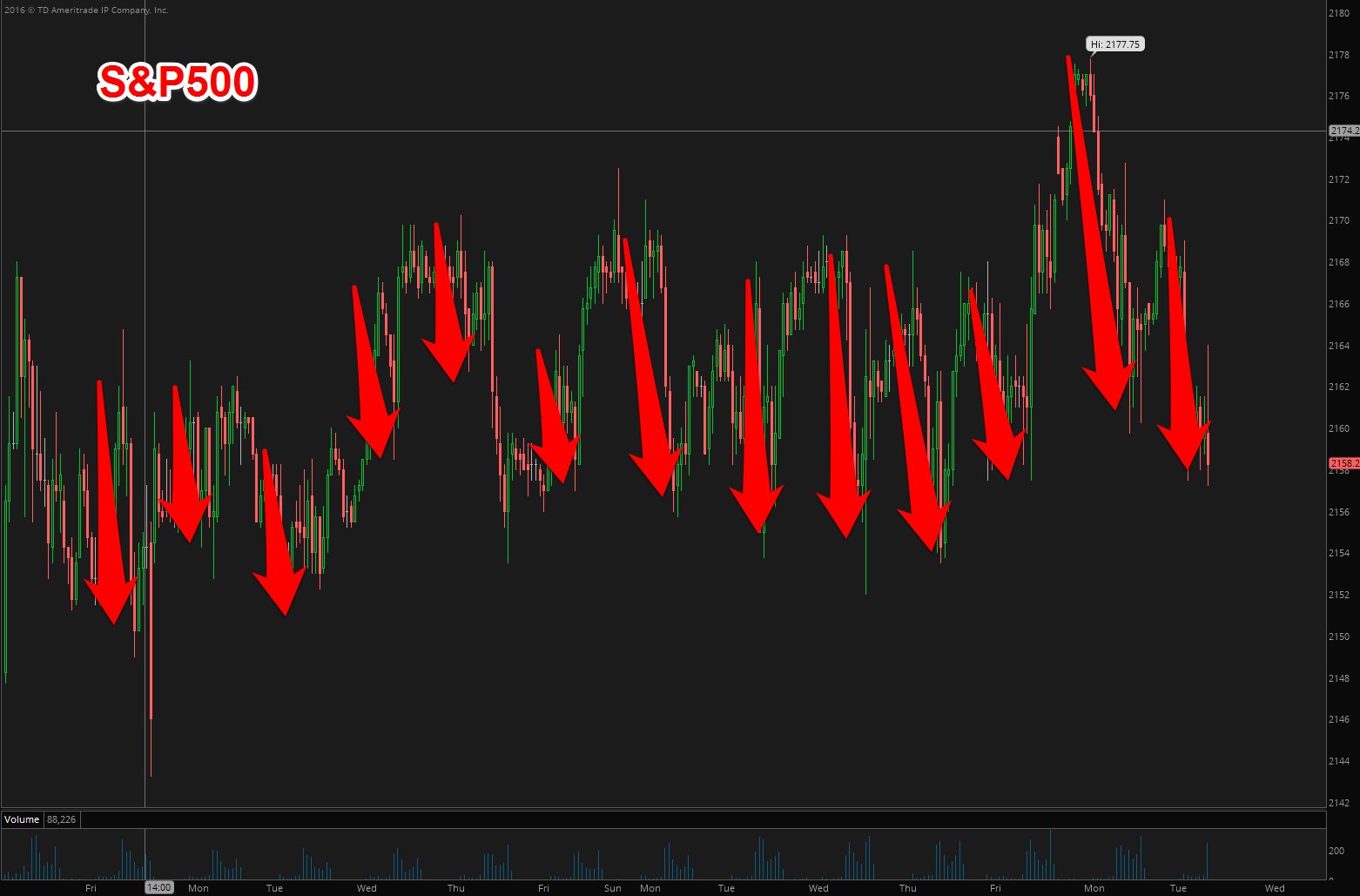 We came through near that post-market Friday coup decline from a few weeks ago: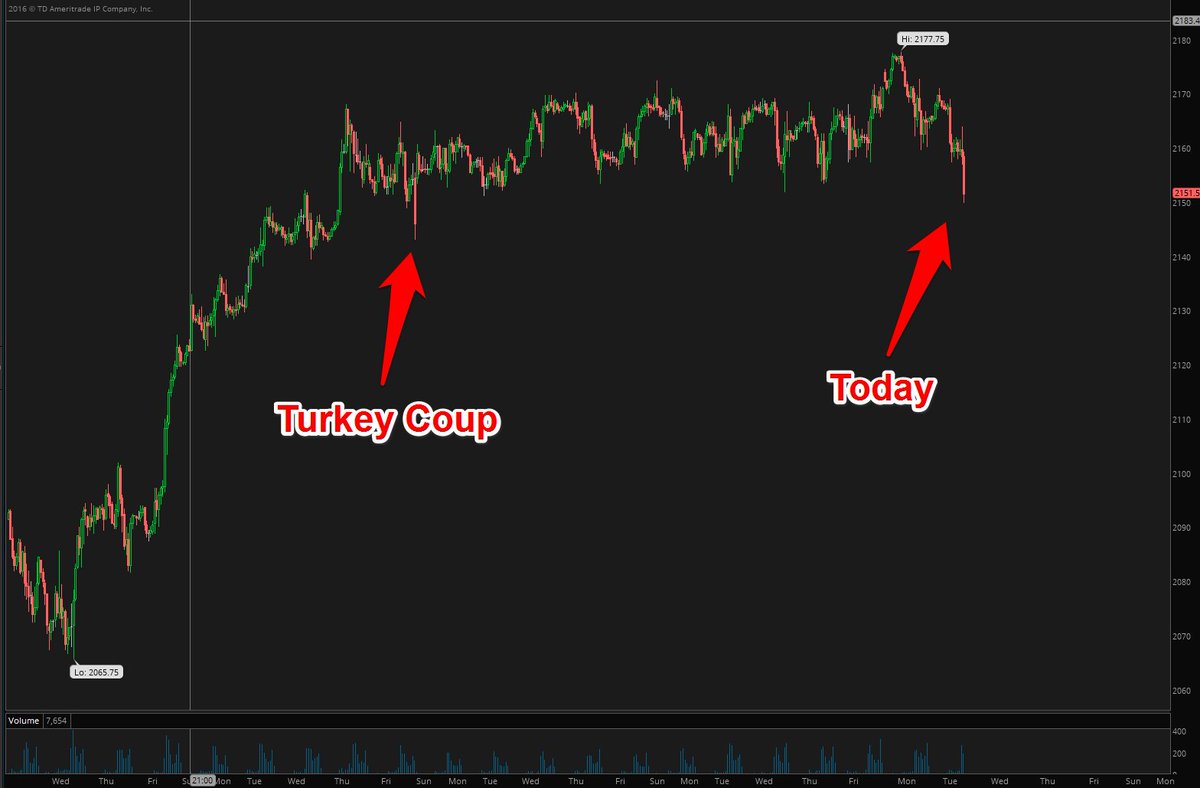 and then the market bounced.  Why?  The market has closed at session lows once in the last 8 months.  That's telling, considering the start of the year was the worse since the Dinosaurs traded fossil fuels over a steaming swamp in the early Mezoic era.
Downside has merely been a 'rope a dope'.    Is it different this time?
Momentum for the $SPY is waning.  Almost every time this has signaled a pull back was looming.  We are nearing the point.
If anything we could be looking at a refresh before another rally to record highs.
The 'August sucks' for the market theme seems to be spreading and that has me worried.  Remember at our 2016 lows sentiment for the $SPY was terribly bearish.  If you are bearish on this market you want the herd to be bullish.  And that has been the issue the last 7+ years.  Sentiment has never been terribly bullish.  The skepticism has lived on every year since the Market lows in 2009.
What I am seeing and feeling is a surrender of sorts.  The Central Banks, even with market hitting record highs recently, are still doing all they can to keep everything they've done the last 7+ years from falling apart.
The more I look at financials, earnings, and report the more I see a market predicated more on shareholder enrichment than actual growth.  This morning Office Depot announced their earnings.  They missed estimates.  They are close 300 stores.  But they announced a $.025 dividend payout.  They upped their share buyback from $100 million to $250 million.  The dividend itself leaved just $.005 left of the net income.  How are they paying for the sharebuyback?  Debt.
Look at Dominos Pizza.  Earnings have been stellar, but underneath those great earnings is more and more debt.  In just three years the stock has moved from the $20's to over $140 a share.  Over the same time they have amassed massive debt from $30 a share to over $50 a share in debt.  Much of that debt has been used to enrich shareholders via dividends and buybacks.  As the stock price rallies hundred of percent the hundreds of millions allocated on buybacks loses its former power as less shares can be bought back.  Essentially there is less bang for the buyback buck.    I'll have more on this in later, but I do think we are reaching a tipping point for some of these heavily leveraged corporations.  The lemon is getting squeezed dry and at some point there will be nothing left to squeeze.
Let's see if the market momentum sell signal gets triggered today or in the days ahead.  We could finally see a tradeable pull back.